Agent Provocateur has presented the "face" of the spring-summer advertising campaign. It is the actress of French-Chinese origin, Mylène Jampanoï ("Gainsbourg" "Martyrs", "Hereafter").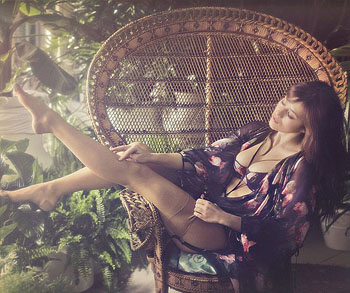 The creators of the series of photos have tried to convey the soft sensuality of the 1970-s, inspired by the iconic French erotic drama "Emmanuel" and the old shootings of Playboy.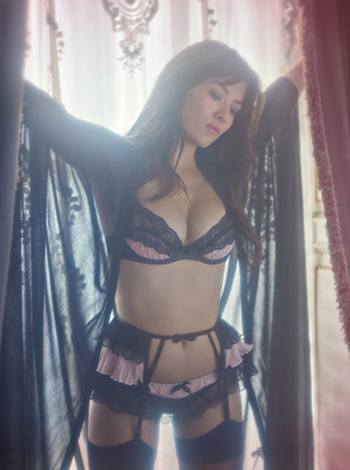 Creative Director of Agent Provocateur, Sarah Shotton, said that after several successful campaigns that featured self-willed femme fatale as the main heroines, she decided to do something softer for the advertising of the spring-summer 2012 season. She is a huge fan of pictures with a soft focus, of mild erotic scenes, of such movies as "Emmanuel" and "Story of O". They, as well as her collection of old issues of Playboy magazine, inspired her to convey sensuality and flirt of the 1970-s in the new advertising campaign.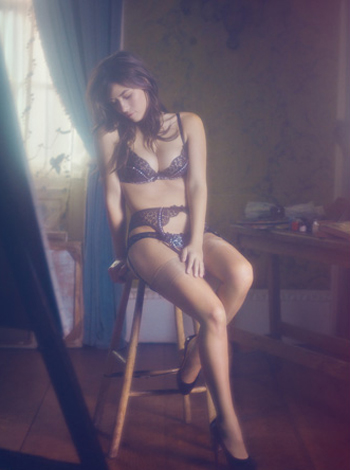 The stylist of the photo shoot was Valentine Fillol-Cordier, also known as a model and a DJ.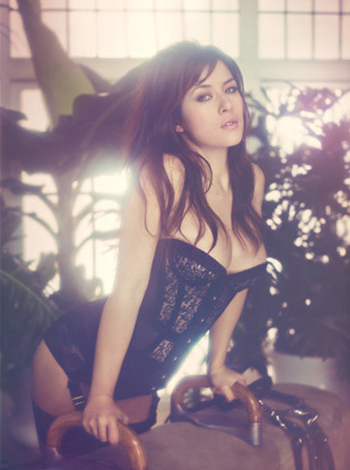 The 31-year-old Mylene has very worthy predecessors: Dita Von Teese, Kate Moss, Alice Dellal, Rosie Huntington-Whiteley, Maggie Gyllenhaal also became the "faces" of Agent Provocateur.