Fashion trends come and go, but some of them must disappear from the fashion Olympus and women's wardrobes forever. That is what men think. Contrary to a popular belief, they watch and remember what a woman is wearing. Men admit that there are many things in the female image that they simply hate. In our review, you will find 25 things that should be discarded because they infuriate any man.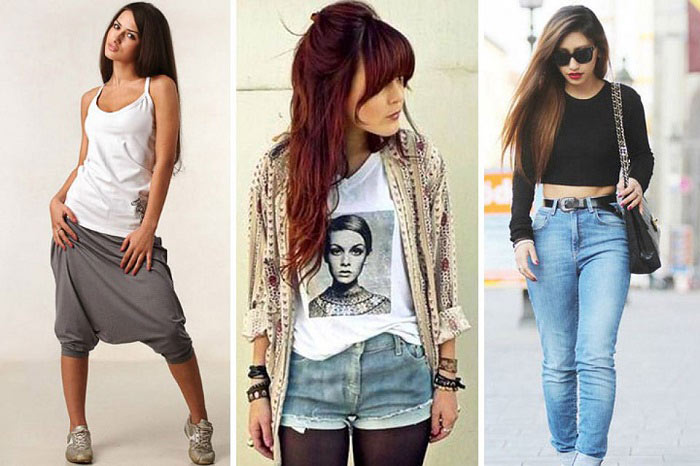 We have already written about the fact that UGG boots make the female foot unattractive and that Afghani pants remind of a small child in a diaper. What other objects of female style and wardrobe do men hate?
Extended hair is very artificial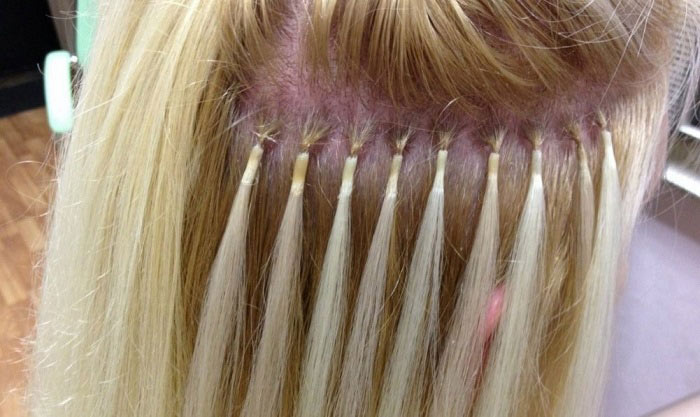 To be honest, men hate extended hair. Firstly, you can almost always see that it is not real, and secondly, it is difficult to survive an awkward moment when during a romantic date the man tries to gently embrace the girl and suddenly finds a lock of hair in his hand. The second date is then hardly worth waiting for.
False nails look even worse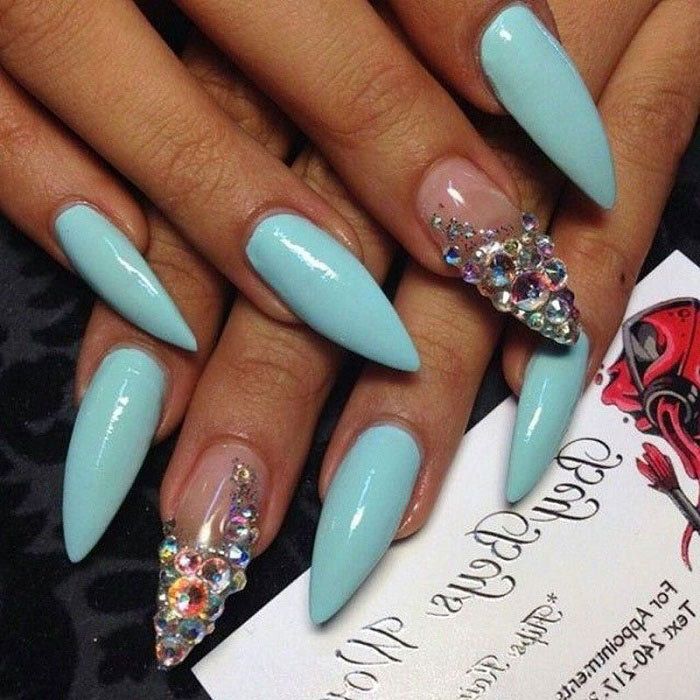 Strictly speaking, the same applies to nails. If such nails are short and look natural, it may not be that bad. But what should a man do if there is a girl with the nails of a medieval witch standing in front of him? Such nails are ugly and vulgar. And men know it.
Too thick makeup scares off men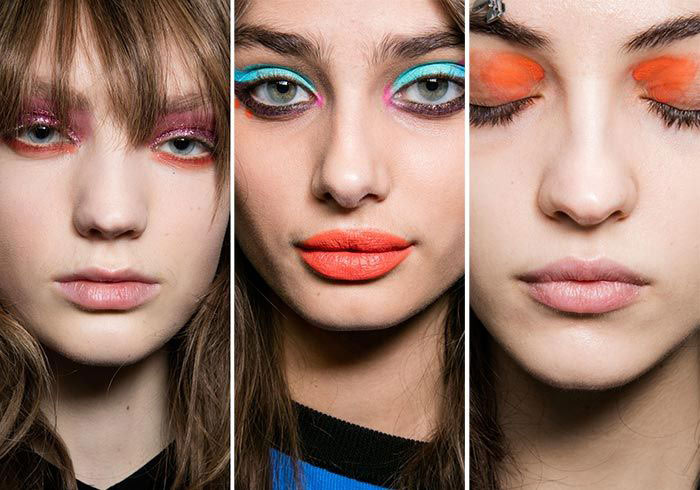 Many men believe that women with too much makeup deceive them, hiding their real beauty. In addition, there can be an awkward moment when the girl leaves the bathroom without makeup for the first time. This may prove a huge stress. Both for the woman and for the man. Most importantly, a huge amount of makeup on the face does not adorn anyone, and much has already been said about this. Do not apply too much makeup. Thus you can only scare off the man of your dreams.
Men do not really like painted eyebrows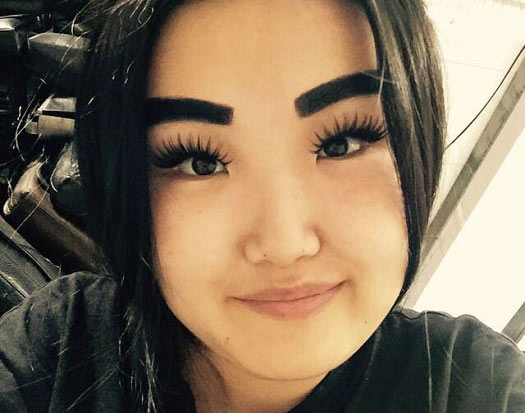 Badly painted eyebrows look awful. Not only women understand this, but also men. Therefore, if a girl cannot makeup beautiful natural eyebrows, it is better not to contrive anything at all, but to seek help from specialists.
Wreaths of artificial flowers have long been out of fashion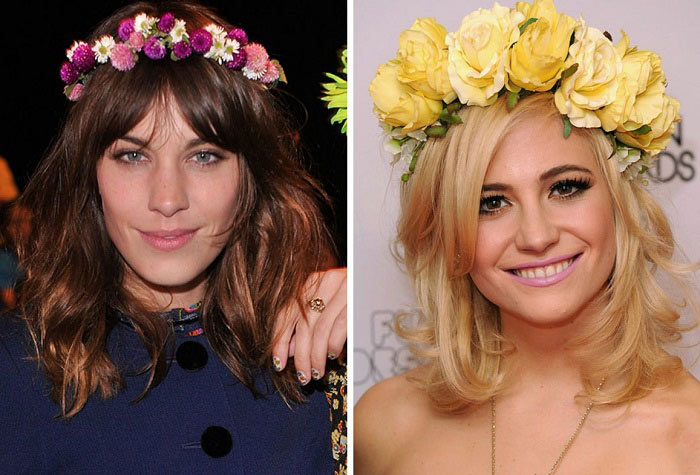 Wreaths made of artificial flowers in a woman's hair look the same as plastic flowers in a pot. They are awful. They haven't been fashionable for a long time, so this accessory should be forgotten.
According to men, leggings should be worn only in the gym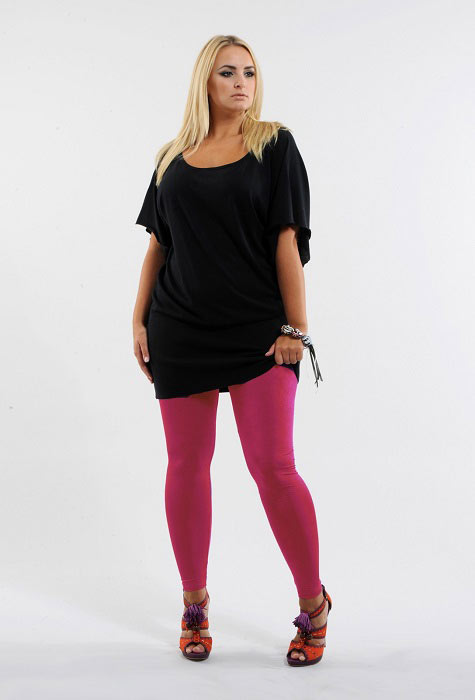 However strange it may sound, most men do not like it when women pull on leggings. Especially if these are "plus" size women. This clothing will reveal all the flaws of their figure. Men notice everything!
Men perceive colored contact lenses as a fraud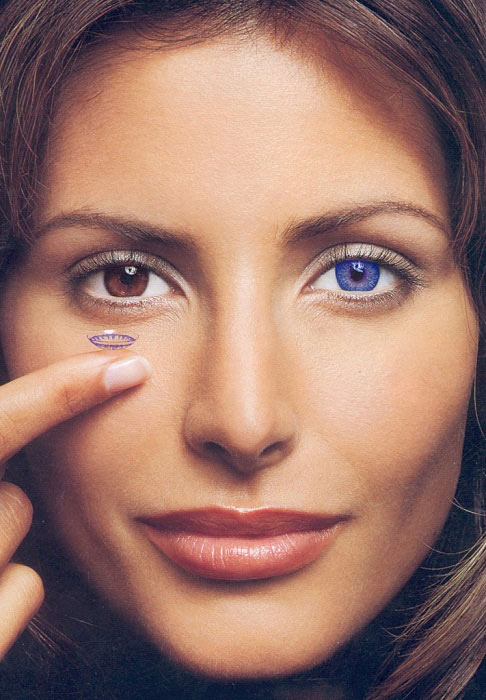 Men do not like being deceived. This applies to everything: hair extensions, tons of makeup on the face and even eye color. Girls naively believe that colored lenses look original and beautiful. For a man, this is deception. Though small, still a fraud.
Too strong perfume fragrance irritates men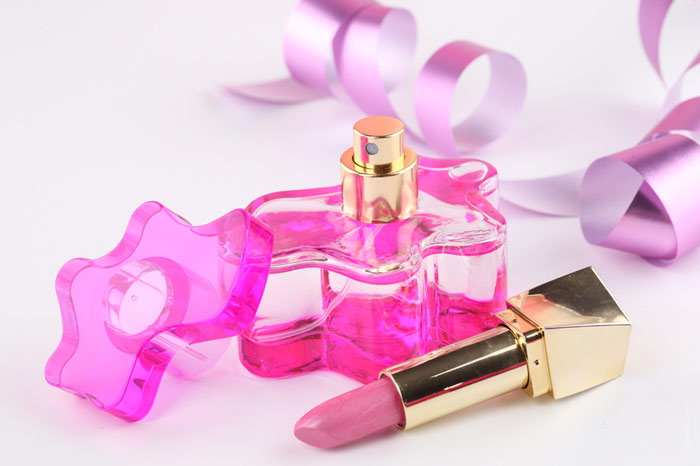 Light floral or any other pleasant scent of female perfume may be interesting to a man. But too sharp a smell can spoil the day not only for gentlemen, but for women too. Everything should be done in moderation. This concerns the amount of perfume as well.
Men hate extended or false eyelashes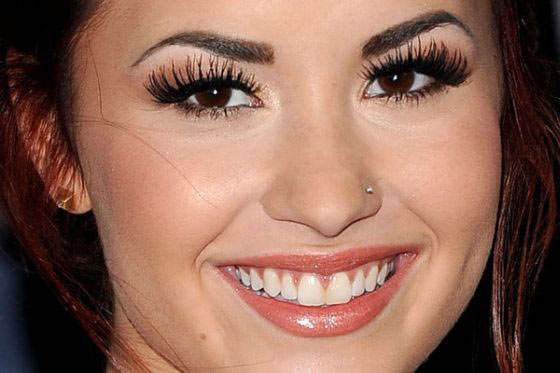 The look of a doll can be achieved with the help of extended eyelashes, but it is very expressive. There is hardly any man, who will be pleased to find a half of the woman's eyelashes on the pillow the next morning. It's very vulgar.
Glasses without diopters look ridiculous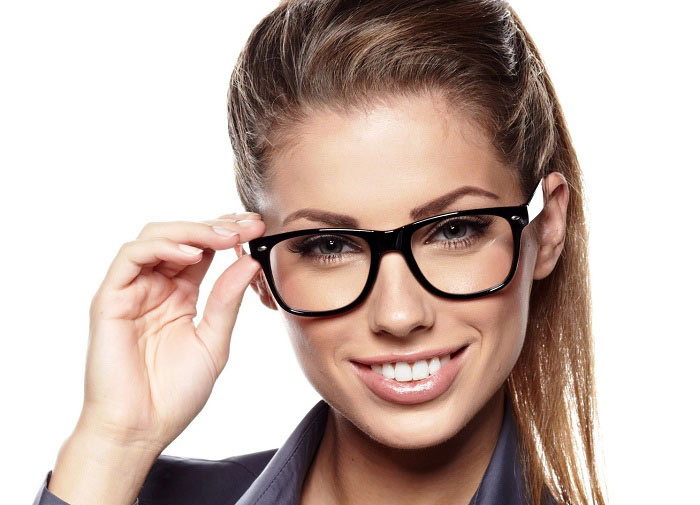 Glasses are believed to make the image intellectual. But what is the use of eyeglasses without lenses? They look ridiculous. Men consider this accessory a naughty trick and certainly will not get acquainted with the girl if she has such glasses.
According to men, clothing with a basque is intended only for pregnant women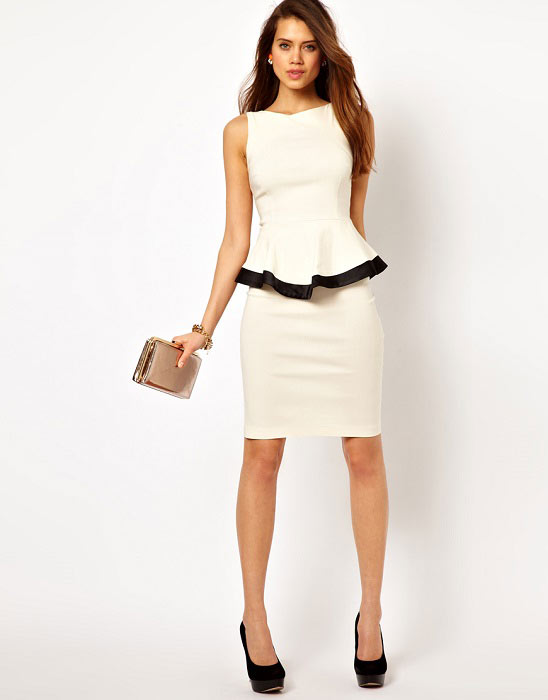 Clothing with a basque is designed to make the figure of a woman more seductive. It hides extra pounds on the hips and emphasizes the waist. But men do not like this outfit. In their opinion, it resembles clothes for pregnant women.
Shorts with a high waist accentuate extra kilograms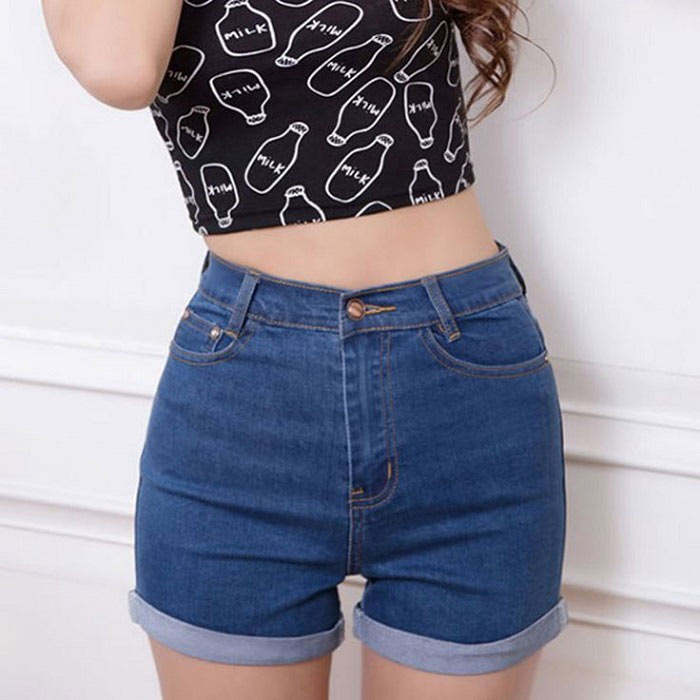 However strange it may seem, men are not delighted with women's high-waisted shorts. In their opinion, such a thing emphasizes the shortcomings of the female figure in the waist area. Men do not want to see big sides, which don't seem to fit in the shorts. Therefore, if a woman does not have a thin waist, it is better to abandon the idea of wearing such shorts.
Bows are for girls only
Bows look great on girls up to 12 years, but they look very strange on an adult woman. Such an accessory is very popular in China, but not in other countries. Men know it. They want to see an equal partner next to them, and not a schoolgirl, who seems to be going to classes.
Dresses with a bottom of different length are an incomprehensible thing in the women's wardrobe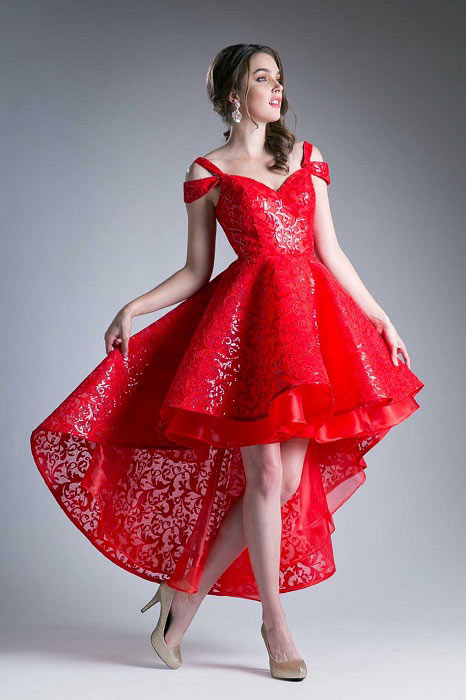 Indeed, men hate this outfit. They do not understand why women wear long-tail dresses and leave their legs open in the front, thus resembling a peacock.
Men hate oversized sweaters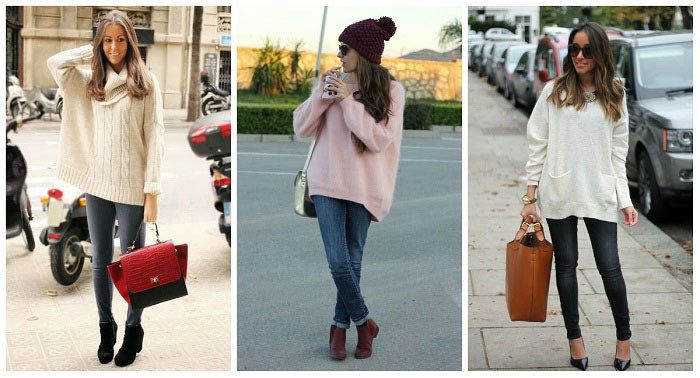 It's nice to put on your favorite boyfriend jeans, a comfortable oversized sweater, and low-cut sneakers. But men do not like this type of outfit because it hides the beauty and grace of the female figure. Men like to admire the curves of the female body.
Men associate shaved women's temples with a shaved poodle dog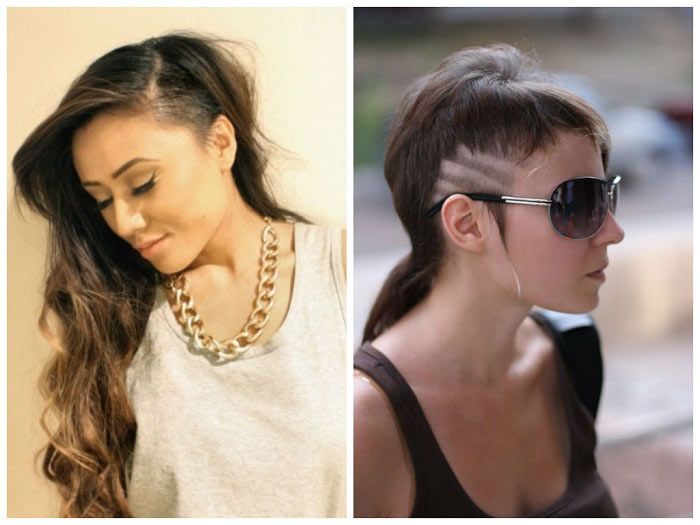 According to men, this hairstyle simply does not have the right to exist. If you shave your head, then shave the whole head! Why mock at yourself? Men assure that such a haircut makes women look like a poodle or, God forgive, a sheep!
Wedge shoes turn a female feet into hooves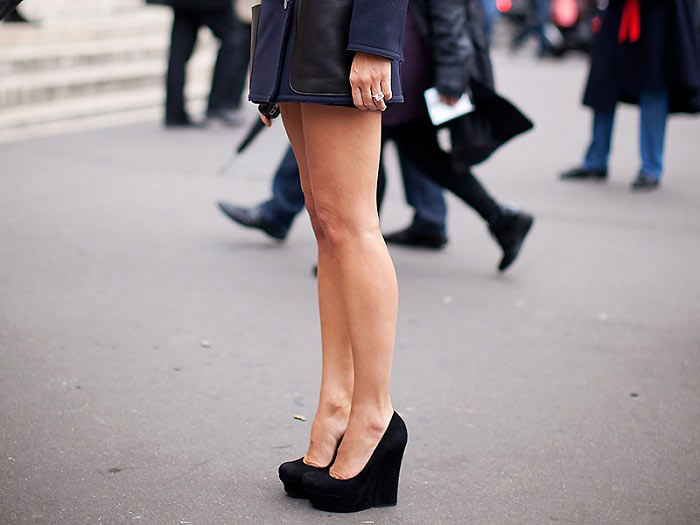 A few years ago, wedge shoes were at the peak of their popularity. But men just hate these shoes because, in their opinion, the wedge turns beautiful female feet into hooves.
Too many bracelets on one hand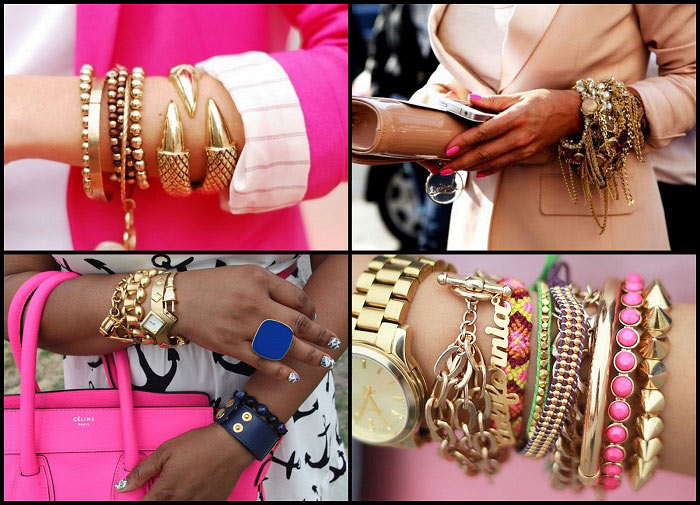 Men cannot stand a woman's jingling each time she makes gestures or walks, as if she had a bell on her neck like a Swiss cow. This happens when the bracelets on her elegant hand are constantly in contact. But do not completely abandon this wonderful accessory, you just need to reduce the number of bracelets at least to two.
Men think leopard prints are too vulgar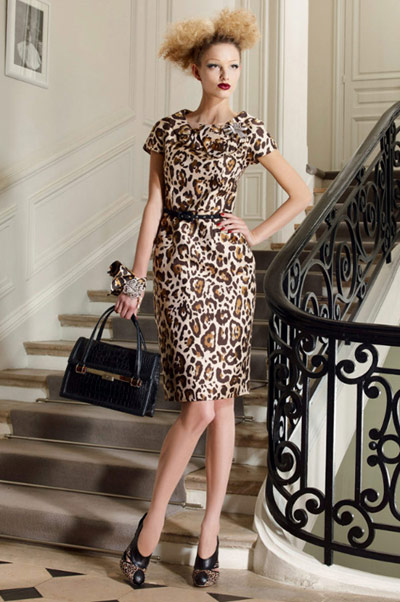 Many women naively believe that leopard prints give an image of sexuality. But this is a misconception. According to men, such things are associated with the girls of a certain profession. Who knows, maybe this opinion will make women give up this active animalistic print in favor of clothes of calmer shades.
Men do not like shoulder pads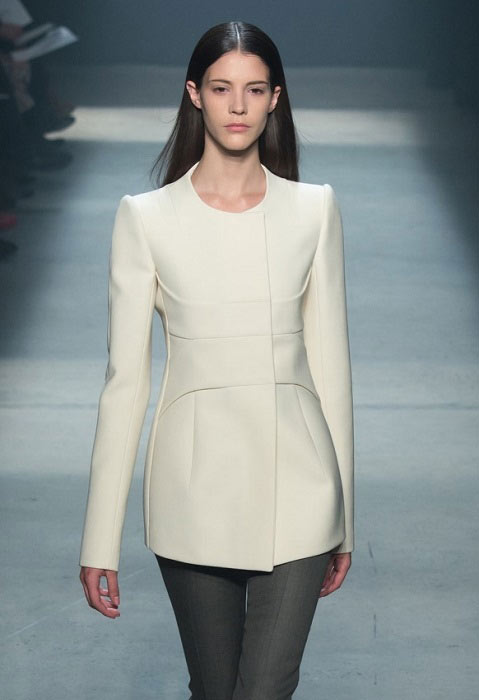 This type of clothing was very fashionable in the 1980s. Despite the fact that shoulder pads returned to the catwalks, men do not want to be accompanied by a woman whose shoulders are as wide as theirs.
Clothing in a hippie style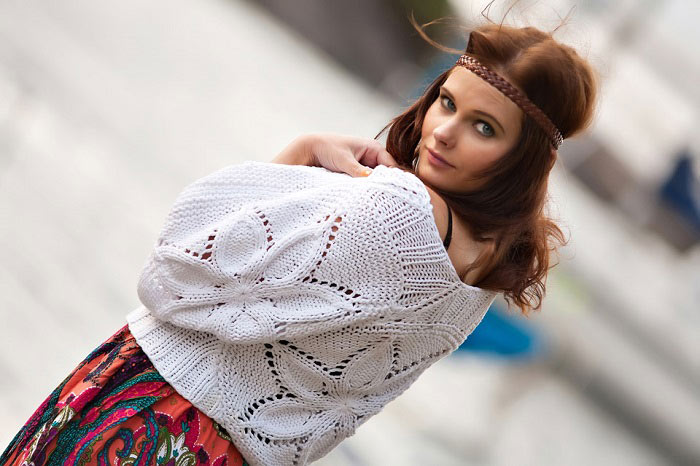 Men like well-groomed beautiful women. However, clothes in the style of hippies repel them and create the impression of a woman who hasn't washed for a week.
Men associate denim rompers with children's clothing
As everyone knows, men like feminine girls, dresses, and heels. But they cannot stand denim rompers. In their opinion, such clothes are intended for either small children or for Mario the Plumber. Such clothes are not suitable for an adult self-confident woman.