Miranda Kerr continues to please the fans with her pictures in lingerie (and this girl says she feels embarrassed to be naked in public!). In addition, the model has shared the secrets of her slim figure.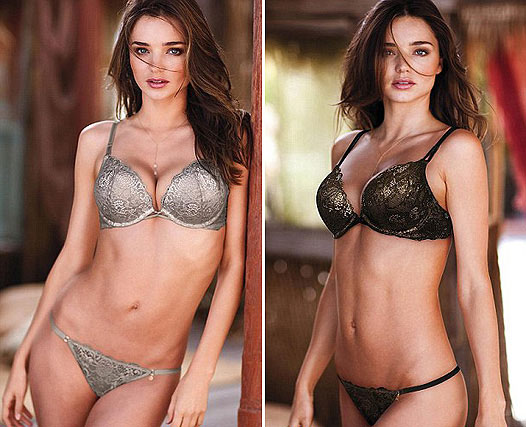 It turns out that the favorite form of physical exercise for Victoria's Secret "angel" is yoga. She spends a minimum of 30 minutes a day practicing yoga:
"I make sure I do half an hour of yoga in the morning so that then I'm feeling good."
Like her "star" colleagues Gwyneth Paltrow and Jessica Alba, Kerr practices weight training as well, but she likes a variety of stretching exercises much more:
"I have been working out quite a bit doing Pilates and yoga and strength training with weights and resistant bands and I eat super healthy. Health is really wealth I think."
Wonderful words, Miranda! But how hard it is to force yourself to build muscles when the sun shines brightly outside and it seems that spring has finally arrived?