Gone are the days when the Minx coating was available only in salons, or to such stars as Rihanna, Beyonce, and Lady Gaga. Minx can be done at home now. But we are not satisfied with one-color metallic, so the company has made the next move to conquer the consumers.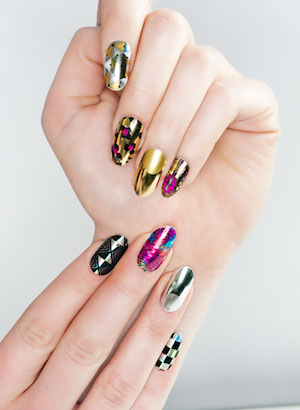 At first, the brand has created a new collection of eight coatings, including "Silver Moon", "Golden Moon", "Pink Cheetos," "Diamond," "Summer Flash", and others. These coatings are already on sale in American shops and are available for home use.
There is yet another news from Minx. Due to the new service Customizer Minx, you can create your own nail design on the minxnails website. After creating it with the help of the service, send it to a stylist of the company, and Minx will create customized nail coating just for you. Of course, it will cost more than the already offered items.