Mauro Orietti-Carella, Milan designer, makes stylish accessories using quite unconventional technology for the fashion industry. He uses Botox injections, which are quite popular among aging Hollywood divas.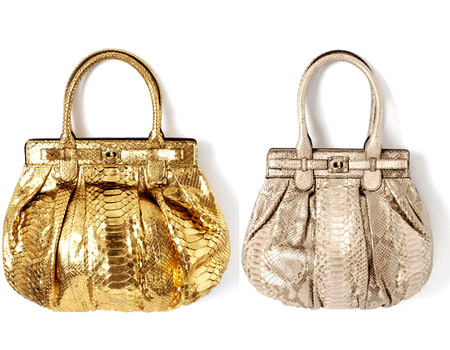 Orietti, who used to be a professional dermatologist in the past, started experimenting with bags a long time ago. He discovered that silicone injections in exotic crocodile, python, ostrich leather substantially increase the quality of the leather such that it becomes much softer, just like cashmere, and the colors become much more saturated and vivid.
Besides the amazing leather quality, Orietti-Carella's accessories stand out with their unique sparkle, since the bags are coated with special layer of 18-carat gold and silver dust mix.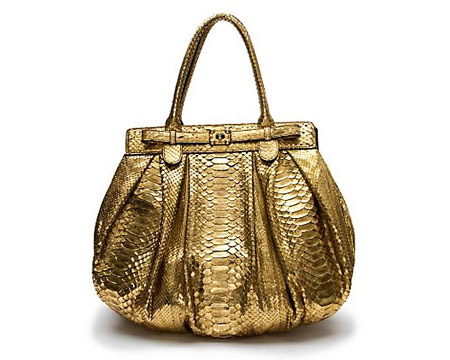 Through those Botox experiments, the designer obtained not only love from numerous lovers of unique accessories, but also great success in his career. Mauro Orietti-Carella became the head of the Italian fashion house called Zagliani. The designer's accessories are popular among such celebrities as Jennifer Lopez, Madonna, Kylie Minogue, and Cindy Crawford.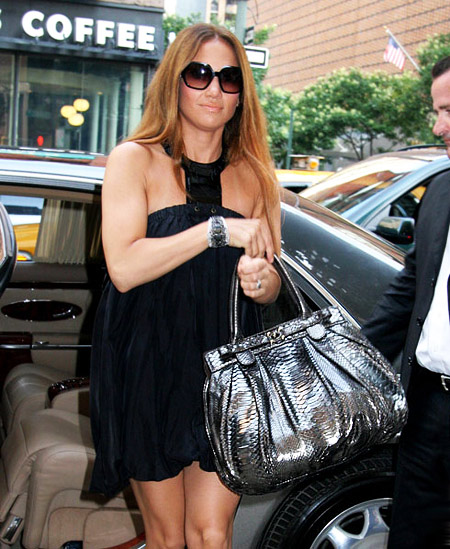 Source of the images: luxurylaunches.com, fabsugar.com, babble.com.