The Marni Charity Project provided the famous Italian fashion company with enough material for a whole exhibition. Presented by Marni at Art Basel and Design Miami 2012, the exhibition comprises 125 chairs. The charity part is that all of them were made by Colombian prisoners whom the label is helping get back to work and social life after they served their time.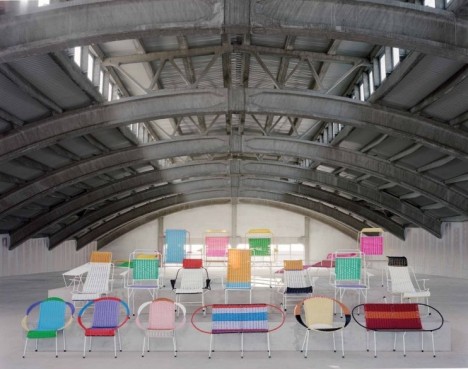 The chairs were made in the common Colombian style enhanced with Marni designers' fresh ideas on the shape, color, and weave.
All the exhibited chairs will be on sale at the Marni Miami Store only, with the proceeds going to fund the Service Network for Children of Inmates.