MDG, that is, the brand that proclaims accessories and goods produced by Madonna in collaboration with Dolce & Gabbana, launches new photos campaigning for the MDG new sunglasses line, JustJared informs. Theatrically done by celeb photographer and personal friend Steven Klein with just a touch of mystery to them, the ad images are said to  remain on the display through February next.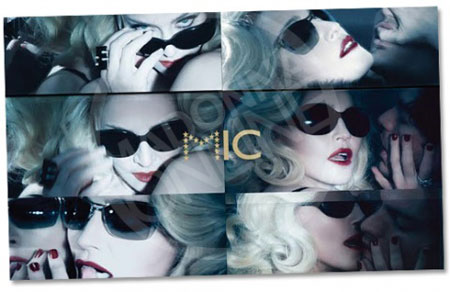 Madonna's other business partners also became known: an agreement is negotiated with Iconix Brand Group; Madonna claims to be excited at stimulated at the prospect of working with the company.
Source of the image: Hardcandymusic.com.