European visitors and tourists to Monaco, Capri and Cannes will get a unique opportunity to purchase Gucci's new limited edition collection, coming on sale at flagship stores in these famous spots. The new products will be available through the summer.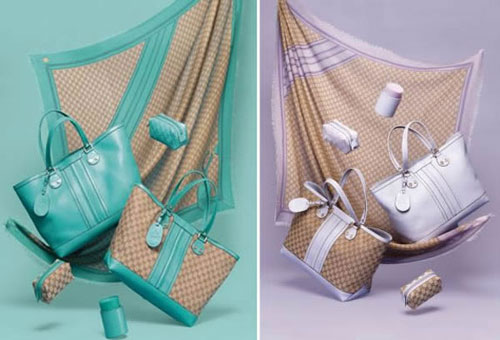 Customized for these locations solely, the collection items are turned out in three colors intended to express each city's individuality – Sporting Red as Monte Carlo's signature color, Capri Green for Capri, and Lilac for Cannes.
Gucci's exclusive summer collection includes four items:
Sunset Bag for shopping or beach alike, coming in two models: one done all in leather Cellarius and the other, leather-trimmed, sports the unique fabric print Original GG. The Sunset Bag is fitted with double top handles, carrying metal rivets embossed with the famous logo and port addresses with customization shop.
Beauty Clutch for your cosmetics and accessories – an internally personalized pouch manufactured from the original tissue section GG leather or soft leather Guccissima.
GG-decorated Foulard of pure silk.
And, finally, candles, also customized to harmonize with the city. In Monte Carlo it is La Lavande Cologne, Capri boutiques are offering Iris Satin, and Blanche goes for Cannes. All of them go with elegant candle holders and bear the name of the boutique.
Source of the image: Extravaganzi.com.