Photographer Steven Meisel came up with idea to feature model Kristen McMenamy in a doll-like image, white sofa, and two black cats for his new ad campaign for Lanvin. The elements of his idea added light sense of mystique to this "cold" photoshoot.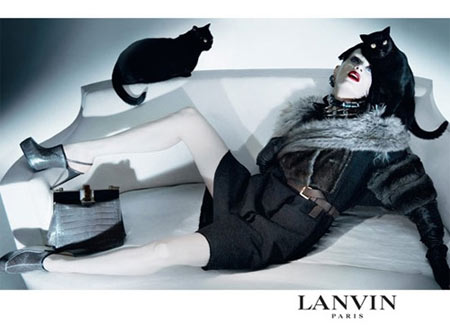 As always, Lanvin surprises its fans and knows how to make autumn feel warm and stylish.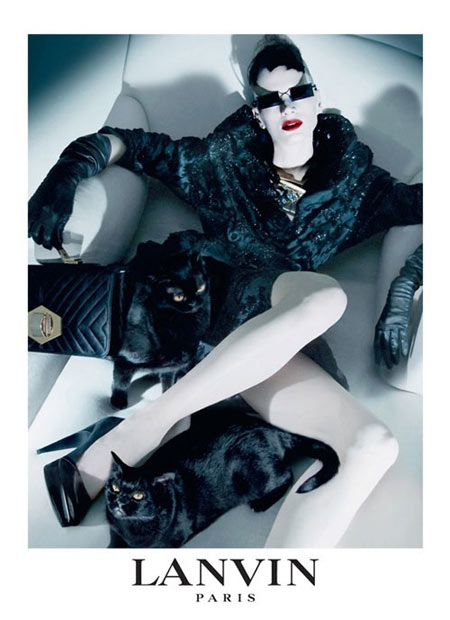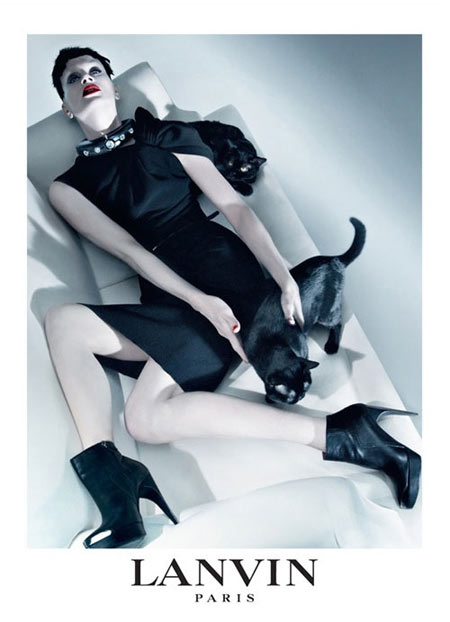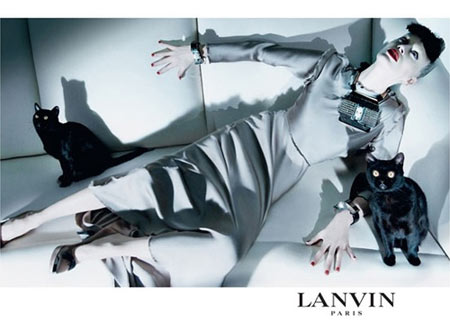 Source of the images: fashionising.com.