Designer Karl Lagerfeld is no newbie when it comes to collaborations, his ranges with Macy's, H&M, and Net-A-Porter springing to mind at once. Neither is his latest partner, footwear label Melissa, having worked in the past with Jean Paul Gaultier, Vivienne Westwood, and Gareth Pugh. Nevertheless, now that they are working together, Melissa's CEO Paulo Pedo stated that it is going to be "one of the most exciting collaborations" for the brand.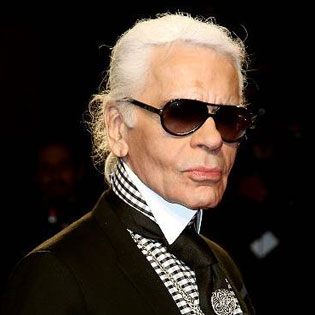 Lagerfeld has taken on designing a capsule collection of 100% recyclable plastic footwear throughout a whole year, beginning with a collection of four different styles for autumn/winter 2013-14 that can be expected some time in March.
Katy Perry, Anne Hathaway, Kate Moss and some other celebs are already in for the range and are reported to have tried on the new Lagerfeld-Melissa stuff.