Jeweler Boucheron has brought out a new collection, Inspiria, to mark two milestone occasions at the same time, its own 125th jubilee and 25th anniversary of the famous theatrical circus troupe Cirque Du Soleil. The collaboration culminated in a wonderfully luxurious jewelry line of a series of necklaces which blend together a noble shine of precious metals and colorful sparkle of gemstones, sapphires, rubies, diamonds and emeralds.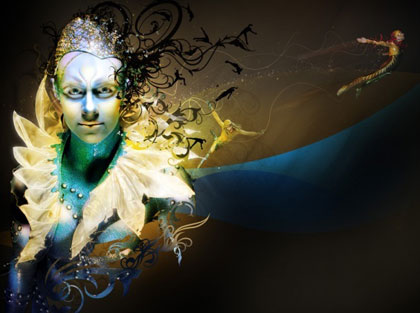 Inspiria will be on display at the Montreal Museum of Fine Arts from April to July in the motherland of Cirque Du Soleil.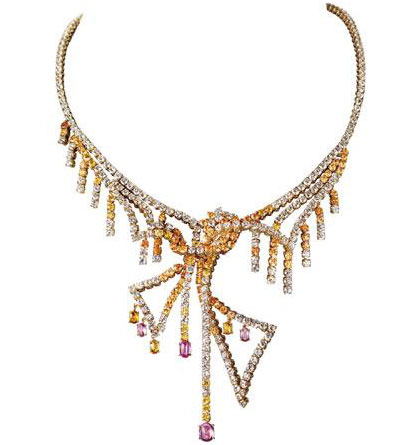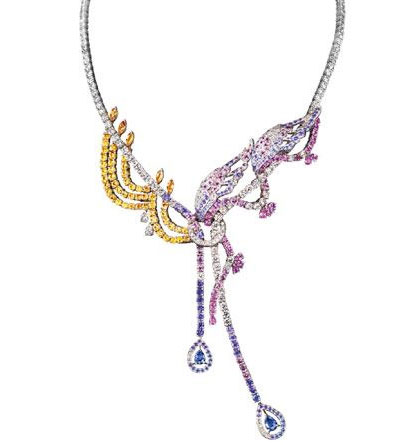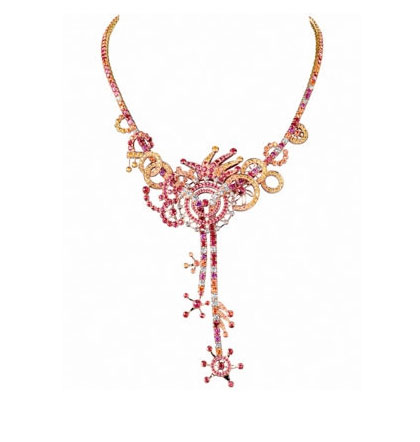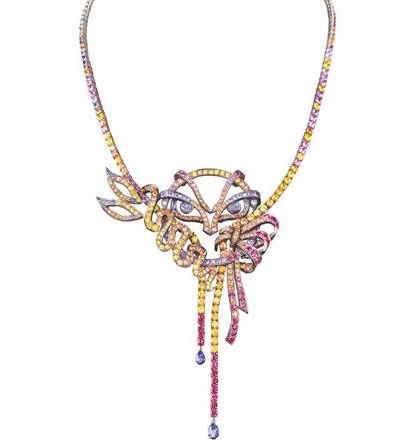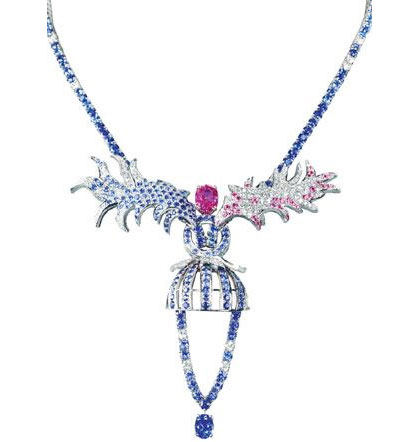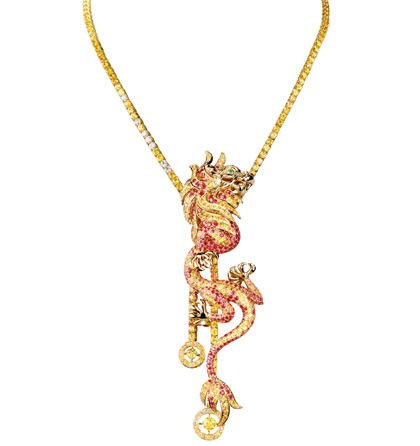 Source of the images: theluxechronicles.com.