Jennifer Hudson is mastering a new profession. From now on, the third-season finalist of the American Idol and the holder of the Oscar for a supporting role, tries her hand at fashion design. Jennifer Hudson has designed a clothing line for QVC.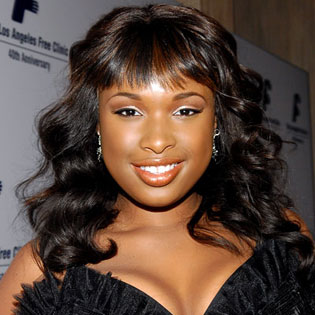 The story of the metamorphosis with Jennifer's figure for the recent years, fits perfectly into the concept of QVC ad campaign representing clothes for women with different sizes:
"I feel like I represent every woman. I've been on both sides of the fence. I've been a big girl and now whatever this is, the average size, whatever you want to call it. But I wanted the clothes to be where any girl could wear it – no matter what size you are – and you could feel comfortable in it "
Hudson's clothing line for QVC is to come on sale in September. What can be seen in the collection has been revealed by its author herself:
"I'm the legging queen. What I love about a legging is, again, it's a piece you can dress up or down and it's still comfortable. "
We wish "the legging queen" huge success with her new creative endeavor!