One of the world's richest ladies Ivanka Trump has made up her mind to show she not only enjoys wearing shoes, but is able to design them.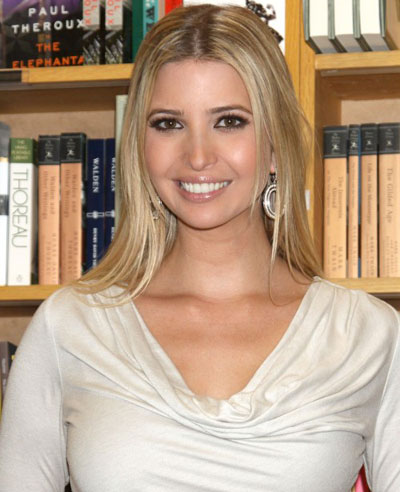 The billionaire Donald Trump's daughter has produced a collection of women's footwear designed in collaboration with the Marc Fisher brand. There are four lines in the collection: "Weekend", "Modern Classic", "Red Carpet", and "White". The cost of the shoes varies from $80 to $160.
The 29-year-old celebrity demonstrates the shoes she has created in an advertising campaign dedicated to the release of the collection.
In her interview to the Glamour magazine Ivanka Trump said it was important for her to create both stylish and inexpensive footwear. The realization of this dream was aided by the creative team of Marc Fisher. The star has emphasized that the collection appeals to all women who adore fine shoes just like she does.
According to Ivanka Trump, every fashionable woman should have three models of shoes in her wardrobe: low-heeled shoes, flats or shoes on a flat sole, and exquisite shoes for special occasions.
The heiress of a fortune that is running into billions confessed her first pair of expensive footwear had been Manolo Blahnik sateen shoes which she "had stolen" from her mother's wardrobe at the age of 14.
Source of the image: Stylenews.