Previous March, it was featured on the Saint Laurent catwalk, Fall/Winter-2013 collection. Later celebrities promoted the item. Now sellers around the world report that the trendy cardigans are being sold at sonic speed.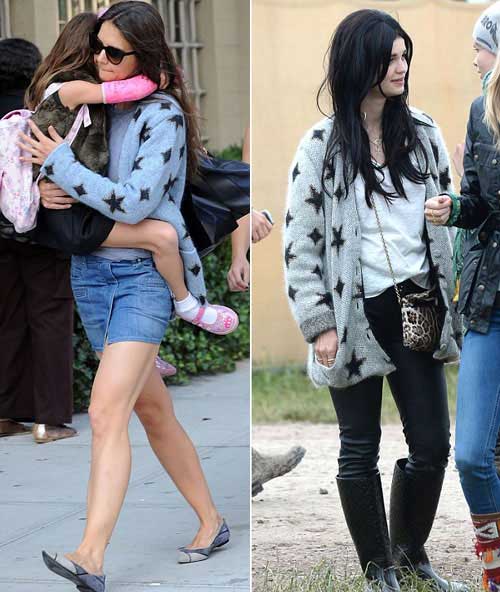 The new Saint Laurent cardigans are easily recognizable. They have become symbolic like Chanel handbags or Manolo heels. It is a simple thing, but every fashionista can tell the item is expensive by the prestigious brand's stars on it.
The cardigan costs 1290 dollars. Glossy magazines played an important role in the popularity of the model. The new item from Saint Laurent has been featured in many photo shoots for fashion magazines.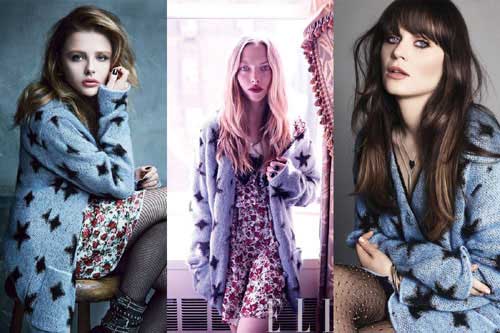 Daily Mail reported this model to be completely sold out in major UK department stores even before the peak season.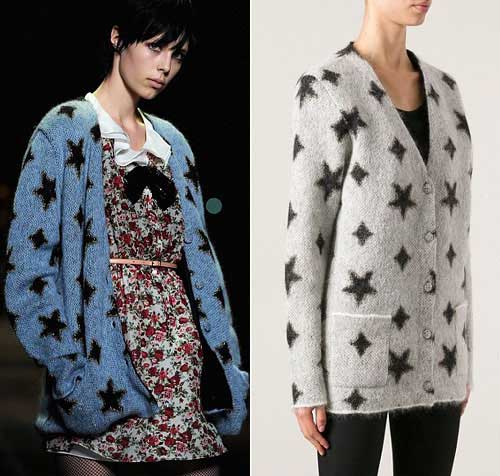 Will we have to knit a starry cardigan ourselves?