In addition to the main range of the products, the Swedish H & M retailer has released the catwalk collection demonstrated at the Paris Fashion Week, and the exclusive fashion line, which contains a series of Partywear dresses this spring.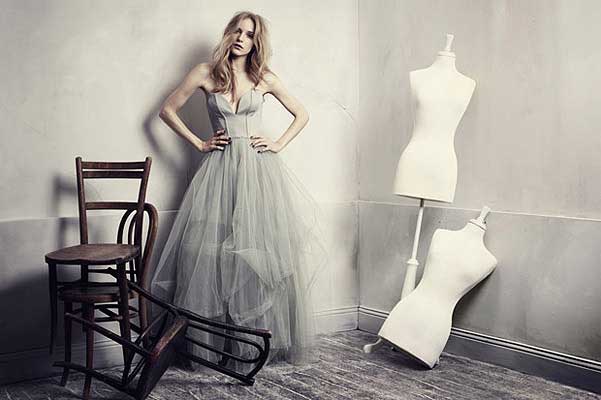 It is well known that the Exclusive collection is represented by the materials of a different quality. It includes clothes from organic cotton, recycled polyester and recycled nylon, as well as accessories. Among the new products, one can find a dress with an airy layered tulle skirt, a pink cocktail mini, trimmed with rhinestones, a black overalls and a cream kimono in a set with loose slacks.
As for men, the designers of the H & M brand offer a light fitting jacket with the fringe-trimmed sleeves, a waistcoat, trousers, a classic tuxedo and a white shirt with a bow tie.