Creations from some of today's fashion designers are really whimsical-looking. A bizarre skirt by fashion house Versace may evoke different sentiments, depending on how you feel about gremlins.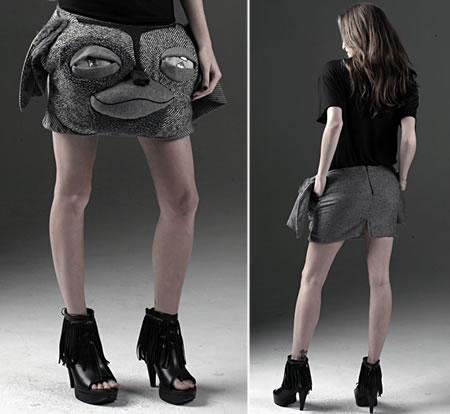 Gremlins movie first appeared on the screen in 1984. Fashion designer, Brian Lichtenberg, captured the alien big-eared character in his new creation.
The skirt is made of grey tweed. The front sports the gremlin's face with Swarovski crystal eyes and fur decorated ear pockets.
Funny, bizarre, extraordinary, unrivaled – all these words can be used to describe Gizmo skirt by Versace. The price, however, isn't funny. A prospective buyer will have to splash out $2,100.
Source of the image: gizmodiva.com.