A gentle image of a "forest nymph" that actress Sienna Miller showed on the red carpet at Tony Awards-2013 reminded us that it is time to try on floral tiaras and colorful wreaths. These conquered our hearts last summer, appearing in Dolce & Gabbana and Valentino collections.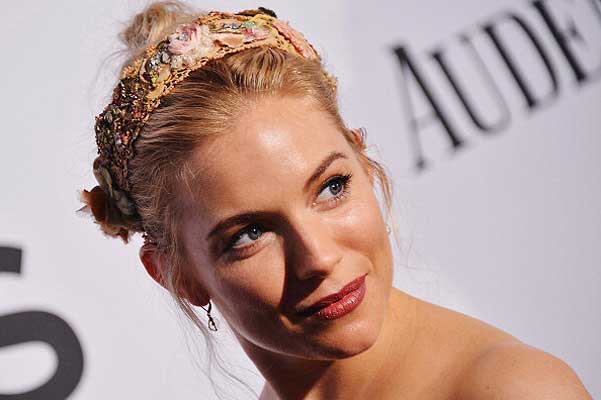 When else but in the midst of sunny workdays, can you transform into a flirtatious flower girl, a sultry Mexican or a gentle shepherdess, weaving flowers in braids or putting a floral headband on top of loose curls?
Let's look at the celebrities – Keira Knightley, Kirsten Dunst, Katy Perry and Mischa Barton –and choose the best options, from a small floral "branch" to a real bouquet.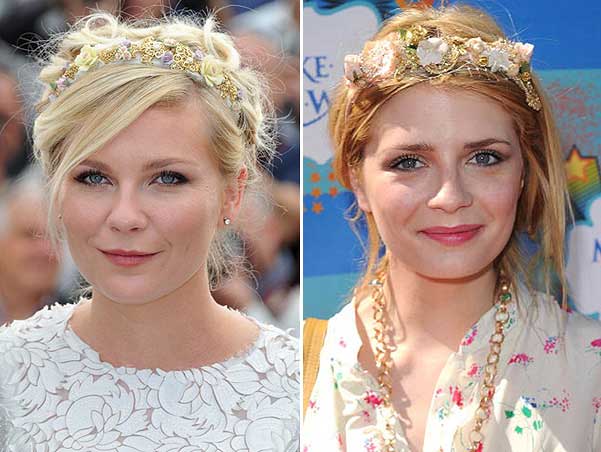 By the way, you don't need to go far for inspiration: in the late 1960s hippie served us as an example, weaving wild flowers in their hair. And even a little earlier Frida Kahlo's famous braided hairdo was adorned by lush pink buds.