The night of grand shopping, Fashion's Night Out, which has already evolved into a worthy tradition of the fashion industry, will once again be held in major cities around the world this September.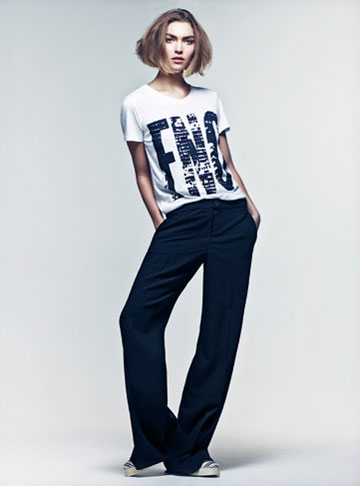 Fashion fans from Russia will be the first to estimate the extent of the grand event – Fashion's Night Out events will be held there on September 6. Spain will be the next country to host the event on September 7, and on September 8 it will visit most European countries (France, Italy, Germany, Portugal), as well as the United States, Brazil, Australia, and Korea. In fact, Fashion's Night Out will last for a week: the corresponding events will be held in Taiwan and India on September 10, in China on September 11, and on September 15 it will visit Greece and Turkey. November 4 will be the day when all the chief editors of various Vogue editions – from Anna Wintour to Franca Sozzani, the editor of the Italian Vogue, and Emmanuelle Alt from Vogue France – will gather at the opening of Fashion's Night Out in Tokyo. The Fashion's Night Out events will be held in Tokyo in memory of the victims of the devastating earthquake in Japan which occurred in March.
Of course, the fashion designers are getting ready for the Fashion's Night Out in advance – not just planning fashion events, but working on special collections as well. For example, the British fashion designer Matthew Williamson will present a new line of MW by Matthew Williamson as a part of London Fashion's Night Out, and the Alexander McQueen brand will release an exclusive collection of jewelry.
Source of the image: Fashionsnightout.