Buying shoes these days has become much easier with the popularity online stores and with all the top footwear brands across the world going online. Whether it is men's shoes, female footwear or shoes for kids, large varieties are available online for you to choose from. Not only is this method of buying footwear easier but proves to be much cheaper as well. In order to make your online footwear shopping experience enjoyable, it is very important to keep certain points in mind and below given is list of do's and don'ts of buying shoes online: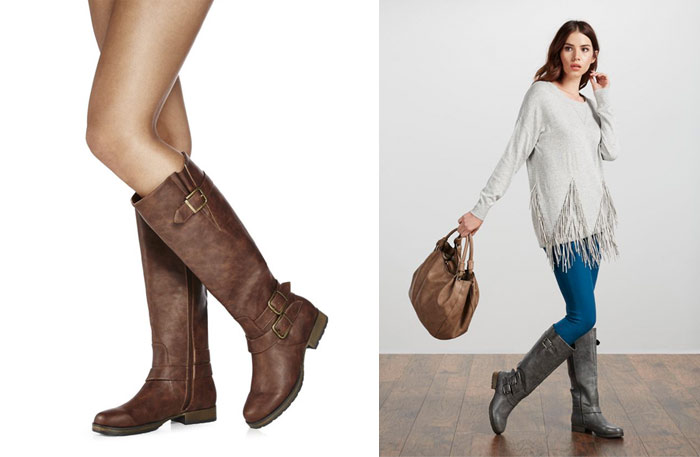 Dos of buying shoes online:
Do check out the size guide or size chart provided online in order to make sure that you buy the right size. Footwear sizes differ from brand to brand and from country to country and you must always match your size through the chart before making the purchase.
Always buy footwear online from a store which offers you the option of either free returns or exchange because when shopping online, you can go wrong with the size, style and fit etc.
Always compare options across different websites before you finally make the purchase since there are many styles and designs to choose from and you don't want to be restricted to only a certain collection.
Don'ts of buying shoes online:
Never buy footwear from an online store which is not reputed or well known. It is always better to make the purchase from a store which is popular and has had a good track record in terms of quality, customer service and ease of purchasing. A lot of websites and ecommerce stores these days are running frauds and you could easily be duped if you are not careful.
Don't buy shoes online without checking out the offers, deals and other discount possibilities. Also, make use of coupons or vouchers as they can help you reduce the price of purchase by quite a factor.
Don't buy footwear online unless there is an exchange option since there is quite a possibility that you may order a wrong size or style.
Now that you know the various dos and don'ts of buying shoes online, you must always follow these and only then make your purchase. There are many good retailers who sell wonderful collection of footwear online and one of them is JustFab.com. This website not has a great collection of footwear but also clothes, bags, jewelry and many other items. You also get many discount opportunities and can hence make your purchase worthy. Also, Justfab.com gives you a chance to become its VIP member and enjoy more exclusive deals and brilliant member's offers. If you wish to avail free shipping, free returns and other benefits of being a VIP member, then all you need to do is to take the style quiz by logging on to the site. So what are you waiting for? Log on today and select from large collection of shows, bags, jewelry and much more.