Cindy Crawford continues to branch out from modelling business. She started out with a home collection. Now Cindy launches her own jewelry line teasingly titled One Kiss by Cindy Crawford.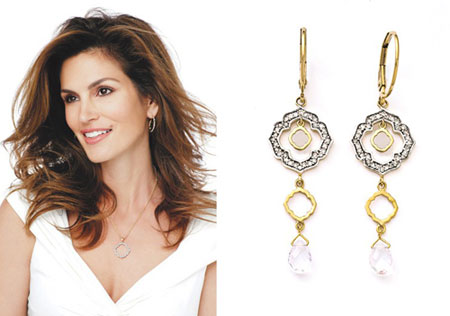 One Kiss by Cindy Crawford is a collaboration with JCPenney. The supermodel's line will hit the stores in April, featuring a complete collection of necklaces, bracelets, rings and earrings in silver, gold over silver with gemstones and diamonds. The price tag is reported to be quite affordable, varying from $79 to $229.
Cindy Crawford says she worked on the collection herself and wanted to make it classic and timeless in style.
Source of the image: modelinia.com.