The fact that minimalist Raf Simons replaced maximalist John Galliano at the Christian Dior "throne" has caused a mixed reaction both in the fashion community and among the usual fashion enthusiasts. Some said that the House had taken the path of modernization because the disgraced couturier's creativity was sort of old-fashioned, while the others believed that his dismissal signified a loss of the brand's particular style and charm. The recent presentation of the haute couture collection may put everything in its place and reconcile the two points of view.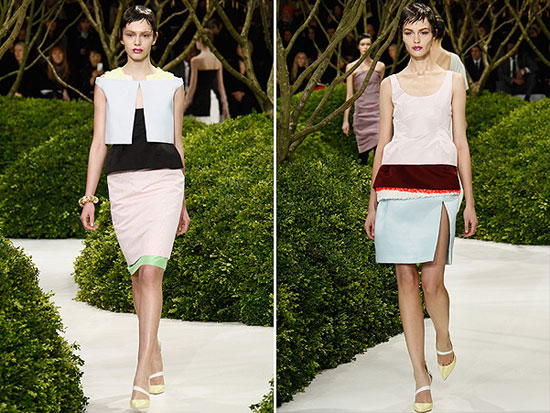 In his interviews, the new creative director of the brand admitted many a time that he treated the legacy of Christian Dior with care and drew inspiration from the master's archives, trying to adapt them to the contemporary reality. Galliano preferred lush decor, and Simons is closer to the work of an "architect" – he builds an item by creating complex and vividly feminine silhouettes, making the emphasis on the waist and shoulder line.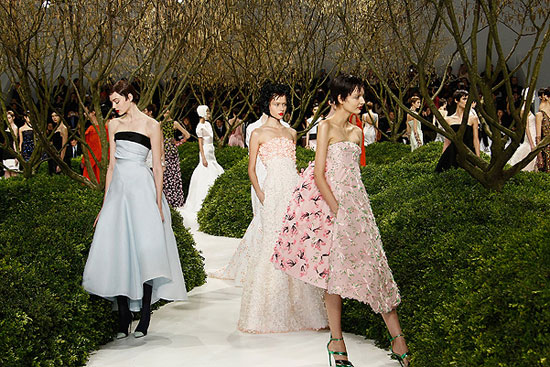 In the new collection, Simons presented his variations on the new look theme once again: short and long fluffy dresses, as well as silhouettes in the style of the sixties. The predominant colors of the clothes were soft pastel shades, bright red, coral, and yellow. The designer also added floral prints, embroidery, and appliqués.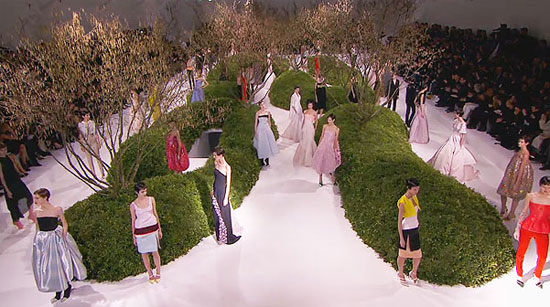 The stylists decided that all the models were supposed to have short elven hairstyles and bright shiny lips, studded with rhinestones. The futuristic motif was reinforced by metallic leather shoes with a pointed toe. The image of a girl in the style of Dior Haute Couture Spring-Summer 2013 collection proved to be fabulous, yet completely practical. However, we still have to wait for the opinion of fashion critics.