Temporary tattoos look like going to be a hot trend in the coming spring/summer season. Runway shows saw many models from Rodarte, Jean Paul Gaultier and Chanel wearing lovely tattoos. Karl Lagerfeld even decided to launch Chanel temporary tattoo line.
As early as from March 1, Chanel stores in Europe will be offering the Chanel temporary tattoo line to their fashion-conscience buyers. The set of 55 different tattoos is priced at about 49. These tattoos are actually transfer pictures.  They were created by Chanel's makeup director Peter Philips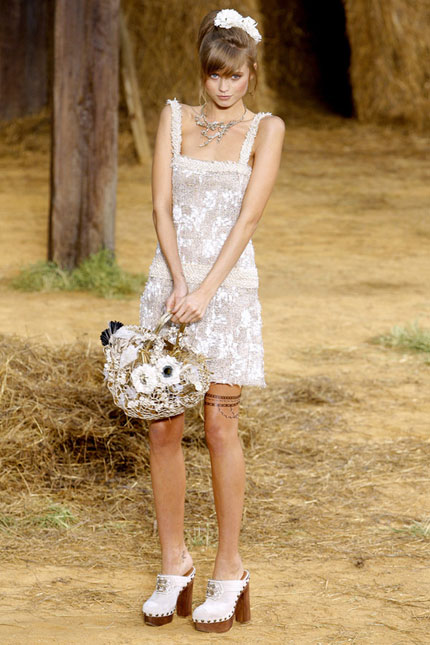 Tattoos feature spring-inspired flowers, Chanel logo, chains and pearl necklace.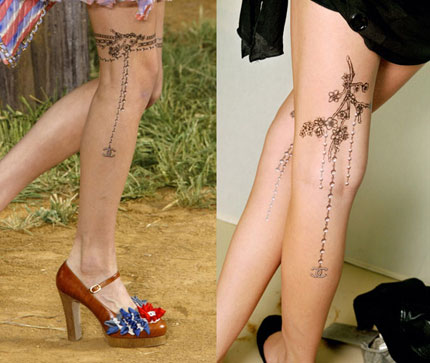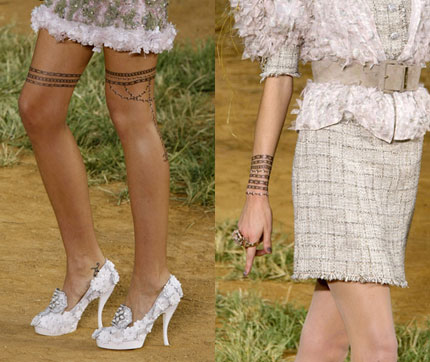 Source of the images: nitrolicious.com.