This year, the popular fashion house Chanel will celebrate yet another anniversary – 10 years since creation of the famous Chanel J12 watch model. This design, which is easily recognized by any watch collector, combines elements of athletic style along with the traditional for Chanel unobtrusive elegance.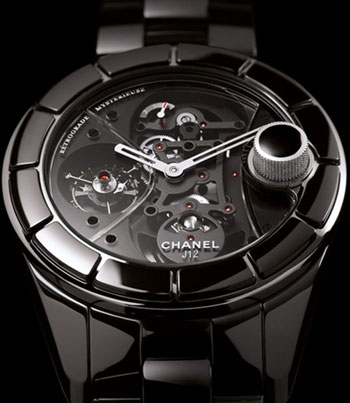 In honor of J12's tenth anniversary, the Chanel house worked with the watch house Audemars Piguet in preparations to present an anniversary collection of watches. This collection will retain all the traditional elements of this particular watch design- starting with the original shape and ending with the ceramic bracelet with large elements.
Yet, the new Chanel J12 version differs from its predecessors in the best possible way; with respect of its mechanism complexity, this models stands on the same level with the most prestigious Swiss watches. In order to reflect the model's tenth anniversary, the watch is designed to operate not 14 but 10 days per manual wound. The exclusive limited edition Chanel J12 models will be released in black and white.
Source of the image: professionalwatches.com