The first collection of lingerie, released by Gisele Bündchen, had been so warmly welcomed by the women that the model decided not to hesitate and start the second line called Brazilian Intimates For Hope. The first samples have already appeared in Brazilian stores.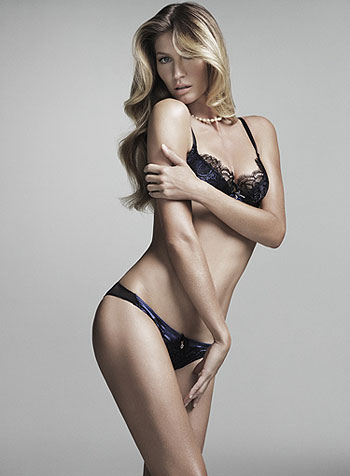 Bündchen says that when she is in the process of creating a collection, she imagines some sexy elements, but largely classical ones. She chooses various options that can be used in everyday life and in special cases. According to Gisele, lingerie can tell a lot about a woman and her intentions.
Gisele Bündchen always looks great, but in an advertising photo shoot for Brazilian Intimates she looks especially fragile, delicate and exquisite. The supermodel not only participated in the design of the clothes, but also personally tried on each set of lingerie to make sure that the quality is in no way inferior to its appearance.
And the first pictures of the advertising photo shoot have been posted by Giselle on her website on Earth Day to draw people's attention not only to her luxurious forms, but to environmental issues as well.