The fashion for androgyny is becoming more and more popular (thanks to Andrej Pejic and Lea T!).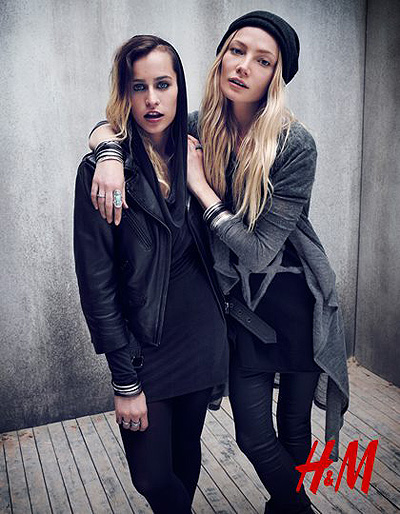 The Swedish H&M giant is trying to keep up with the fashion trends. The company has recently presented a unisex collection for the fall season. It consists of shapeless things in the spirit of The Girl with the Dragon Tattoo.
The models showed skinny jeans, elongated tops and cardigans, as well as black leather jackets, made in the rock style. We were pleased to see outrageous Alice Dellal among the models (by the way, this girl is also the face of Chanel).
In general, the mood of the set, as well as the color palette of the collection, is rather gloomy. But Lisbeth Salander would have liked it! One can immediately take a bike and save the world from villains and corrupt people!