A noteworthy 2013 event in the world of tennis is surely adidas and Stella McCartney's new line of pro clothing for perfect sport performance with feminine grace accentuated in every movement.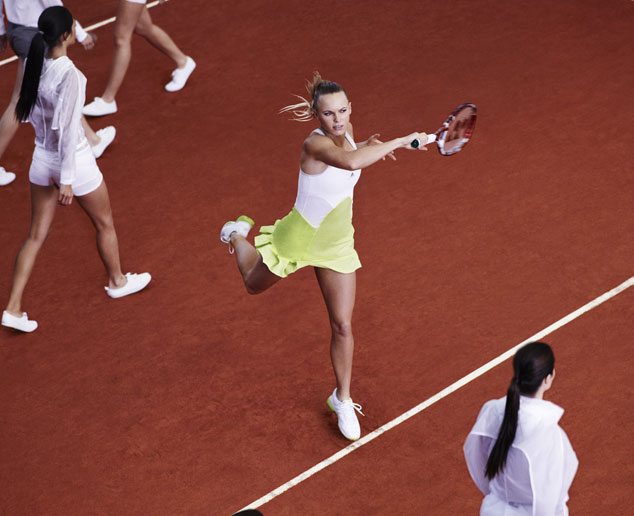 It presents ready-to-use highly shapely items of clothing created in white, yellow and blue with silver and gray touches, where color and cut cooperate for flattering and competitive results.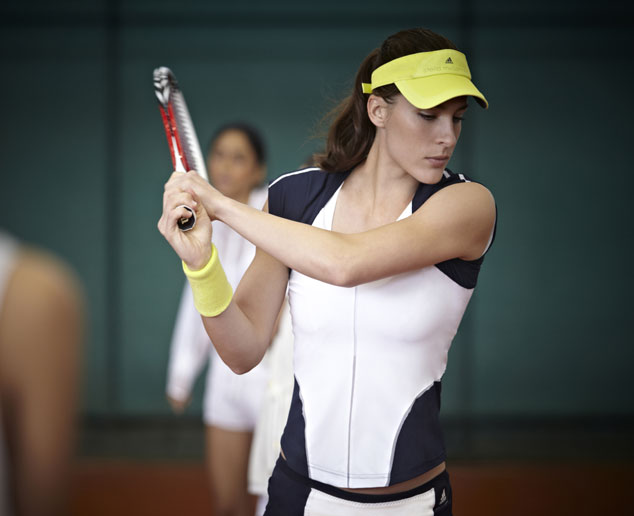 The line, for which the famous designer teamed up with Barricade, has already been endorsed by tennis stars Laura Robson, Andrea Petkovic, Caroline Wozniacki, and Maria Kirilenko who could have been seen dressed in McCartney style at the Australian Open.
In 2013 your tennis court appearances are going to be even more spectacular as you will sport adidas-Stella McCartney-Barricade things – oh, and remember to take a picture of yourself for one of adidas Women photo contests. You have unfortunately missed the latest one at Instagram on Jan. 16 – 27, and somebody else collected the  prizes, such as tennis bag or a $50 worth tennis dress, but there will be other competitions announced on adidas's Facebook page.
The combination of Stella McCartney's unique vision and adidas's high-end technologies can be seen on the company's new teaser video for which adidas stepped off the beaten track:
There are various items that can be combined into fresh ensembles, the most notable being:
Barricade Dress with mesh ventilation and elegant curved seams, coming in two colors and tights to match;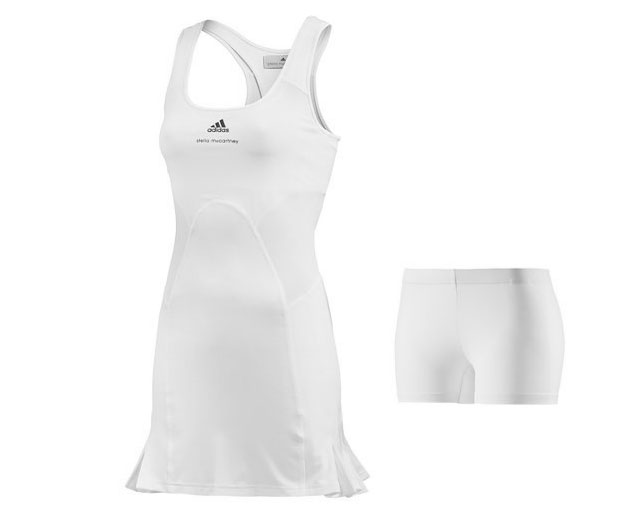 Barricade Skort with shorts underneath for coverage and coquettish pleats outside; the elastic waist won't hinder your movements;

Barricade Warm-up Jacket with stand-up collar, zipped cuffs and pockets and purely feminine lines;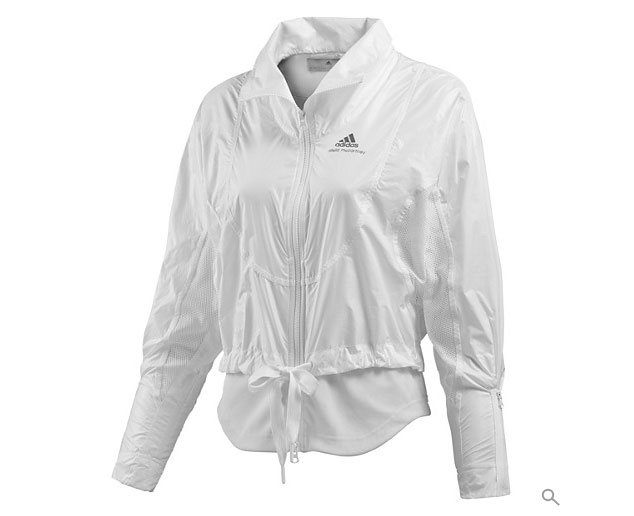 Barricade tennis shoes for revolutionary running which will be partly designed by yourself after your own heart – for you will be instrumental in customizing features like stripes, laces, lace holes, choosing colors and the flag of the country, so your shoes will be like nobody else's.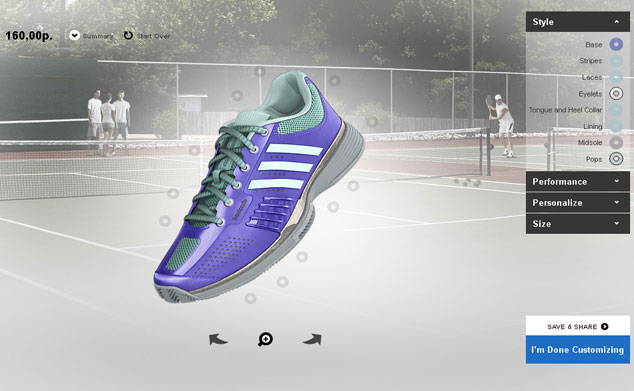 Finally, adidas-McCartney's bag is here to serve a perfect receptacle for your set, with enough compartments, outside and inside (and a shoe compartment separately!) and holding the racquet to be easily grasped. This will fit you out for championship, fitness or pleasure from tennis equally well.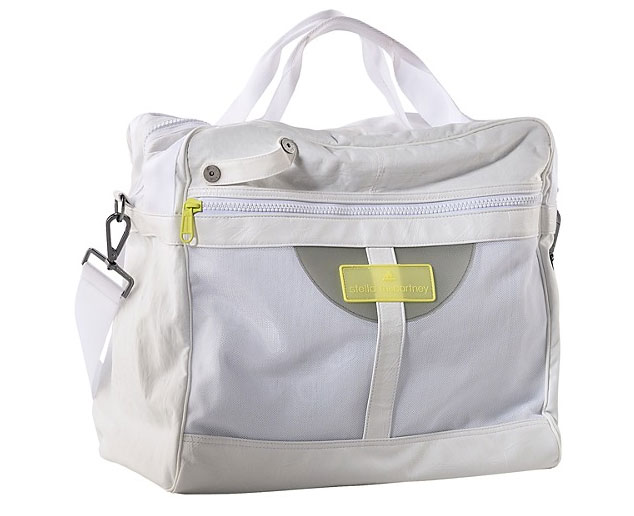 Coming on top of this, for sport as well as for rest after workout, here's adidas and Stella McCartney Spring-Summer 2013 collection launched in December in Miami. Designed for trendy open-air beach parties and muscular feats, it includes cool one-piece and two-piece swimsuits done over with tropical flowers, leaves and birds.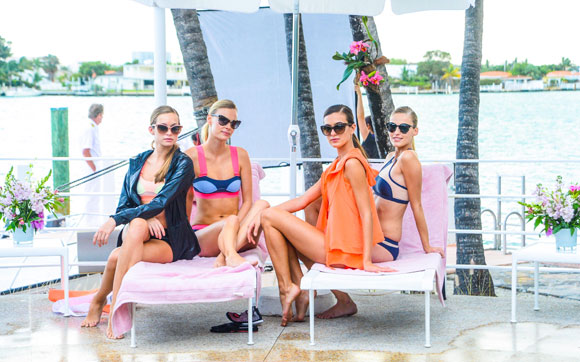 As usual, McCartney employs her special side panels that accentuate the shape. We were especially enchanted with Swim Performance Suit, an open back beauty with sturdy straps and fastenings that promise comfortable workouts.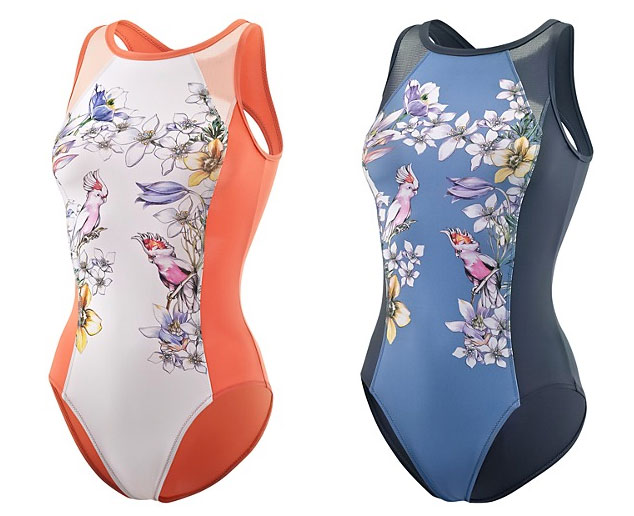 Also will support your active life in joggling, yoga or pilates Itran Ballerina Shoes, completely breathable, with a moisture-wicking sockliner, minimal rubber outsoles, and, of course, unobtrusively elegant.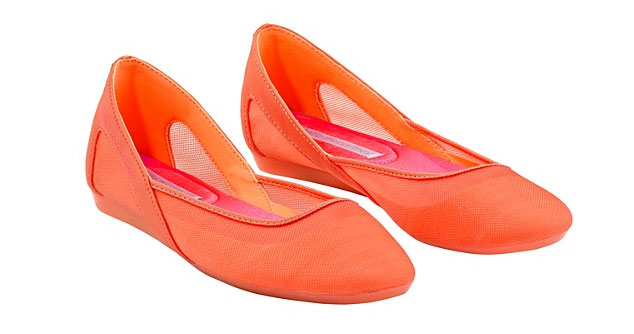 Run Performance Printed Tank with a built-in bra and climalite® fabric getting rid of the sweat is deadly stylish with its turbo leopard print just as it is fully conducive to fastest running or most sinuous moving, guaranteeing tight and graceful fit.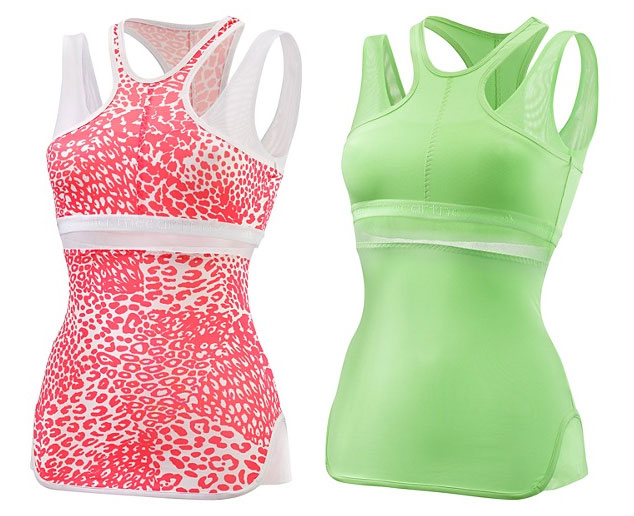 This collection's bag is Ready-to-Dance bag with a changeable size and volume, dual straps and two-way zipping on the main compartment, suitable for long and short journeys alike to be expanded instantly when you need it.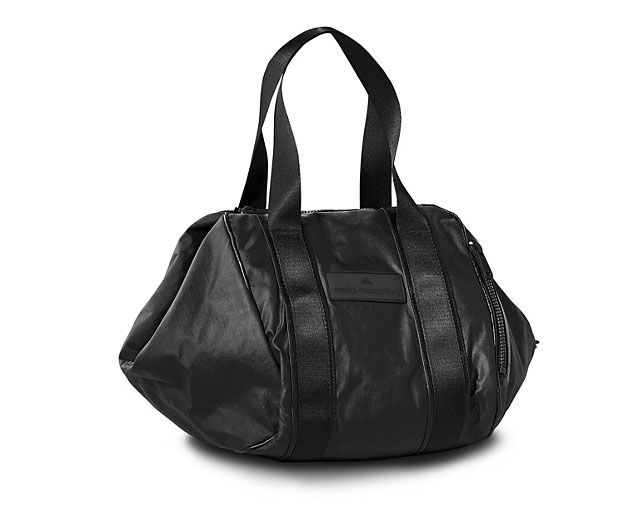 The SS 2013 collection hit the stores in January 2013, selling at the producers' flagship store in Brompton Cross, over 700 high-end department stores and online. Prices crowd between €40 and €380.