Sneakers are always highly demanded in fashion. They are worn by everyone and combined with everything: students in tight pants, respectable men in business suits, glamorous party girls in fitting skirts. It may seem that there can be nothing new in the design of sneakers, especially if their style is limited by the recognizable brand. Still, the designers obviously try to produce new and at times even original models. Such as the legendary Adidas Stan Smith with cork soles.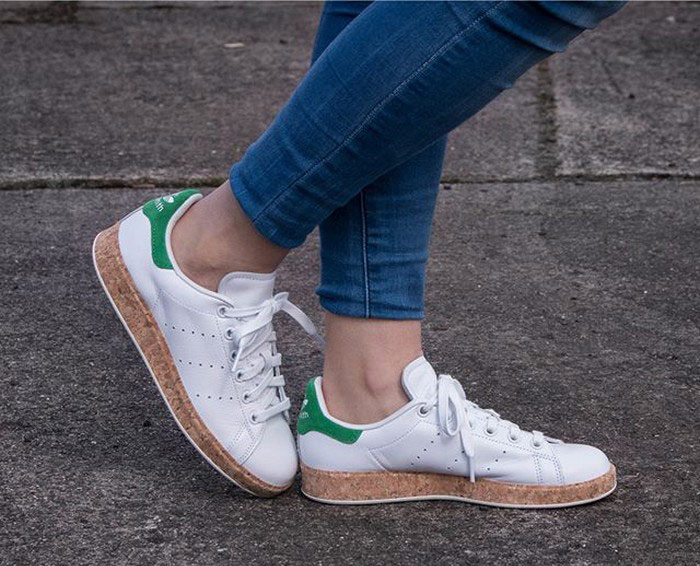 Adidas sneakers are gradually regaining the status of the most fashionable ones and dominate the streets of big cities. Although the title has been clearly retained by the Nike brand over the last several years. Desperate fashionistas pack their Nike Air Max in long boxes or try to sell them in order to buy a brand-new Adidas model; the latter brand produces more and more new products nowadays. The legendary Stan Smith model with its unusual soles is the rising star in blogs, devoted to sneakers and the culture of wearing them.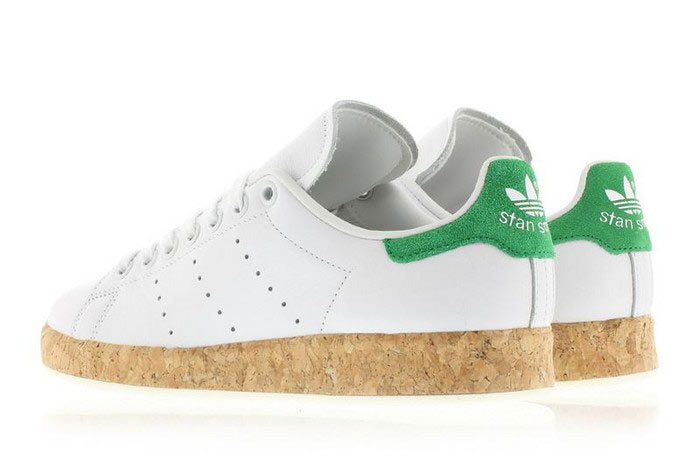 In order to please true sneaker fans, Adidas has introduced a new Stan Smith Luxe model of its classical shoes. They will be the main star of the female spring-summer season. The sneakers boast the traditional and proven for decades design, the standard white color and three perforated strips. But there is one interesting detail the soles are made of cork.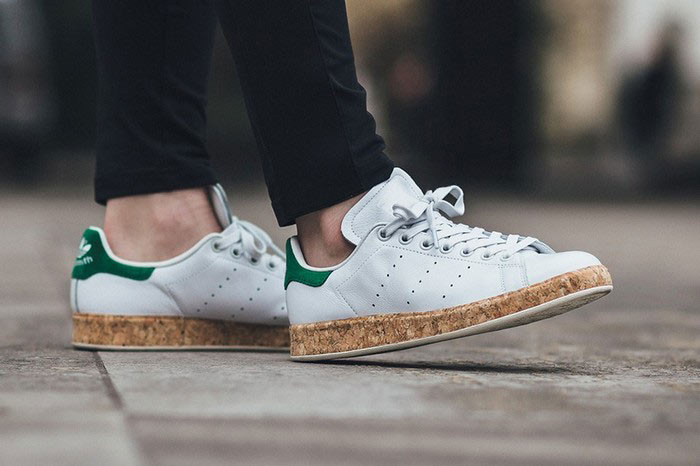 Cork soles not only look unusual, but also highlight the model's seasonality. The light breathable soles should be the optimal solution for those who are not ready to part with their favorite sneakers even in the hot summer months. However, one will have to pay for the exclusive thing: the model costs around $115. It is a Luxe model, after all.
The Stan Smith sneakers line was launched by Adidas in 1971, and since then the model design has remained almost unchanged. The sneakers were designed specifically for the game of tennis and were named after the famous American tennis player Stan Smith. Stan Smith sneakers are easily recognizable among other sneaker brands: the "tongue" includes a logo with the picture of the tennis player; the model is usually white with green backs, but instead of the famous three stripes, there are three lines with perforations.