Dresses and skirts are the most feminine and seductive clothes items. Jeans are certainly more convenient, but it is impossible to imagine any beauty's wardrobe without dresses and skirts. Right?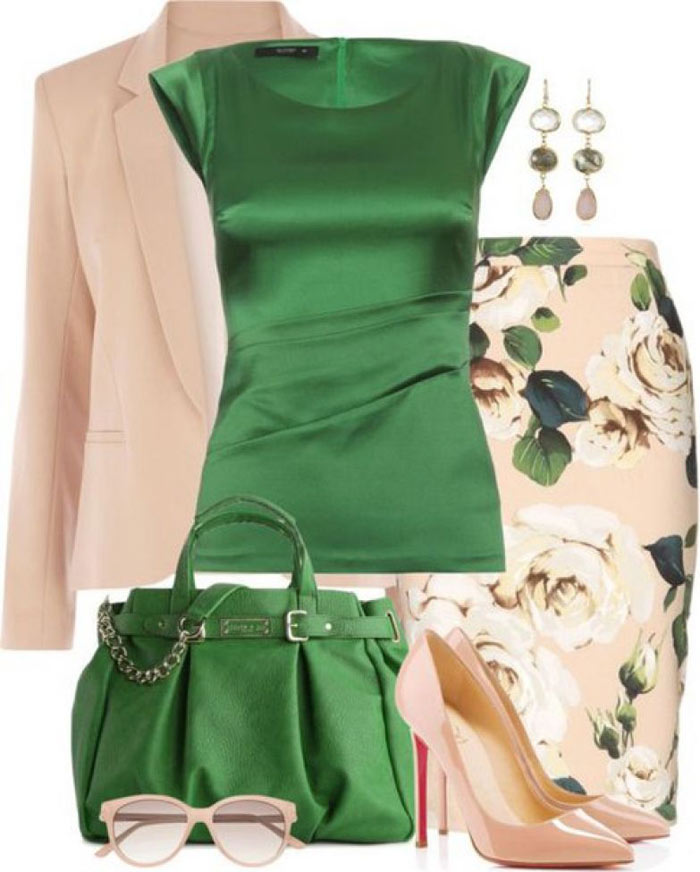 Many believe that dresses are impractical, as it is impossible to combine them with many things. However, this is not entirely true. Let's see how and what to wear with dresses and skirts to look great.
Here are the 9 new combinations relevant this year: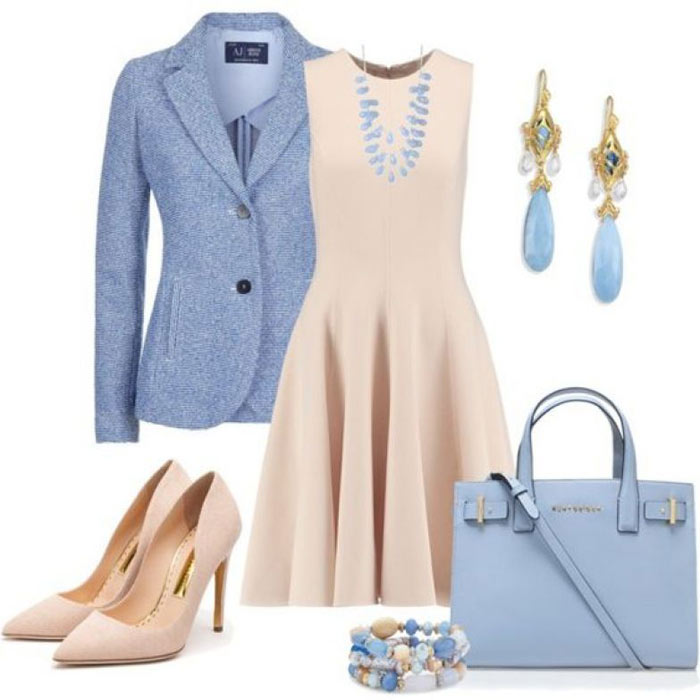 A beige dress is perfect in itself. It also looks well with a red blouse or a bright pink coat. However, this year, try to combine it with blue things, for example, a blue jacket – it looks tranquil and seductive!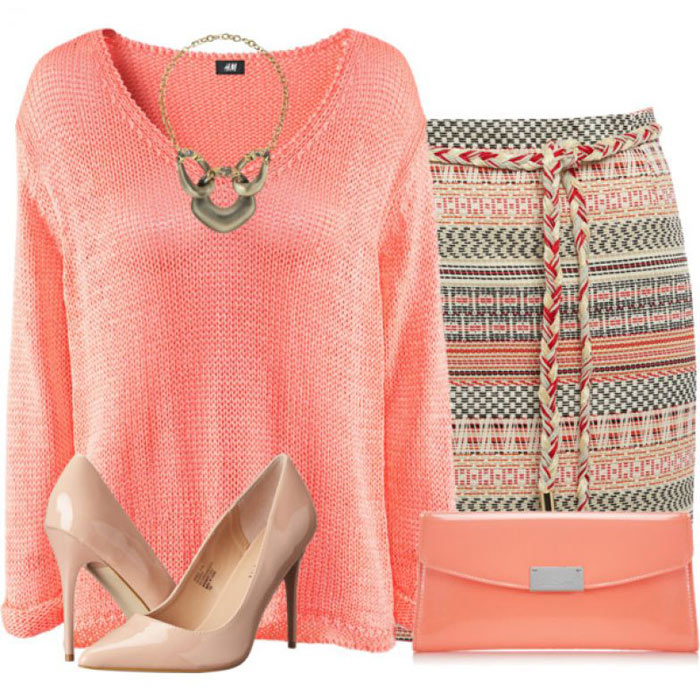 A knitted skirt is ideal for making combinations. Such a skirt is usually worn with a grey/black blouse or a beige sweater. However, it's so boring! Wear a patterned skirt with a sweater of exquisite coral color and get a stunning image.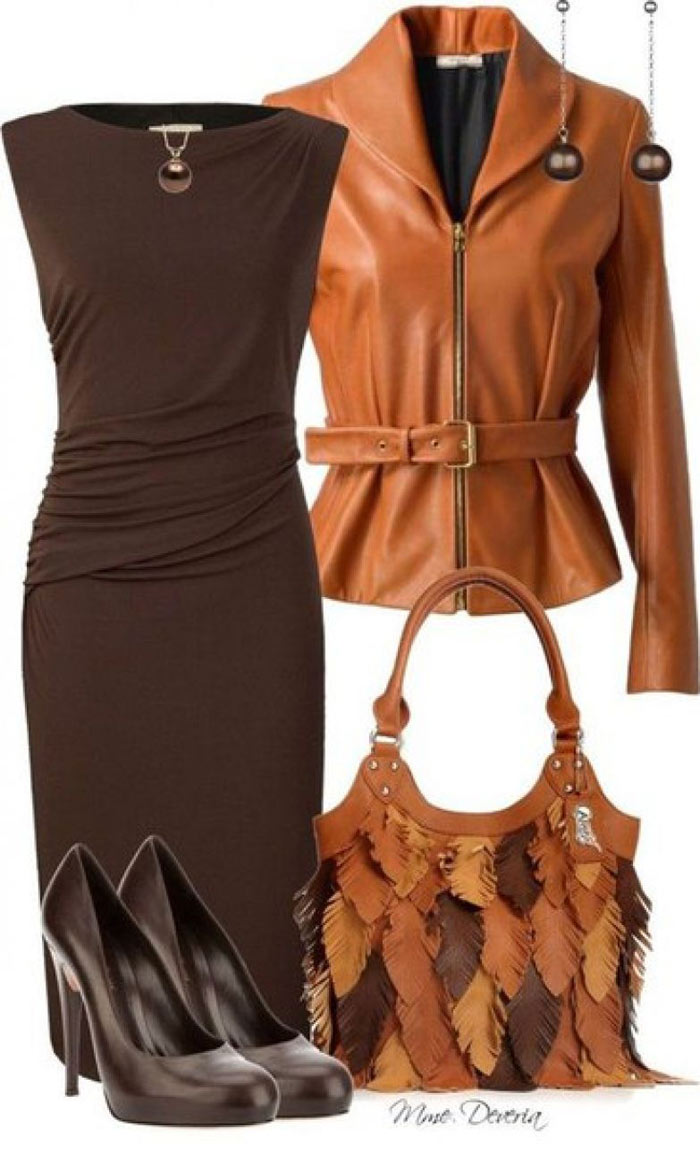 A cinnamon-colored dress looks more bold and seductive with a leather jacket.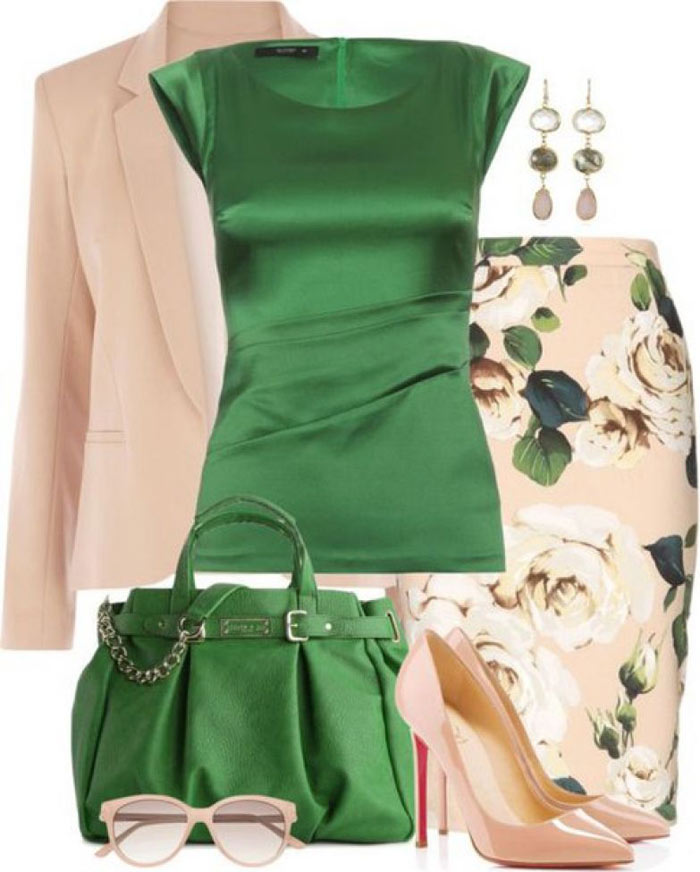 A flowered skirt requires bright accents! For example, a blouse and a handbag of a juicy green color, as in this example.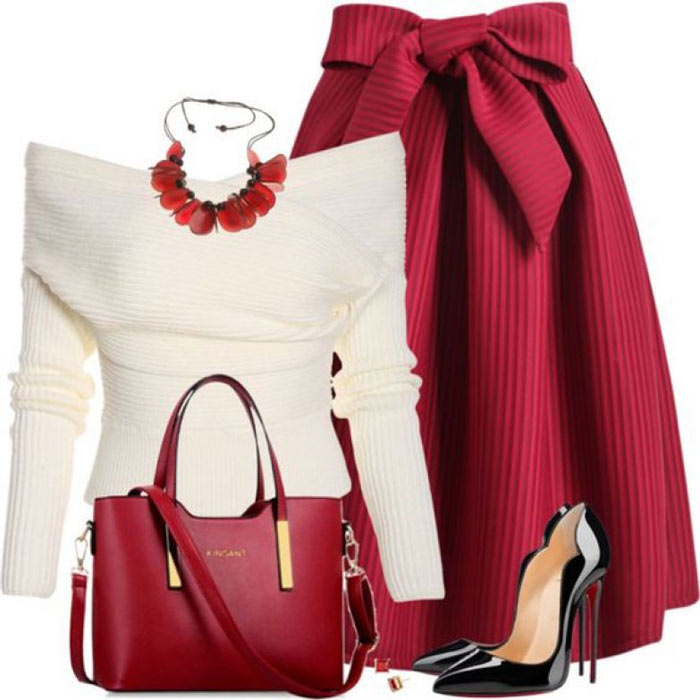 Your favorite retro-style skirt is essential on a date. This wine color is so heady and romantic… Complete your look with an open-shoulder blouse and a necklace that attracts attention to the neckline – seduce him from the first sight!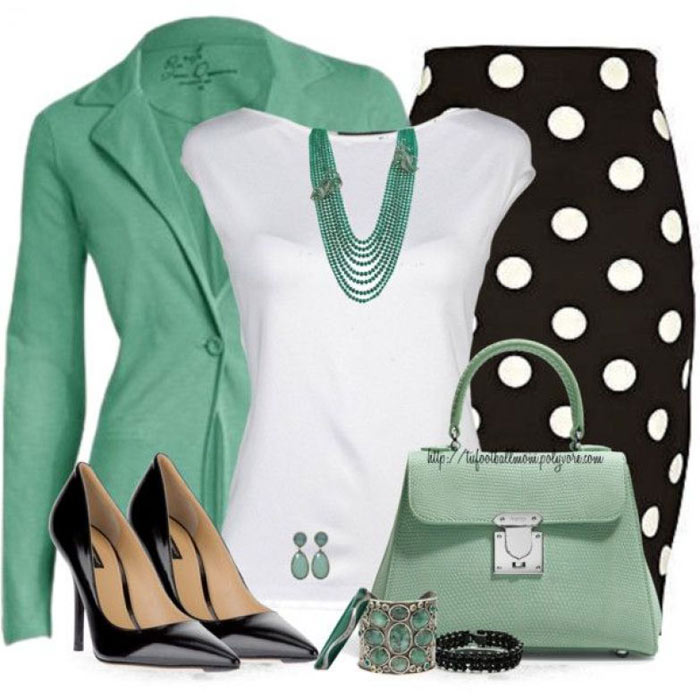 Polka dot skirt. Don't forget about classic patterns – checks, polka dot and stripes are back in fashion. You'd better choose a dress or a skirt in black and white and complete it with a fuchsia or mint jacket and purse.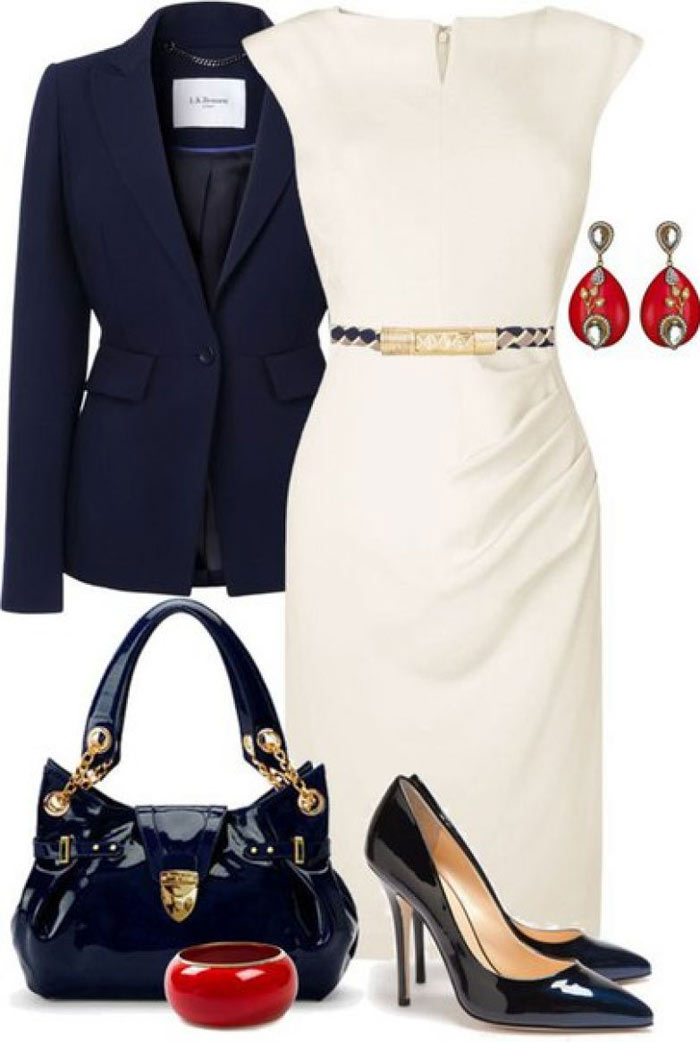 A stunning white dress can become a luxurious highlight of your wardrobe. It is versatile and goes with any other clothing. This year, it fashionable to wear a white dress with a navy blue jacket and red accessories.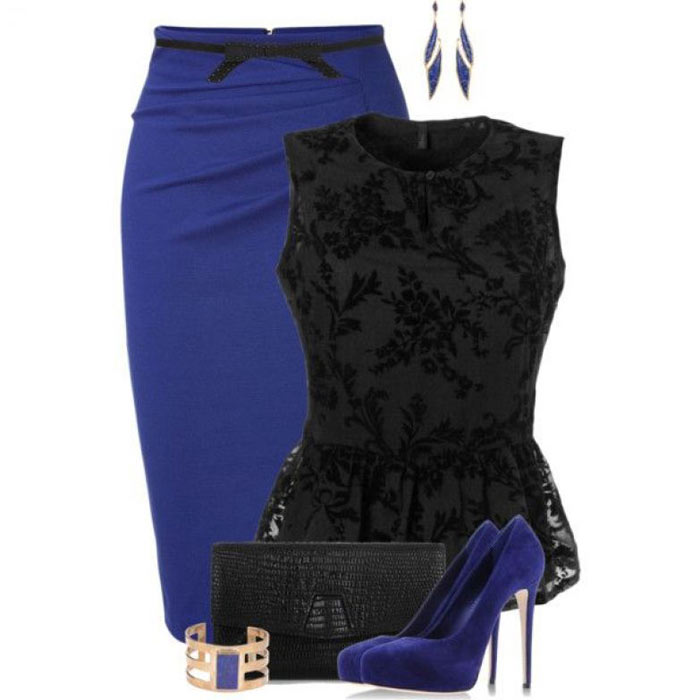 Lace things never go out of fashion. The combination of blue and black creates a unique, luxurious look.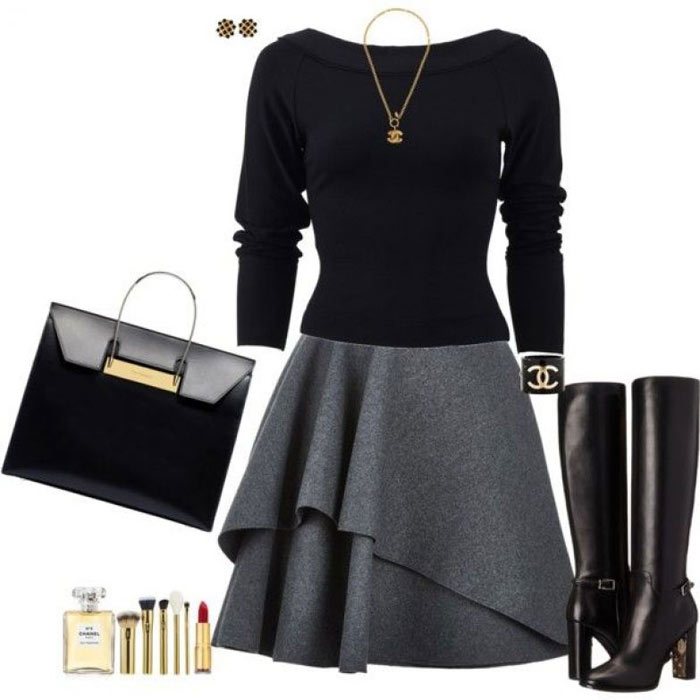 For a stylish casual look choose a grey skirt that goes well with black clothes and golden accessories.