This spring-summer season, one of the most exciting and controversial trends is a slip dress. On the one hand, it is designed to make the image feminine and romantic, on the other hand, it does not look good on every girl, and the people around perceive such clothes ambiguously. How should you wear a slip dress this season so that no one thinks it is a nightie?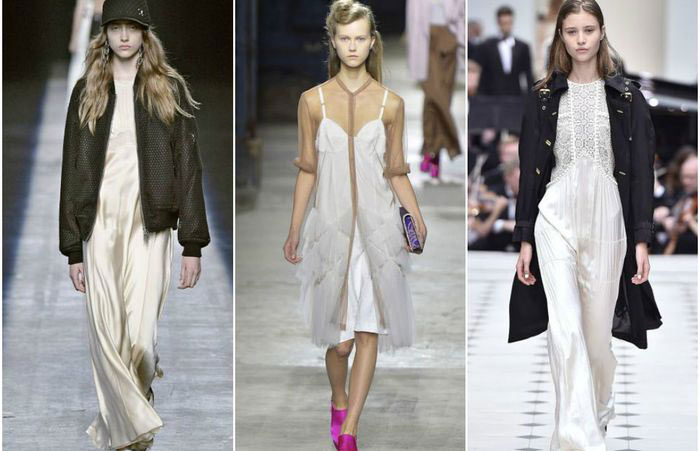 Slip dress + white shirt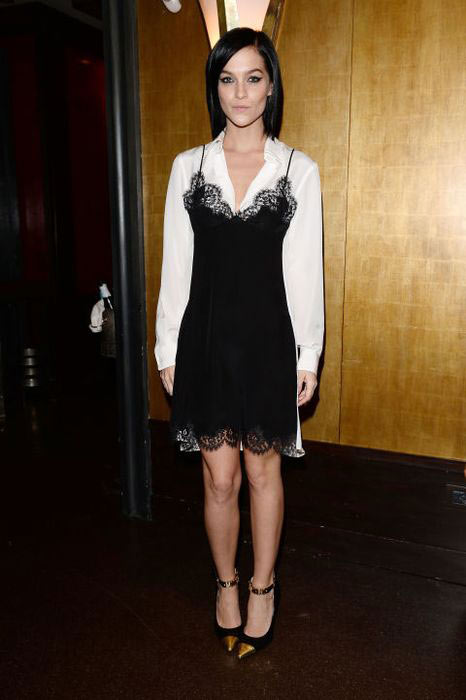 One of the first women who tried the new trend was actress Leigh Lezark. She decided that a slip dress is an extremity, so she opted for a combined version by Moschino. Its front part is a dress, while the back and the top are made as a classic white shirt, which softens the image.
Slip dress + sportswear
A combination of sportswear and a slip dress makes a more extreme look. Designers advise us to focus on the contrast and not to be afraid to combine quite incongruous things.
The more layers, the better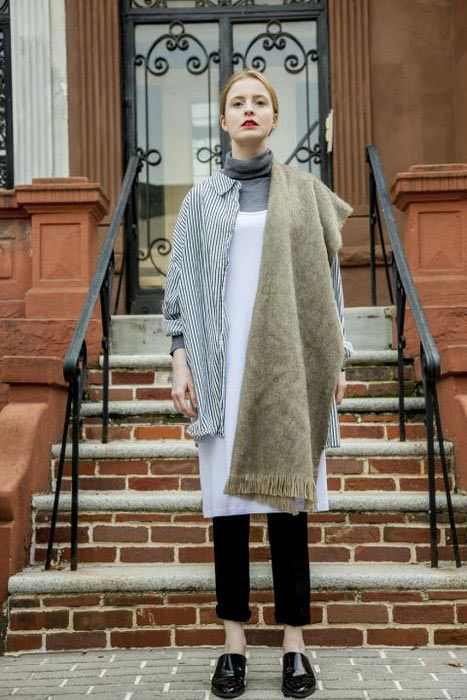 Along with slip dresses, the multilayer trend has become fashionable. It means creating a single image using a lot of different styles and materials. In this case, a slip dress will also be appropriate.
Dress + cloak
In the spring, a single dress will not keep you warm, so designers suggest complementing a satin or silk dress with a cloak made of practical fabrics. This contrast should emphasize the sophisticated and romantic image.
Slip dress + sweater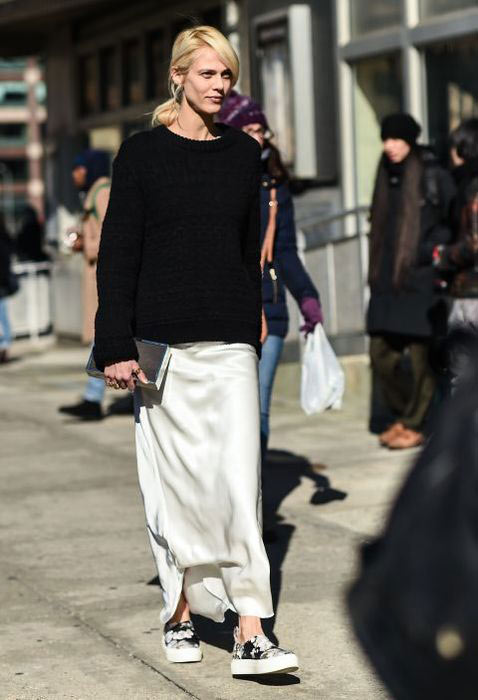 For those who are confused by the new trend but still want to look fashionable, designers have come up with a democratic option of wearing a slip dress. It has been demonstrated by French model Aymeline Valade. She just puts her favorite sweater on top of the dress, and feels great!
Romantic notes
The underwear trend appeared not in vain, many designers see the hints of romance and femininity in it. To make your look as sweet as possible, and not too extravagant, stylists recommend wearing a slip dress with a translucent tulle cape.
Slip dress + bomber jacket and a baseball cap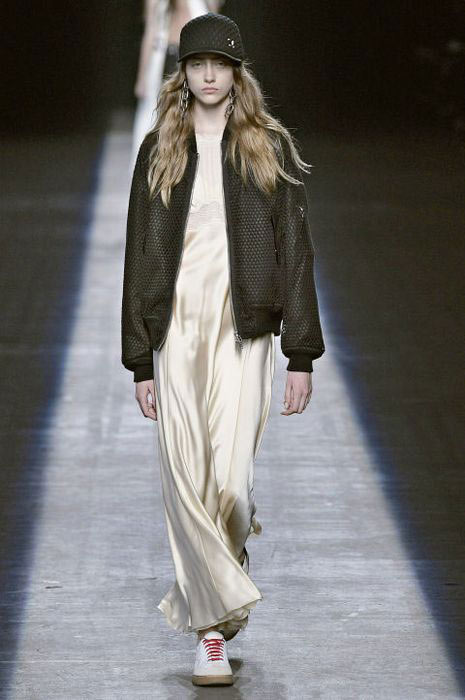 Girls who love sporty style can also find the new trend interesting. It is fashionable to combine gentle, feminine things with sports shoes, men's jackets, bombers, and baseball caps.
Here are some more ideas of wearing a slip dress: