Finding the perfect wedding ring sounds like a simple task till you actually get to the store. The sheer number options in terms of style, metal, and price range make shopping for engagement rings a dauntingly stressful affair. If you pick poorly, this is a buyer's remorse you wouldn't be able to shake off that easily. To make sure you find the perfect ring for your budget, following are the 5 commandments of shopping for a wedding ring.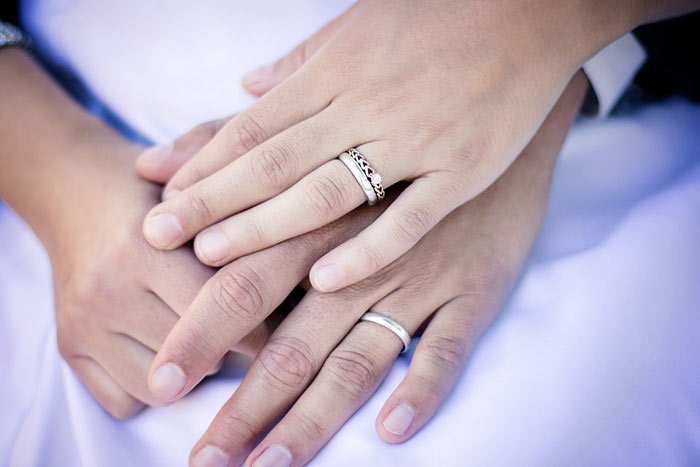 Thou Shalt Set A Budget: Buying a wedding ring is exciting. Unfortunately, that very same excitement often fuels our impulse to go over budget. When you walk into the store, you should have a figure in mind that you wouldn't go over. Also, make sure to set a realistic budget by researching the prices online.
Thou Shalt Not Do Last Minute Shopping: When you shop in a hurry, you immediately waive the opportunity to score discounts. You also forfeit your choice to walk away when you don't find something you like. We suggest starting at least a couple of months ahead. This will give you enough time to visit multiple stores till you find the perfect ring at the perfect price.
Thou Shalt Get The Size Right: Did you know different factors can cause human fingers to swell up? From hot weather to water retention, the diameter of the ring finger can change significantly. This means if you buy a ring that fits tightly it may get extremely uncomfortable on certain days. The best way forward is to go in for ring fitting when the body temperature is normal. Make sure to leave some wiggle room.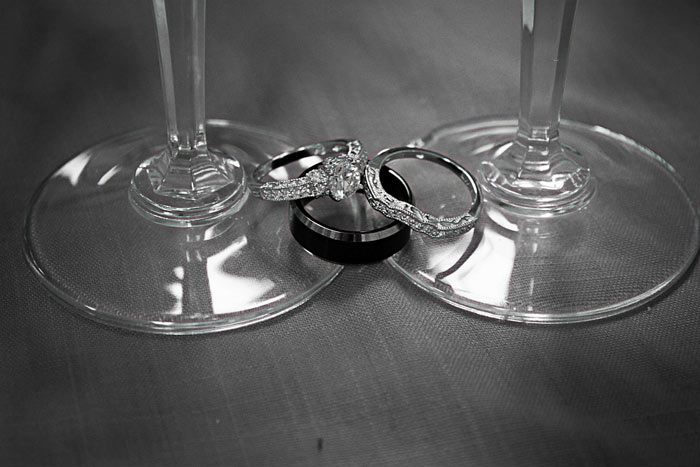 Thou Shalt Explore Different Metal Options: If you are on a limited budget, then expensive metals such as white gold rings or platinum ones may lead you to compromise on the size and clarity of the gem. If you like how platinum looks then explore alternative metal options such as titanium and tungsten. They not only share the expensive sheen of platinum but are much more durable and scratch resistant. Yellow gold, on the other hand, is perfect for people seeking a budget alternative to pure gold. This metal alloy is made from gold but is stronger and pocket-friendly.
Thou Shalt Check Online Stores: In this day and age of online shopping you really don't have to go store to store to find the perfect ring. Reputable online sellers offer a great range of engagement rings. Furthermore, online you can find great daily deals and discounts, which are usually not available in physical stores.