If you want to make your body look fit, choose proper underwear. It is the stylists' main advice. But not only an ill-fitting bra can ruin the appearance.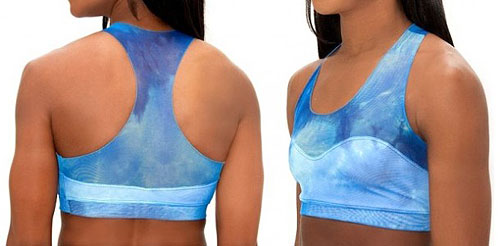 Wrong Fitting Bra
Disproportionate underwear is your body's first enemy. Bra should be neither small nor large to maintain breasts well – otherwise the blouse or top will never fit perfectly. But the most appropriate solution to wear under the pants is seamless underwear, thongs or boyshort panties, especially if the pants are of light and thin fabric.
Short Pants
Rolled up pants are in trend today, but short pants fit perfectly only if you have long legs. Too short pants can visually ruin the body. If you are not tall, it is better to wear the pants, which will cover the shoes. So your legs will seem longer.
Wrong Shoes & Belt
To look slimmer, always select a relatively wide belt. Beware of the shoes with strings at the ankles – they usually make legs look fuller or visually shorter.