Personalizing your wardrobe is a surefire way to make sure that you look unique in your daily life. However, not everyone has the time or desire to break out a sewing machine. That doesn't mean you have to give up on the idea of creating a personalized outfit, though. There are plenty of clothing hacks out there that you can complete without touching a needle and thread. In this article, we are going to look at 14 of our favorite easy no-sew DIY clothing hacks.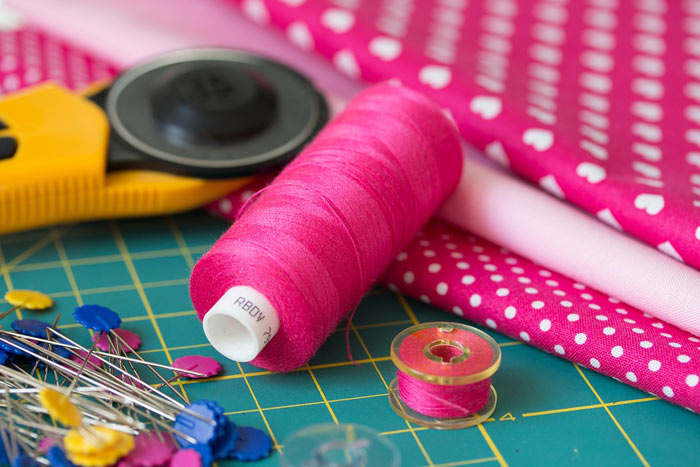 1. Make Your Own Dress
If you have an old maxi skirt, you can quickly and easily update it into a dress. All you really need for this the maxi skirt you will be converting and a pair of scissors. You don't even have to make any complicated measurements for this project a you can cut around one of your tank tops or sports bras to get the arm and neck holes measured correctly.
2. Wrap Skirt
A versatile piece of clothing that can work on an almost daily basis is a skirt. Luckily, you can create a cute skirt out of just a length of fabric – no sewing required! All you need is a length of jersey fabric and you can have a cute wrap skirt with little effort.
3. Add A Pocket
Whether you want it for fashion or to hold on to a pen, a pocket on your shirt can be a nice update. What's even better is that you can add one onto your favorite t-shirt without ever touching a sewing machine.
4.Cover Up Dress
With summer right around the corner, there are bound to be plenty of beach days in your future. Not only does this not require any sewing, the instructions promise a cute dress in only 20 minutes of work.
5. Open Back Tank Top
Odds are that you have a tank top or two hanging around your closet. These are usually pretty basic wardrobe staples but you can update your outfit and turn your standard tank top into a stylish open back design.
6. No-Sew Halter Top
Even your favorite t-shirt can get a little boring after a while. However, if you're looking for an update, you don't have to throw your t-shirts away. Instead, you could always update them into a halter top neckline to change things up.
7. No-Sew Clothing Labels
You can also mark your clothes easily by using a no-sew clothing label. These can come in the form of stick-ons or iron-ons most often. These are especially useful for putting children's names on their clothes before they go on an overnight trip like summer camp, for example.
8. Make a Crop Top
One summer style that seems to stick around is the use of crop tops. These tops don't just keep you cool – they are also a surefire way to make sure your outfit hits the mark. So, it's even better that this tutorial helps you to create your own crop top from your favorite shirts without calling for any sewing.
9. Add Some Fringe
If you want to try a unique, more bohemian look on for size, adding fringe is an easy option. In fact, you can give your favorite tank top a fringed bottom without buying any extra fabric at all.
10. Add Some Flare with Old CDs
If you want a more unique look, you can actually use old CDs in your wardrobe. The easiest choice with these is to cut them up and add them to the collar of an old blouse.
11. Distressed Jeans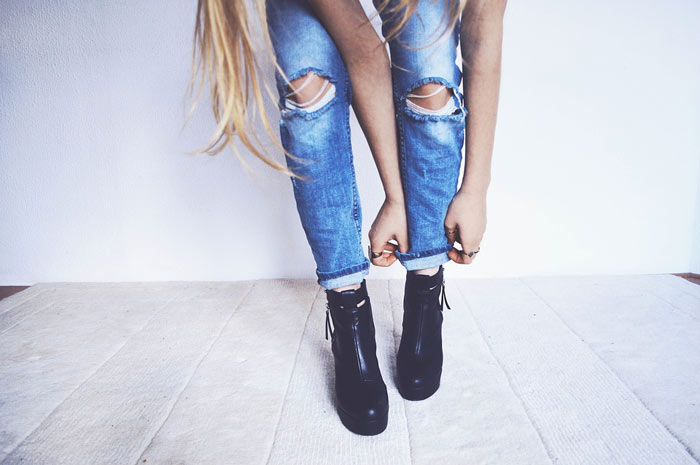 If you want to add some edge to your look, you can do the exact opposite of adding onto your existing clothes by distressing an old pair of jeans. This tutorial will help you learn how to add this effect without leading your jeans to unravel or just leave you with gaping holes.
12. Tie Dye
A classic no-sew DIY is to add some color to your clothes with tie-dye. The process isn't difficult and is even fun!
13. Bleach
You can change up a dark colored tee or a pair of jeans with just a little bleach as well. This can range from patterns to the basic acid wash design that was made popular decades ago. You will can add stars and stripes to jeans but you can complete other designs just as easily.
14. One Shoulder Shirt
Another popular trend for this summer is asymmetry. Luckily, you can jump onto the trend with just a t-shirt and a pair of scissors.