What kind of clothes should you pay attention to in the off-season? What clothes are considered universal, nice and warm? Of course, we are talking about knitwear, which is so relevant this season! We made a survey of the most comfortable and stylish pieces that every fashionista must have.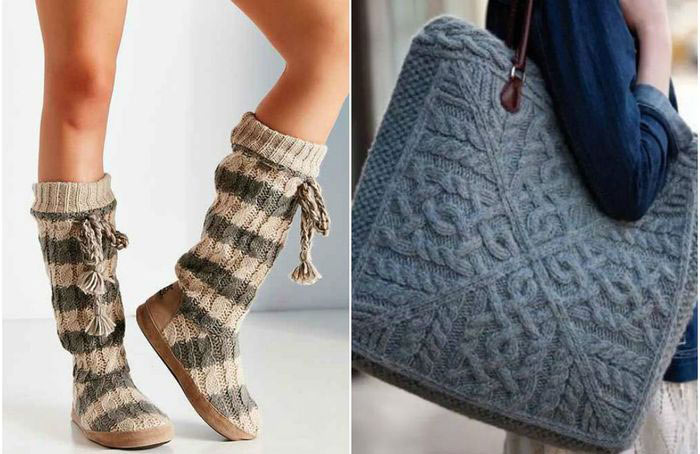 Stylish cardigan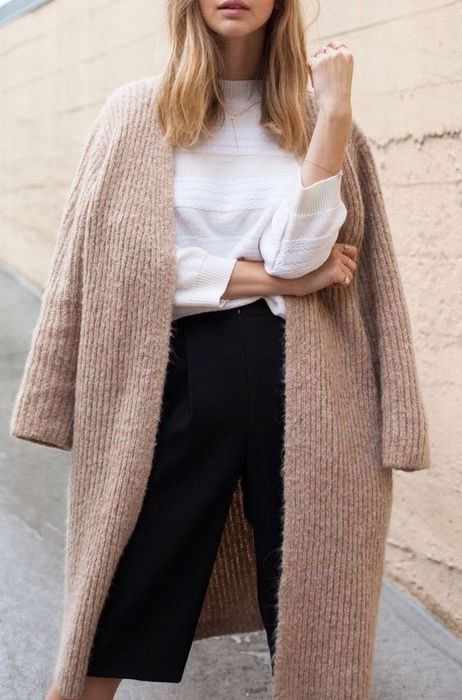 A thin blouse or dress won't keep you warm on a cold autumn day, but if you throw on a cozy handmade cardigan, you will be much warmer. Models made of wool or viscose in delicate milk and caramel shades look very stylish.
Cable pattern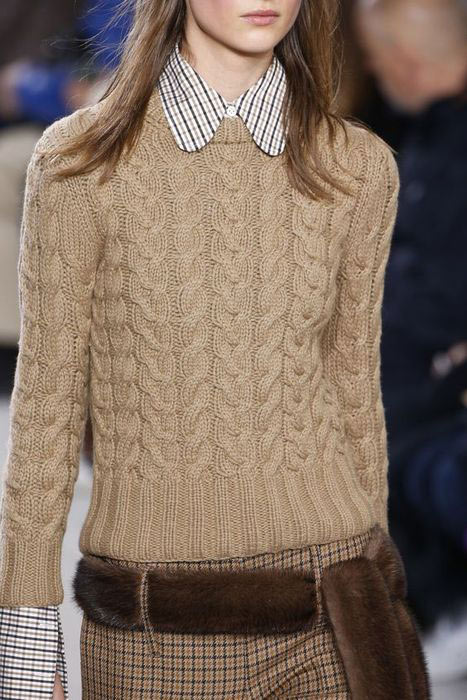 What motif to choose for a sweater or which items to pay attention to when going to the market? The answer is simple: the trendy motif of the latest seasons is large cable. It is colorful and impressive, and will certainly not let the image be boring.
Knitted boots
Many girls love to surprise and stand out from the crowd. It is not necessary to dye your hair blue or getting a tattoo for this. Knit unusual beautiful boots. You can decorate them with Scandinavian or ethnic patterns and complement with pompoms.
Massive knitted necklace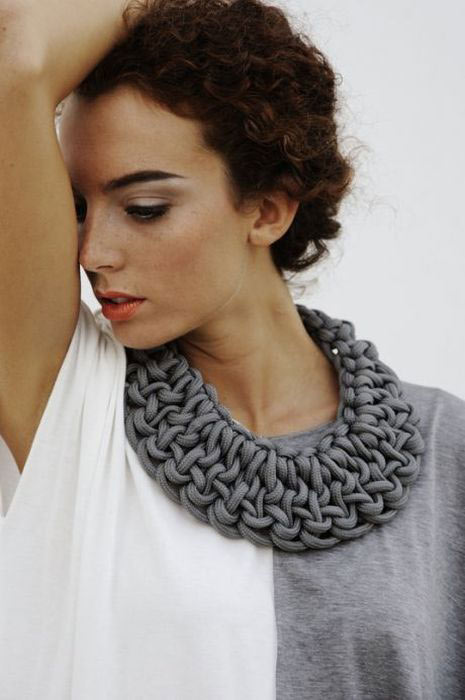 Today it is fashionable to wear not only knitted sweaters and hats, but also knitted accessories. To create a massive necklace, for example, you need large knitted yarn or a packet cord and a large crochet. It won't take long to create a fashionable item like this, and the result will please you.
Cute knitted hat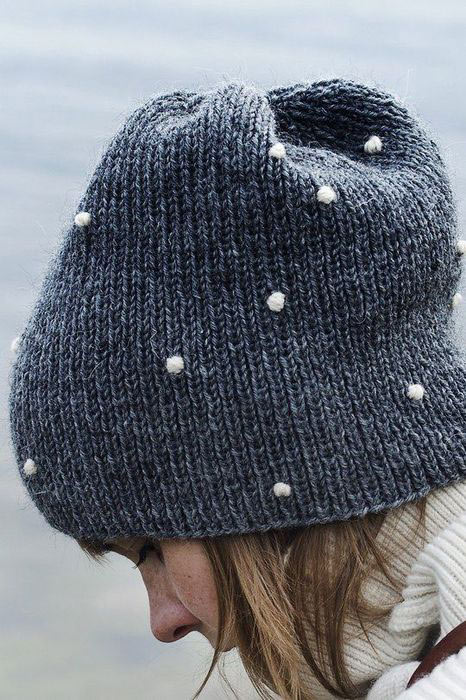 How to prevent hair loss? Put on a hat in the cold season, as temperature differences weaken hair follicles making your hair fall out. In addition, a hat can be very cute and complement the image well.
Unusual knitted bag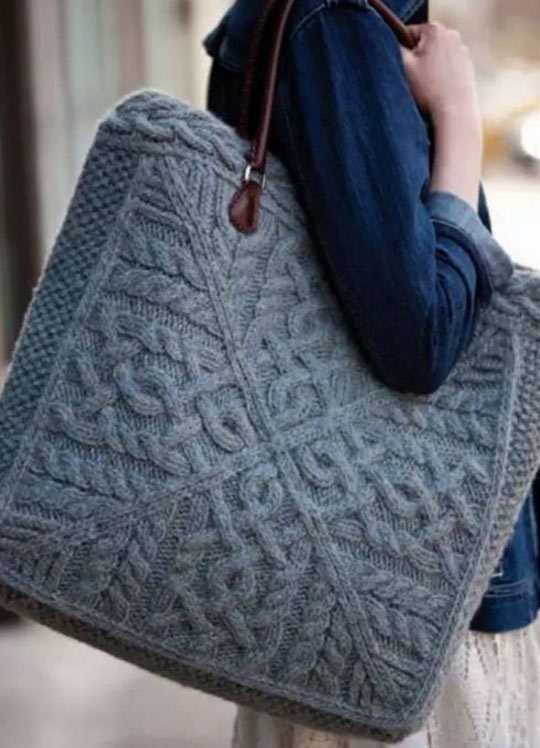 You will not want to part with this bag even when the warm season comes. It is so comfortable and stylish that you will fall in love with it at first sight, as well as the people around you. And most importantly, with enough time and willingness, everyone can make such a bag.
Headband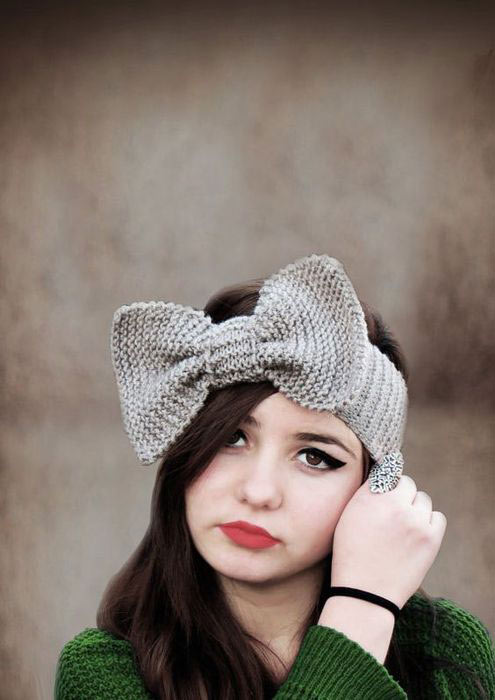 Cute flower or a flirty bow on your head gives the image playfulness. Romantic girls like to complement their look with such pieces. Knitting them is very easy, and these accessories look very impressive and interesting.
An unusual throw-over scarf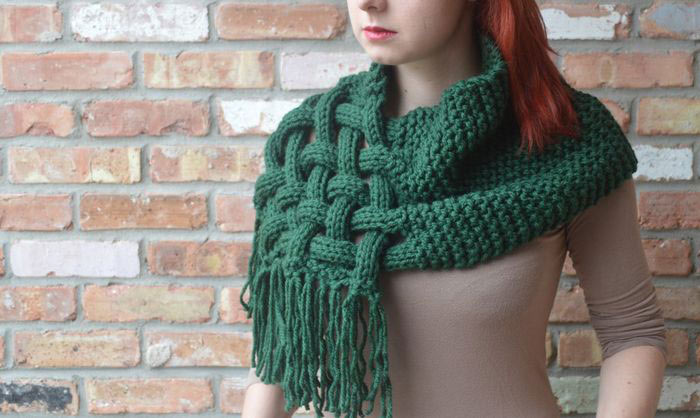 In the fall, you need to keep your throat and chest warm, as they become very vulnerable. A cold gust of wind can cause a cold, lasting for a few weeks. It is therefore reasonable to supplement your wardrobe with a broad knitted scarf, which can be used as a cape over your shoulders and chest.
Warm socks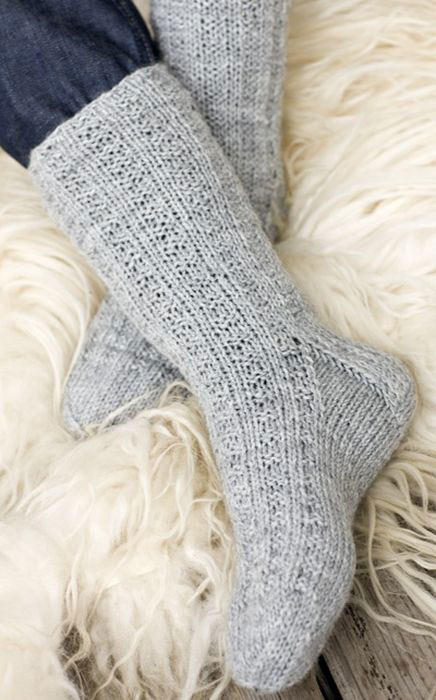 You have to be fashionable not only on the street or at work but also at home. Knitted socks on your feet will make your home image cozy and, moreover, it is much warmer this way!
Bright mittens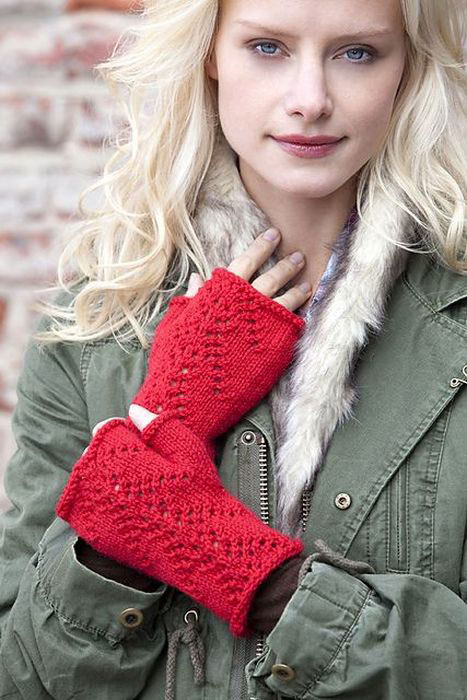 Mittens are fingerless gloves that are popular in the fall, when there are no severe frosts. They can be knitted using bright yarn to make the image more diverse and memorable.