Australian scientists looked at why physical exercises can help some people lose weight fast while others can't get slim by exercising.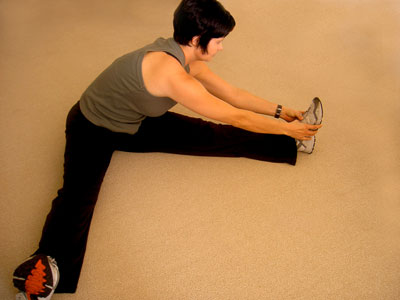 The study involved 58 overweight people. Scientists observed that exercises boosted their appetite. On the other hand, the participants felt full faster when they ate breakfast, compared with their appetite on sedentary days. They also found that some participants had significant weight loss due to exercise, while the others experienced no effect.
They further found that those participants who didn't experience weight loss were hungrier at breakfast and throughout the day, compared with their hunger at the beginning of the experiment. Participants who did experience weight loss were hungrier at breakfast but their appetite throughout the day remained the same as before the experiment. According to lead researcher Dr. Neil King, an associate professor at Queensland University of Technology, Australia, the reason some people were more successful was a lesser increase in appetite so they didn't overeat.  He stressed that it is crucial for exercisers not to give up if they feel a sudden increase in appetite or they can't lose as much weight as they expected.
The researchers are uncertain about the difference in the effect of exercise on appetite. Physical activity may increase the sensitivity of the body's fullness-signaling system, according to scientists.
"The key messages… are exercise is good for you, don't expect unrealistic weight loss and don't give up exercising just because of lower-than-expected weight loss," Dr. King said.
The study appeared in American Journal of Clinical Nutrition.
Source of the image: sxc.hu/profile/LotusHead.