Most women would agree that Korean women have the most beautiful skin. Korean women are masters at taking care of their skin, and often start a skin care regimen when they are very young. Everyone is trying to find the ideal recipe for the ideal skincare cream. There are customers worldwide awaiting to use it, and reading on skin lightening in Korea can give you the latest info on the subject. Keeping yourself updated about these topics is essential if you want to find the best solutions for your skin. In fact, boys are taught how to properly care for their skin, too. Statistics show that South Korean women spend twice as much money on skin care than American women do, and South Korean men spend more money on skincare than men do in any other country in the world. Korean skincare focuses more on preventing problems before they start, instead of fixing existing products.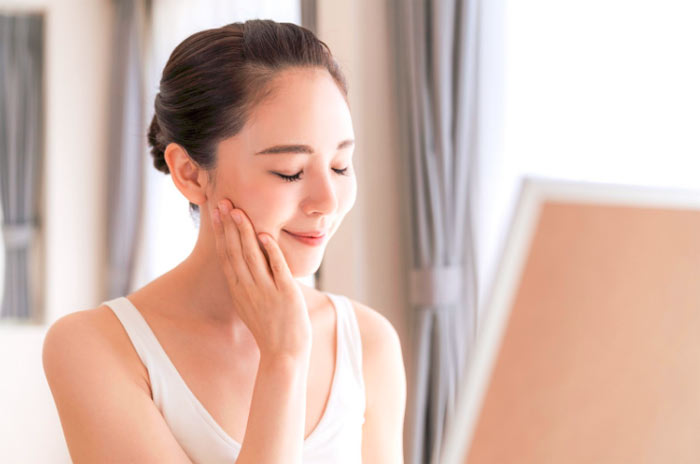 The Korean skincare method relies on consistency and dedication. They are not looking for a quick fix. Rather than looking for a way to hide dark spots and wrinkles, Korean women are taught to apply an SPF 30 moisturizer that will prevent the fine lines and dark spots from forming in the first place.
How is Korean skincare different?
Formulas Are More Effective and Affordable
Koreans consider skin care to be a necessity, rather than a luxury. They are well educated about skin care, and they expect results. Affordable products that really work are the staple of Korean skincare.
Ingredients Are Thoroughly Tested and Researched
Korean skin care companies work hard to find the most effective ingredients. Their customers are picky, so ingredients are researched thoroughly and customer opinions and feedback are always considered.
The Design of the Packaging is Important
The Korean skin care market is vast, and companies have a lot of competition. They use creative packaging to grab consumers' attention. It's not unusual to find packaging that features anime, flowers, little pandas and all sorts of other fun designs ranging from sophisticated to super-cute. It's all part of creating an enjoyable user experience.
Korean Skin Care Users Are Not Loyal to Brands
Korean women have easy access to a huge skin care market, and they take advantage of it. They love variety and usually rotate products and brands. They are always eager to try the latest trends and products. This results in innovative products and companies that are striving to stay one step ahead of their competition.
Dewy Skin is Favorable
American women usually go for a matte look to their skin, focusing on full-coverage make-up and lots of powders. For Korean women, a dewy look is more desirable. To achieve the dewiness and glow we're talking about here, the skin is kept well hydrated with moisturizers and facial mists throughout the day.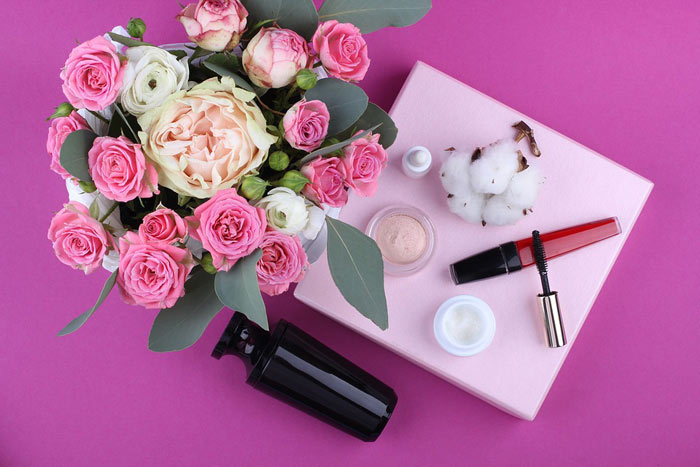 Products Are Intended to Brighten, But Not Bleach
Bright, even, smooth skin that has no imperfections is the goal of Korean skincare. Generally, a Korean beauty product that is labelled as "whitening" actually means "brightening". These products focus on brightening the skin but don't actually bleach it.
Minimal Makeup Is Used
Smooth, firm skin with a dewy glow is the goal, and most Korean women wouldn't dream of covering that up with a ton of makeup. Minimalist makeup is very popular. Heavy make-up is often only used as a band-aid to cover temporary imperfections, like acne.
The 10-Step Korean Skin Care Routine
For many American women, their skin care routine consists of just three steps: cleanser, toner, and moisturizer. Sometimes a serum or eye cream might be brought in to kick it up a notch. The Korean skincare routine is much more involved, usually consisting of 10 steps or more. Peach & Lily skin care products are easily obtainable online, making it possible for American women to get the amazing results of a Korean skincare routine.
Ten steps may sound ridiculous, but the truth is, the entire routine can be completed in 5-10 minutes and the results are well worth the trouble! Not every step is used daily. Some steps will only be used once or twice a week. Certain targeted treatments might only be used when needed, such as seasonally or only when traveling. Products are used in order from lightest to heaviest and are targeted to meet your skin's specific needs.
Step One: Oil Cleanser
Oil Cleanser is used to remove dirt and make-up without unnecessary scrubbing or tugging.
Step Two: Water-based Cleanser
This step usually consists of a gel or cream water-based cleanser that is meant to get rid of anything that is left behind by the oil cleanser.
Step Three: Exfoliation
The skin is exfoliated 2-3 times a week to remove dead skin cells, keep the skin smooth, and help other products absorb into the skin. This is usually accomplished with a chemical exfoliator that contains lactic or glycolic acid and doesn't damage with skin with harsh physical exfoliants.
Step Four: Toner
Toner balances pH and prepares the skin for the next steps. Toners are often super hydrating, helping to achieve that youthful glow we've been talking about.
Step Five: Essence
An essence is kind of like a thin serum. They usually focus on ingredients that hydrate, firm, and brighten the skin while evening skin tone and reducing the signs of aging.
Step Six: Serums or Ampoules
These are highly concentrated formulas that are designed to absorb easily into the skin. They are made to target specific skin problems like dark spots, wrinkles, or uneven skin tone and texture.
Step Seven: Sheet Masks
Sheet masks are super popular in Korean skincare. Considered an affordable option to expensive facials, they are designed to target specific skin concerns and lock in moisture. They often contain natural ingredients like Vitamin C for brightening. Snail mucin is one of the most popular, trendy ingredients to look for if you're brave enough to try it!
Step Eight: Eye Cream
The eye area is generally where the first signs of aging are noticed. The skin in this area is extremely thin and delicate, so these formulas focus on hydration, plumping, and combating the signs of aging.
Step Nine: Moisturizer
Usually the thickest formula you'll use, moisturizer is applied at the end of the routine to hydrate, plump, and prepare the skin for makeup or sleep.
Step Ten: Sunscreen
Sunscreen can be applied as a stand-alone product, or it can be part of your make-up formula. American women are beginning to incorporate sunscreen into their daily beauty routines more and more, and The Skin Cancer Foundation recommends a minimum daily SPF of 15-30, depending on sun exposure.

Korean skin care is becoming more and more popular for both American women and men. With new products and technology coming out all the time, it's easy to see why Korean skin care is crushing the skin care market!