Winter sports enthusiasts and outdoors fans know how it's crucial for them to protect their skin. With this problem out of the way, you can truly enjoy yourself. But how can you have your lip balm always handy without having to carry your compact with you in the mountains? LipPod is here to help you.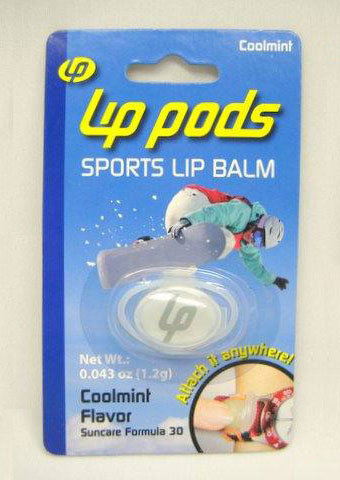 LipPod is a lip balm contained in a little pod with a hinged lid. It can be attached to just about anything, your watch, sunglasses, bike frame, mobile phone or even clothes. The formula provides a must-have SPF (from 15 to 30). LipPod is available in four flavors:
Cool Mint SPF 30
Vanilla SPF 15
Wild Berry SPF 15
Non Flavored SPF 15
Source of the image: lippods.com.