Of course, you have heard about BB creams. In addition, there have appeared SS-creams, and DD-creams are expected to be produced soon. But here's another new product with the familiar acronym – BB-tea.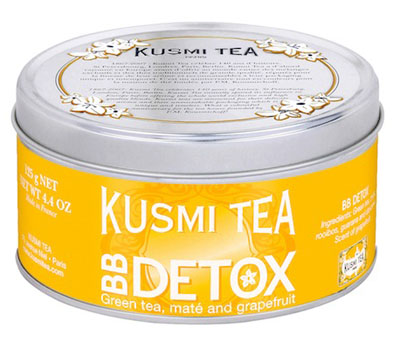 BB-tea is a detox drink. It is supposed to help you stay healthy; it makes the skin glow just as good as a "beauty balm", which stands for a BB cream. However, the tea does it from the inside. It has been created specifically for working women, who need exceptional cleansing after office routine.
BB-tea is a blend of green tea and vitamins A and C, extracted from a dandelion. The tea also includes alpha-hydroxy acids fom rooibos tea and yerba mate – to hydrate, enhance immunity and eliminate toxins from the skin.
The creators of the drink advise to take it 5 times a day for the maximum effect on the skin. The tea was created by Kusmi brand, which is 145 years old. It was founded in Tsarist Russia, and later it emigrated to Paris.