It might surprise you, but an average woman change her image almost 20 times in her life! What urges us to experiment with our looks and how to improve ourselves without disturbing peace of mind?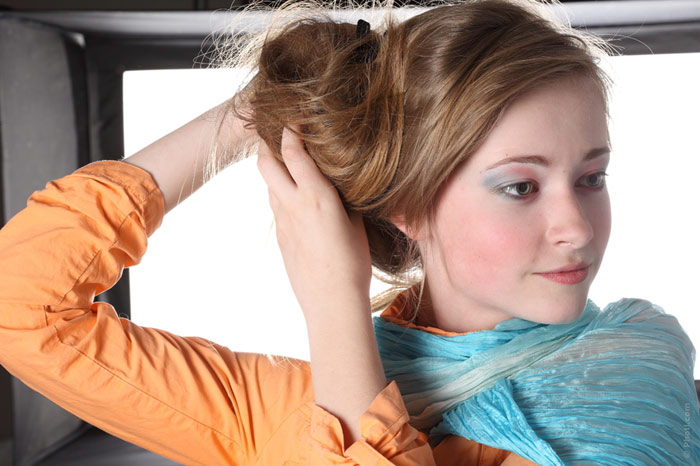 Why do women need a change of image
Many think that stability is good, but not in the case of women's vital craving for a change in the appearance. Any woman can begin doubt her attractiveness. You can become bored with your image, or decide that men are making you fewer compliments, or change your social status… The reasons for a change of image are numerous, but they are united by one thing: the desire for positive changes associated with the new "self".
Psychologists have long proved a strong influence of appearance on a woman's attitude, behavior, and mood. When we like our reflection in the mirror, our self-esteem and confidence increases, everything works as if by magic, and life is filled with joy and new plans.
The easiest way to change and not to lose your individuality is to introduce fresh changes to the usual image.
What can these changes be?
Start with your head
The quickest way to start life from scratch is to change hairstyle or hair color. Even if you are against fundamental changes and questionable hair experiments, you can use many techniques to change yourself at the same time staying yourself. For example, you can make your hair 2 shades lighter or darker than your usual hair color, make a bang, if you do not have one, get yourself a cascade haircut preserving usual hair length… Those who doubt the result can "try on" computer versions of hairstyles and colors. Next, you only have to choose a hair stylist.
Proceed with the face
We often wear the same make-up over the years and are conservative in this issue. What if you make new touches to the usual image? If you have never worn eye lines, it's time to learn to draw them. Fortunately, the technology of their application is so diverse that they can fit even the most "inconvenient" eyes. Not familiar with the blush? Go for the healthy glow "from the jar!" Do you have only matte eye shadows in your makeup bag? Get them some pearlescent neighbors! Change of colors also contributes to excellent mood. You can add yourself brightness by using color mascara, replacing your lipstick with a sparkling lip gloss of the same color, buy powder with a shimmering effect or a bright nail polish… there are hundreds of options!
Clothing
Of course, no changes in the appearance are possible without updating the wardrobe. Changing the image is often perceived as a financial issue that will affect the budget. This is misleading: you can look differently with minimum investment. For example, you prefer flat shoes to heels – buy a couple of boots with a wide stable heel. We assure that you will not notice the difference. A bright blouse with an office jacket instead of a white shirt – and you will catch everyone's eyes. If you are used to wearing pants, look for a skort (skirt+shorts). Accessories provide a wide range of possibilities to look differently. It is enough to tie a neckerchief in a new way, replace stud earrings for dangle ones, buy glasses in a stylish frame, etc. to change your looks without taking drastic measures.
As you can see, adding new strokes to your image is pleasant and not troublesome. If you want, you can always go back to your usual looks. However, is that what you want? Positive changes are already coming, because you only emphasize your natural uniqueness, remaining yourself!