As the cold season has started, your hands will certainly suffer from dryness and flaking. To make them soft and tender, try a hot wax therapy.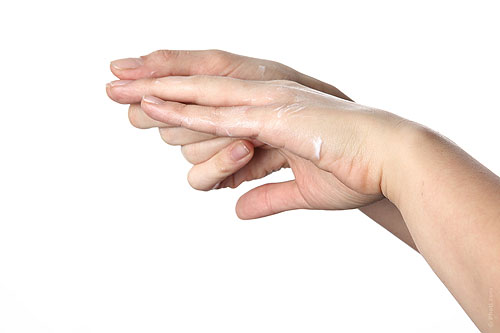 Items Needed for a Hot Wax Treatment
Hot wax treatment for hands is a useful procedure that removes dry skin, strengthens it, makes the skin soft, silky, and improves blood circulation.
In order to carry out the procedure at home, you will need:
scrub for hands;
hot wax;
a brush for applying wax on your hands;
plastic gloves;
terry gloves;
a brush to remove wax leftovers.
How to have hot wax treatment at home?
Melt wax in a bowl of hot water over low heat for about 5 minutes.
While the wax slowly melts, apply scrub to your hands. Your task is to prepare the hands for the procedure and remove the dead skin cells to improve the expected effect of wax.
Then gently massage your hands and wash away the scrub with warm water.
When the wax is melted, remove it from heat and let cool slightly. After that, take a brush and apply wax with a broad brush over the entire surface of the hands. After that, put on your gloves or wrap your hands in a towel and keep them for 20-30 minutes.
Take off the gloves and remove wax from the entire skin. This can be done with a brush.
At the end of the procedure, apply your favorite nourishing cream on the hands.