Facial hair is a sensitive topic for women. But it is very urgent. Hoping for the better, girls try various means, ranging from wax to a razor. There are salon offers, such as laser or electrolysis. They are effective, but expensive and not suitable for all skin types. However, one can always rely on national or home remedies.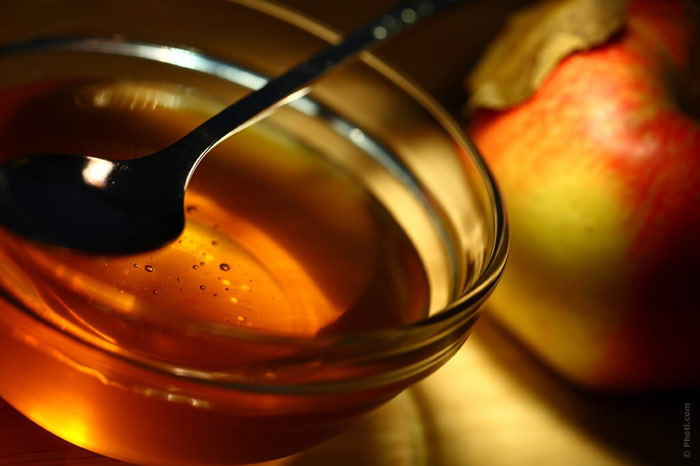 The women of India have succeeded in finding home remedies. Facial hair is not rare among Indian women, and the majority of modern salon treatment is not suitable for their skin. But they are lucky to have time-tested remedies passed from their mothers and grandmothers. Indian women are not afraid to try them on their face.
Not all remedies are 100 percent effective, and some of them can only alleviate the problem, and not remove it completely. One thing is guaranteed: they do not spoil the delicate skin of the face.
1. Basil + onions
Basil is found in many Indian homes; the women of India not only generously add it to their food, but also use it in skin care. For example, there is a popular Indian recipe from acne with basil. To remove facial hair, one needs to use paste. Take 10 basil leaves and 2 onions, and grind them into a paste. Apply this mixture on the areas where facial hair grows. Wait until the paste dries and wash your face. Use this recipe once in two days, and the results will be visible in a month.
2. Oatmeal and honey
This is the recipe of a mask. You should mix the following ingredients: 1 tablespoon of honey, half a tablespoon of ground oatmeal and a few drops of fresh lemon juice. Apply this paste on the face for 15 minutes. Repeat 2-3 times a week during a month. It helps young Indian women in eliminating facial hair.
3. Papaya + turmeric
Tasty and juicy papaya fruit is valued by the women of India for its property to improve digestion and stomach flora. But papaya is also a popular ingredient in home remedies for the face. To remove facial hair, you should use the following recipe: crush 1 papaya fruit and add half a teaspoon of turmeric. Massage for 15 minutes and then wash the face. Use this recipe once a week.
4. Turmeric + bean flour
Mix a pinch of turmeric with flour and add it to yogurt (without flavorings). Use this mixture on the skin to reduce facial hair. This recipe includes bean flour, which is a national Indian product often used to prepare beauty recipes.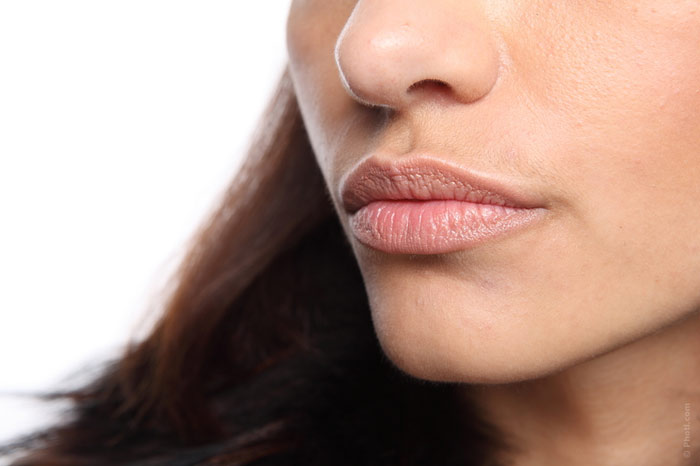 5. Honey + lemon
Honey is valued by Indian women, especially by those who are prone to acne and blackheads. After all, honey is a natural antibacterial agent. So, to remove facial hair, you should mix 4 tablespoons of honey and 2 teaspoons of freshly squeezed lemon juice. Apply the mixture on the face, leave it for 15 minutes, and then wash it. The recipe is effective, if you use it twice a week.
6. Egg + sugar
Separate the egg white: egg yolk will not be needed. But it can be used for wrapping hair, when it is mixed with olive oil. Add 1 teaspoon of sugar and 1 teaspoon of cornstarch to the egg white. The mixture turns into a great whitening toothpaste, which helps to make the hair thinner. The paste should be applied to the places with abundant facial hair. Remove it only when the pasta dries on the skin completely. Apply this remedy twice a week.
7. Milk + flour
Bean flour is needed again (half a cup) as well as half a cup of milk, 1 teaspoon of turmeric and 1 teaspoon of fresh cream. Mix everything well and use the mixture on the areas with facial hair. Massage the face and leave the mixture for 25 minutes. Next, remove it by rubbing against the hair growth direction.
Arabic way of removing facial hair
When studying the blogs of Indian girls, we can find another way of removing facial hair. This is an old remedy of oriental beauties, and the girls from India note the effectiveness of the method.
Facial hair is removed with the help of a thread. This method is used for removing hairs from eyebrows, upper and lower lips and chin. Sometimes this method is referred to as "Arabic." This is how the procedure looks like.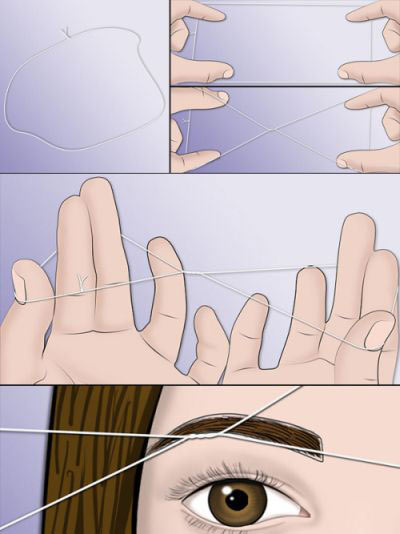 You need a sturdy cotton thread. Use it to trap and uproot the hairs. Such is the process of hair removal with a thread.
Cut a cotton thread that would be as long as a forearm. The shorter the thread is, the more control you will have over the process.
Tie the ends of the thread to form a ring.
Stretch the thread ring between your palms, holding it with the thumbs and forefingers of both hands.
Twist the thread a few times imitating the form of number 8 (revolve its parts 6-7 times) to form a twisted part of the thread about 2.5 cm long.
Have some practice. Holding the thread ring on your fingers, try to move the twisted part expanding one ring with your fingers and narrowing the other one. These moves form the basis of the process.
Now try to remove the hairs. For anesthesia, you can first treat the skin with an ice cube. Place the thread over the hairs so that they could be in the same segment of the "eight" ring. Now try to move the twisted part, opening another ring of the "eight" with your fingers. As a result, the hair will be trapped by the twisted thread and removed.