Many people are disheartened by the effects of aging on their skin, including wrinkles and bags under their eyes. Plenty of products are available that claim to hide and/or diminish the appearance of these skin blemishes without surgery, but most of them do not work as well as they claim to. Chamonix Skin Care is a new product developed to effectively reduce the appearance of aging without resorting to surgery or harmful chemicals.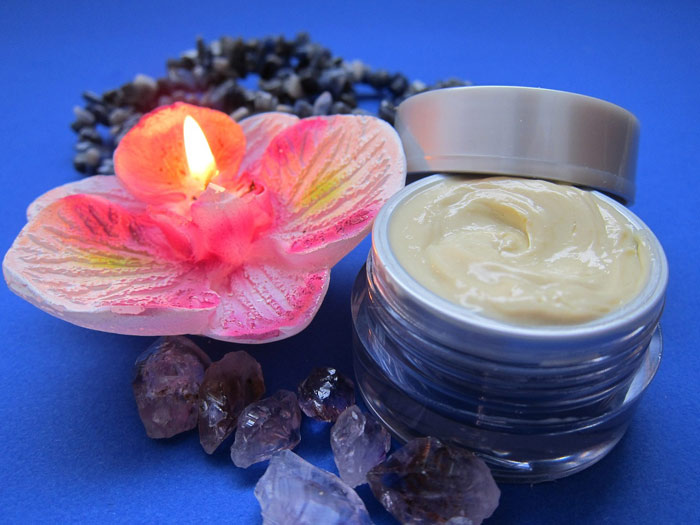 What Is Chamonix Skin Care?
Chamonix Skin Care is a complete line of anti-aging cosmetic products united by a commitment to using only all-natural ingredients to safely and effectively smooth wrinkles and repair damage done to the skin. This is done primarily with antioxidants, natural compounds clinically proven to prevent and repair skin damage caused by factors such as UV radiation, the wind, pollution (including cigarette smoke), and stress. Sample products include anti-wrinkle eye creams, neck treatments, treatment creams for puffy eyes, anti-aging supplements, and other skin creams.
How Does Chamonix Skin Care Work?
Skin damage is caused primarily by free radicals, a natural byproduct of the body utilizing oxygen. Taken to extreme levels, free radicals damage the human skin on a molecular level by attracting and removing electrons from healthy skin cells. Antioxidants assist the skin in retaining its electrons, making them a powerful ingredient in any product hoping to protect and revitalize the skin.
The aging process also hinders the skin's ability to produce collagen and elastin, two compounds necessary for keeping skin healthy and elastic. Chamonix Skin Care includes ingredients that promote the production of both of these substances, keeping skin looking its best. Finally, moisturizers are used to keep pores open, preventing inflammation that can significantly damage the appearance of skin.
What Is In Chamonix?
Chamonix Skin care is a complete cosmetic line consisting of numerous creams with different formulations, but a few ingredients are found in most or all of them. The antioxidants mentioned above are provided by cranberry, grape seed extract, Vitamin E, and Green Tea.
Cranberry contains antioxidants that are particularly effective at protecting the skin from harmful UV radiation. It also contains essential Omega oils that help keep skin moist, reducing the possibility of inflammation.
The antioxidants in Grape Seed Extract are especially effective at protecting skin from the harmful effects of free radicals. Vitamin E protects the skin from UV radiation and atmospheric pollution and also offers moisturizing properties that help mitigate inflammation. Finally, Green Tea protects the body's natural supply of collagen, helping it resist harmful free radicals.
Chamonix Skin care also contains other all-natural ingredients that help keep skin looking its best. Matrixyl is a protein that promotes the body's natural production of collagen and elastin, counteracting the aging process that robs the body of these important compounds. Copper peptides stimulate the body's natural regenerative processes, including rebuilding its natural protective barrier and promoting the body's collagen levels. Hyaluronic Acid is an excellent moisturizer, helping to prevent inflammation.
All of these compounds are provided in clinical-strength doses, allowing them to not only work well but interact with the others to produce a real impact on the appearance of skin.
Just as important as what is in Chamonix Skin Care is what is excluded from its formulas. Many skin care products are based on mineral oil, a derivative of petroleum that is used primarily because it is cheap to produce. It makes skin appear shiny and moist at first, but ultimately clogs pores and causes inflammation. Chamonix Skin care has a calendula base, an all-natural compound with none of the adverse effects of mineral oil. Chemical preservatives, coloring agents, and other synthetic substances are also excluded, ensuring that Chamonix Skin care does not have the side effects other products may cause.
Will Chamonix Skin Care Work For Me?
Every individual reacts to anti-aging creams differently, but Chamonix Skin Care's all-natural antioxidant-rich formula has a very high chance of working for any individual. Its ingredients and products are tested by Cosmetic Ingredient Review, a scientific journal dedicated to testing the safety and effectiveness of everything used by the cosmetics industry in an open, unbiased, and expert manner. Therefore, the line's effectiveness cannot be questioned.
How Can Chamonix Skin Care Be Purchased?
Chamonix Skin Care is available by calling 1-800-SKIN-211 or online at BetterSkinToday.com. Regular customers can save money and time by signing up for automatic shipments through the company's Preferred Customer Program. All orders include a four-month money back guarantee, allowing prospective customers to see how it works for them before committing to a purchase.
Conclusion
Chamonix Skin care answers the prayers of the millions of individuals who struggle with skin blemishes caused by a wide variety of factors, including aging. The product's all-natural formula is safe and risk-free to try, making it the perfect option for anyone looking to improve the appearance of their skin.