The official premiere of a new line of bronzant beauty-products created by the Body Shop will be held only on April 26, but even the first glance at the new offerings baffles all description. Because to call it "luxury" means not to say anything.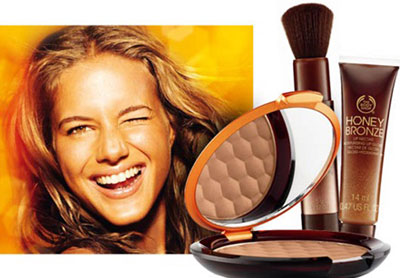 Undoubtedly, the new products of the Body Shop will compete with the world's most renowned bronze lines. Judging by the title and the package design, one can see that the new offerings are enriched with bee products. All new items have a special glow or shimmer suitable for any skin type.
One of the star-products of the new collection is Honey Bronze Shimmering Dry Oil which contains honey and propolis and is characterized by a sparkling effect.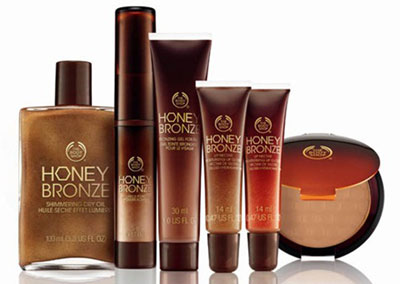 Another new product which attracts our attention is Honey Bronze Brilliance Powder, in two shades and in the form of a cylinder with a wide brush.
Honey Bronze Bronzing Gel For Face has a light weightless texture and introduces aloe vera, apart from honey, in its composition.
Honey Bronze Lip Nectar will be released in two lovely and convenient tubes and two brilliant natural colors.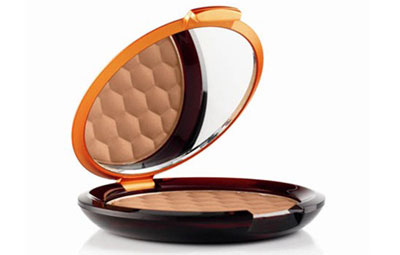 Bronzing Powder is presented in four shades and pressed in the form of honeycomb.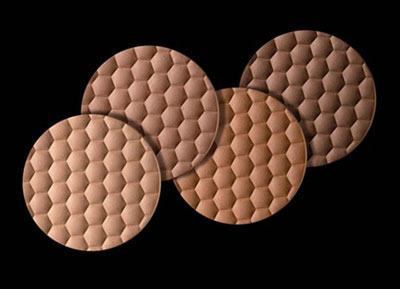 Source of the image: Beaut.