It should be noted that cool shades of hair are not as popular as warm and sunny ones this fall. Maybe, the stylists wanted more warmth during the season. Anyway, meet the hottest (in every sense of the word) trends in hair dyeing.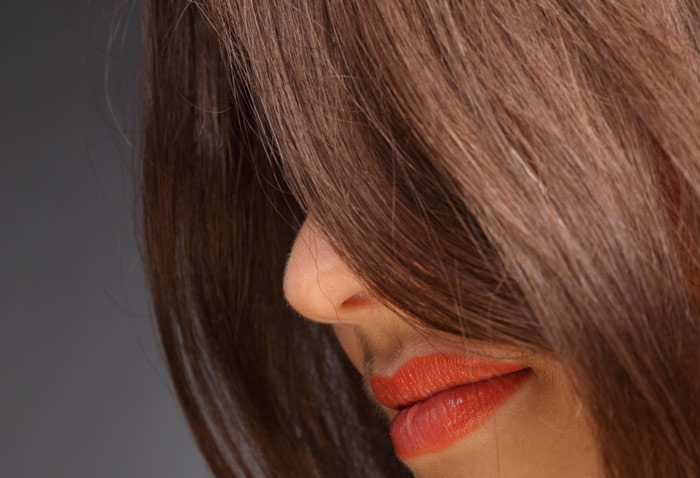 Natural brunette
Today, everyone wants to look natural: in makeup, clothes, hairstyles. And in hair color. What color can be called natural for brunettes? It used to be absolutely smooth brown color. But today, there is a slightly different approach. Experts urge brunettes to look at their baby pictures! This is the natural color that they describe as a brunette with a hint of blond. The best client for the natural brunette color is a brunette from birth with long hair (unfortunately, it is difficult to achieve this dyeing effect in case of short hair). This color is very easy to maintain. It is sufficient to repeat hair dyeing every 3-6 months. It can be done easily: with the help of the fast balayazh technology, emphasizing the roots.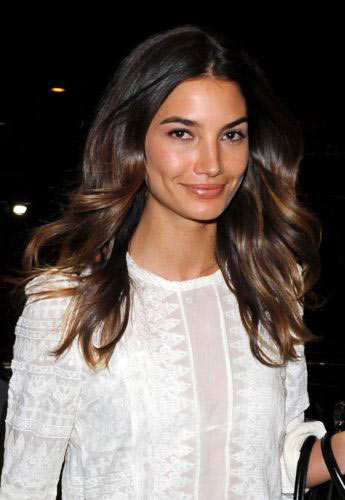 Brold
It is a new word in hair dyeing, and it is a combination of three colors: brown, blonde, and gold. This color can be made if one has a good skill in hair dyeing. The method involves multiple manipulations: firstly, the hair is gently streaked (without foil), and then the color is made milder with the help of coating. The coating you use should contain gold particles to create the effect of reflected sunlight and transfer this golden glare on the face. The ideal client for brold dyeing is a common blonde or a dark blonde with long or medium length hair. This dyeing adds more volume to hair, so it is suitable for the ladies with fine hair. Brold also reflects the main autumn trend for the soft warm hair colors (soft gold, soft copper).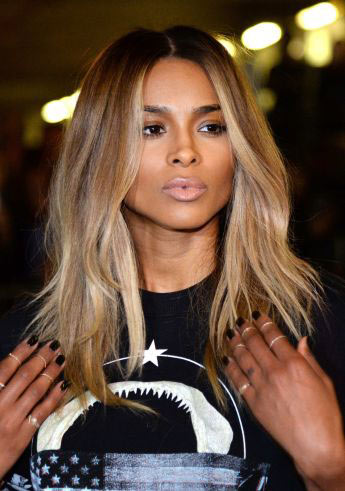 Gold
As you know, the fall 2014 season is marked by a trend for soft colors and golden tones. And there is a special technique: to remain with your natural hair color, but make it more golden. If you are a blonde, your new color will be "golden blonde"; if you are a brunette, the hue will resemble chocolate. As a result, the color and tone of your hair will remain, but there will be more richness and warmth thanks to the golden semitone.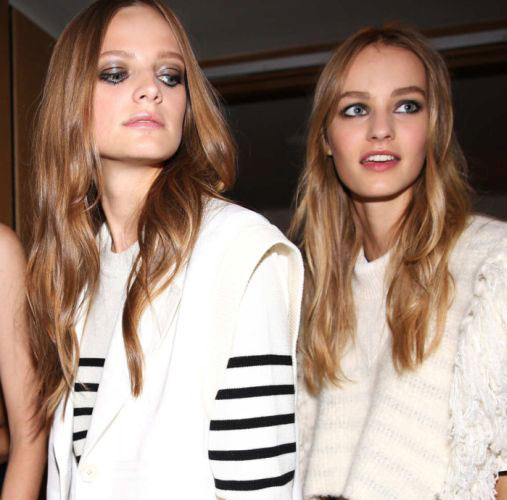 There are several variations of the "golden" trend. For example, sun glare, which is a sought-after effect in Ombre, highlighting, and balayazh techniques. You just choose a darker or lighter tone than your own one, but it should be very bright and warm in color to highlight your face with warmth and sunlight. When dyeing, you should check the intensity of the color every 10 minutes not to make the difference between the natural and acquired color too evident and to reach the highest degree of naturalness. If you choose the balayazh or highlighting technique, you should focus on the strands framing the face to make the skin fresh and radiant.
Caramel-brown
This is a very beautiful color, which combines chestnut copper, light caramel and rich brown strands. It is suitable for ladies with any length of hair. The problem is that it is very difficult to maintain this beauty. The richness and depth of color disappears very quickly. But there is a way out – it is the coloring or tinting air conditioner, which must be used at least once a week. This is how this effect is achieved: the hair is bleached to a lighter tone, then dyed to a "dark brunette" color with some glitter added to achieve gold or honey flare.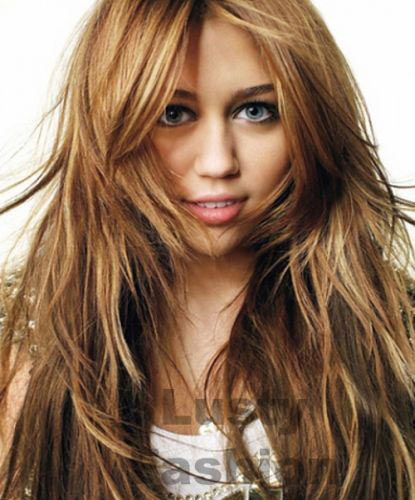 Strawberry- beige blond
This is an alternative to bright red shades that make blonde women look artificial. But the desire of the owners of blonde hair to become more original and playful could be satisfied with the new shade of fall 2014 – strawberry-beige blonde. This color will immediately set you apart from the crowd, and it is suitable for any skin tone. The trouble is that these colors fade quickly, so you will have to refresh the color every month.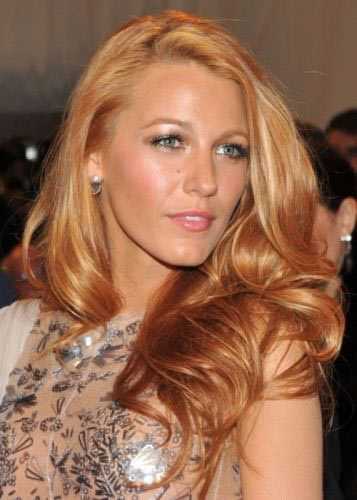 A bright experiment
Bold red colors are in demand every year and every season. There will always be women who want to reflect their risky and mischievous character in the new hair color. This color is usually closer to the hot shades of orange and warm red. Copper and strawberry blonde shades are created for the owners of blonde or light brown hair, but a woman with dark and medium brown hair should choose deep brown and dark red. Remember that the main red color trend in the fall is to avoid cold red shades that are closer to purple and violet since these colors look artificial and give the face a pale or yellowish hue, which also contradicts the trend for maximum naturalness and warmth.