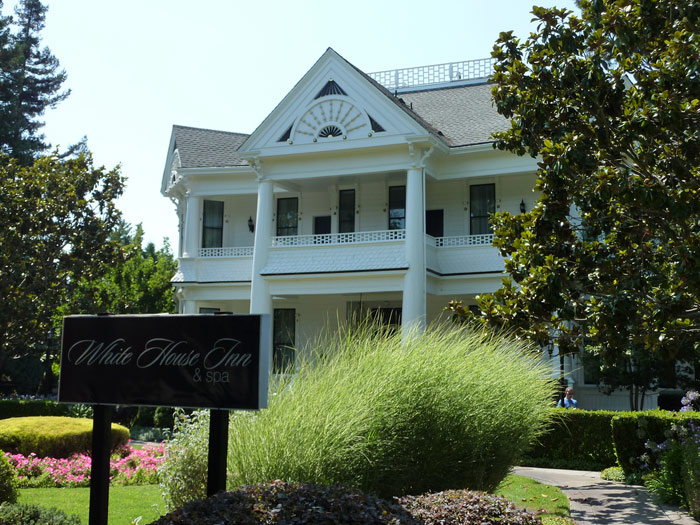 Image via Flickr by Gary Bembridge
Mention the name Napa to travelers and they assume you're talking about the valley itself. For many years, the city of Napa, California was a lesser traveled destination compared to the valley's vineyards and the cities of Yountville and St. Helena. However, the city has given birth to a renewed downtown filled with shops, places to eat, and elegant wine sampling experiences. And if you're looking for the ultimate indulgence, extraordinary yet affordable boutique inns feature fabulous spas. Discover six of the best spa experiences found in Napa inns.
1. Milliken Creek Inn & Spa
At the Milliken Creek Inn & Spa, guests receive premium pampering and one of the most exquisite spa experiences you could find in Napa. Treatments range from a grape-seed oil massage to a chocolate (yes, chocolate) mud and massage oil wrap. Cozy rooms and complimentary breakfasts make a stay here unforgettable.
2. The Carneros Inn
Located on Napa's Sonoma Highway, The Carneros Inn's spa gives guests and day spa visitors the opportunity to relax and unwind in the hands of soothing spa therapists. Treatments are available for just about every area of the body—and the whole body with private yoga or personal fitness training. Whether in cottages, suites, or villas, accommodations here make The Carneros Inn a place you won't want to leave at the end of your stay.
3. Napa River Inn
With its home in the historic Napa Mill, the Napa River Inn exudes ambiance and refinement at every level. The inn's spa goes beyond massages alone to incorporate rejuvenating flows and wraps surrounding you in the natural scents of lavender, grape-seed oil, rosemary, and honey. Don't forget about all the exciting Napa nightlife awaiting you a short distance away from the inn.
4. La Residence
Nestled inside the historic Parker Mansion, the La Residence inn brings its spa experience directly to your room. In addition to being flexible with timing, they're also flexible on the budget, so that guests can choose exactly the service level they wish. The "Indulgence" is just that—the ultimate three-hour massage with a facial and full-body polish.
5. White House Inn & Spa
Enjoy a regal stay with a holistic spa treatment experience in the heart of downtown Napa. The White House Inn & Spa on Brown Street is an exquisite place to rest, relax, and indulge in a facial, massage, body treatment, manicure, or pedicure. Its downtown location makes it easy to explore the city's restaurants or embark for a tasting journey into Napa Valley wine country.
6. The Napa Inn
No list on Napa inns and spa experiences would be complete without mentioning The Napa Inn. Tucked away on Warren Street, this delightful bed and breakfast is a charming retreat. Inside the inn's spa room, guests select from a literal menu of soothing selections: massages, facials, and even a champagne couple's massage.
Learn more about Napa spas and accommodations from the hotels in Napa page on Hipmunk.
Have you been to a spa experience here and can't stop raving about it? Feel free to rave about it some more in the comments below.
Author Bio: Michael Vyskocil is a travel writer who enjoys writing about unique people, places, and things to do in locales across the country. His tourism and travel industry experience includes writing for Hipmunk. Michael's tourism career spans more than seven years in Gettysburg, Pennsylvania, at visitor destinations such as the Gettysburg National Military Park Museum and Visitor Center, and the Gettysburg Seminary Ridge Museum.