Hairstyle is one of the most important elements of a person's looks. Like fashion in general, hairstyles evolve dynamically and change from year to year. Following all these changes can be quite difficult and tedious. That is why, in our review, we will help you to find out what is trendy now, and what has already gone out of fashion.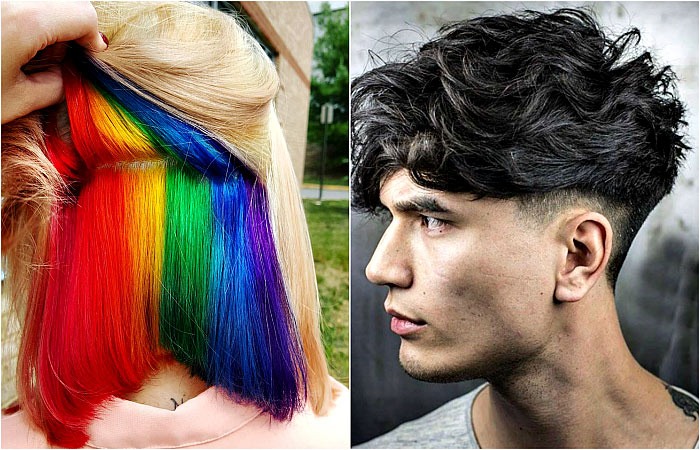 1. Curls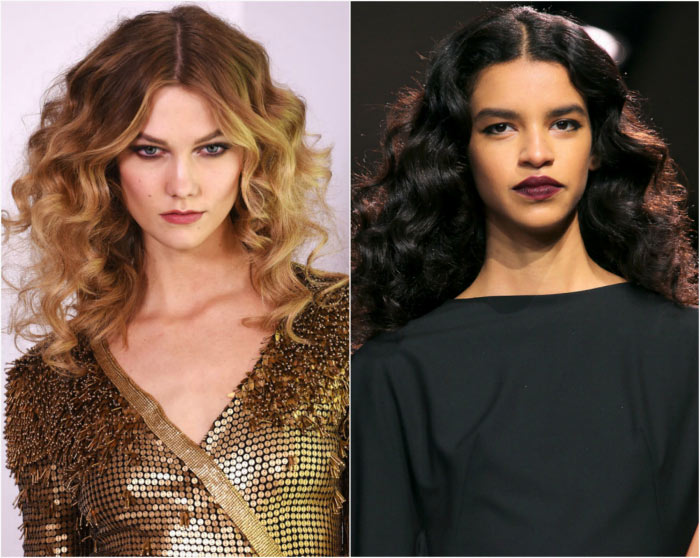 Voluminous curls are trendy again. They can be large and small. The main thing is for your hair to look most natural.
2. Buns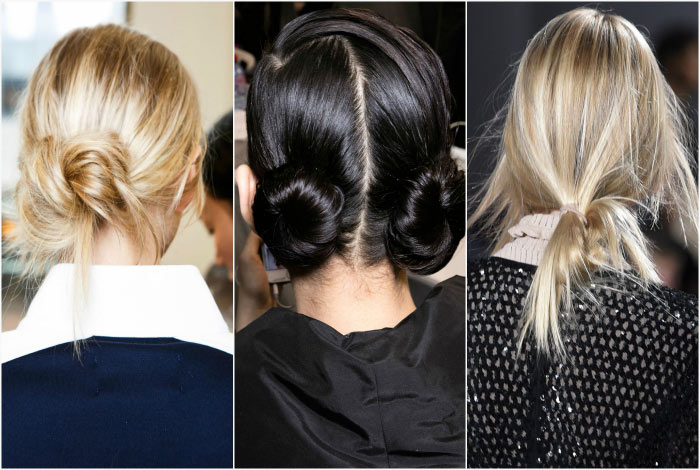 The most fashionable hairstyle this fall is a bun. Moreover, the interpretations of this hairstyle can differ greatly: high and low, smooth and careless, single or double, and any other option that you can imagine. Choose the one you like most and be in trend.
3. Extreme cascades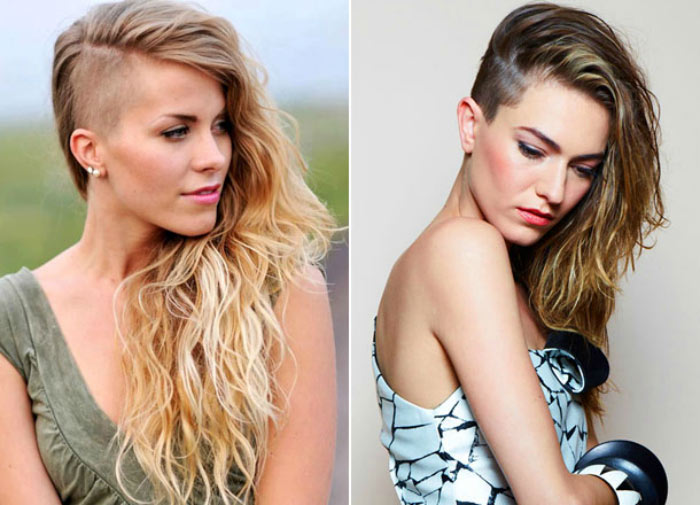 This fall, the usual cascade haircut acquires bold and original features – namely, short or shaven temples. Of course, not everyone is ready for such radical experiments, but those who dare will not go unnoticed.
4. Undercut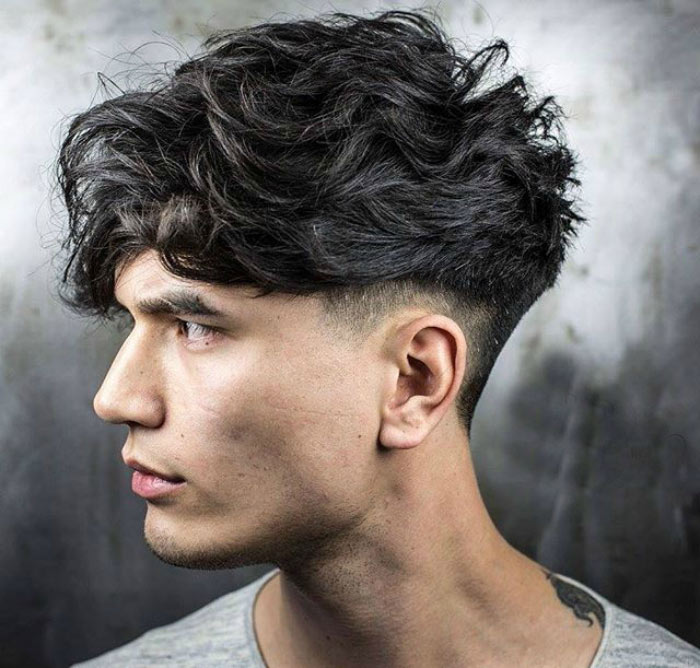 The men who want to change their image should pay attention to the trendy undercut, which combines short-cut or shaved nape with a long bang and crown. There are several options of how to style your hair, but this fall stylists recommend to give preference to side parting and slight carelessness.
5. Smoky lilac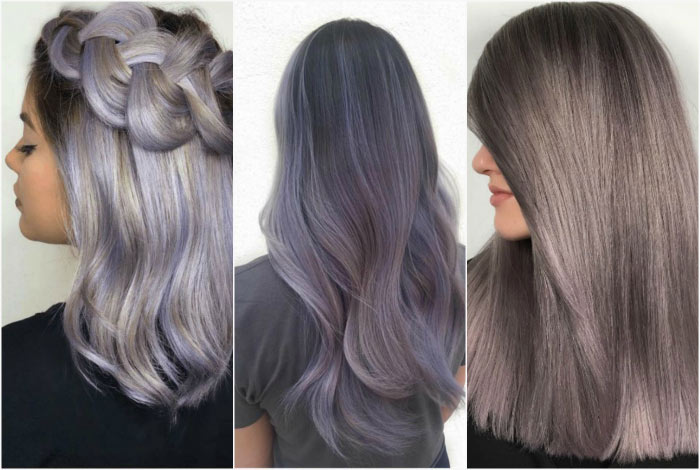 This fall, those who like unusual hair colors should pay attention to smoky lilac. There are quite a lot of options of such hair dyeing – common hair coloring, the beloved by many Ombre or dyeing individual strands.
6. Waves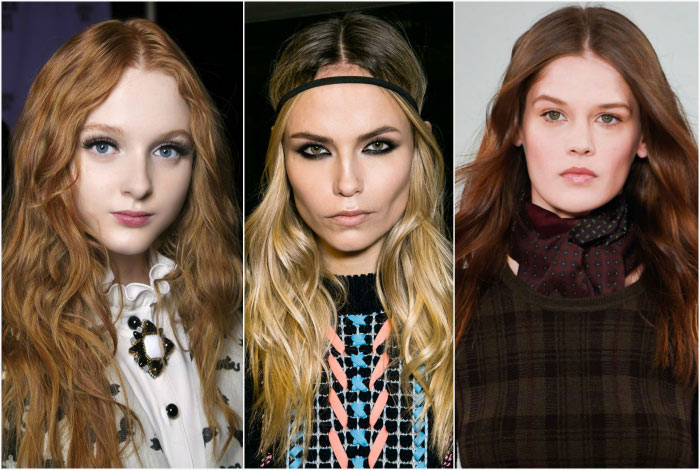 Light, natural, romantic waves that all girls love continue to be in trend this fall.
7. Single whole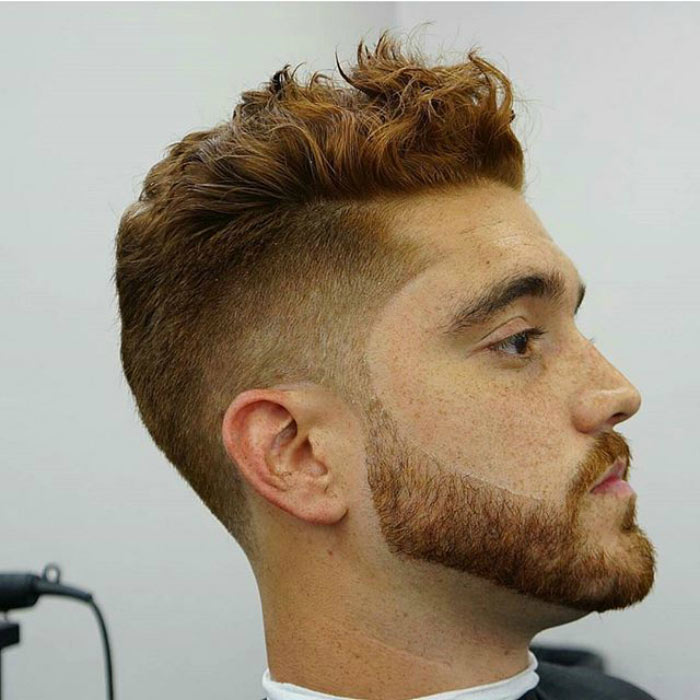 Neat hairstyle that connects with a beard is perhaps the best solution for both young and mature men.
8. Strips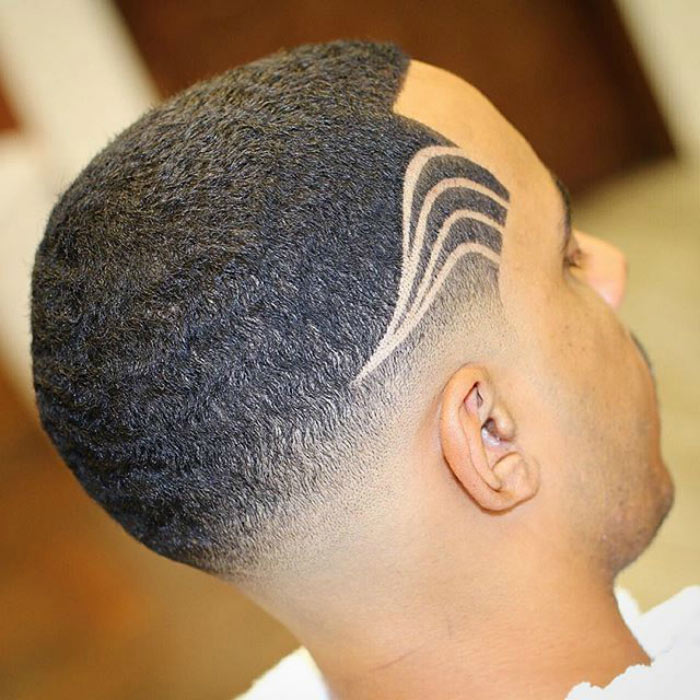 Short haircuts with shaved stripes are also in trend. These hairstyles are easy to tend and do not require special styling.
9. Large hair accessories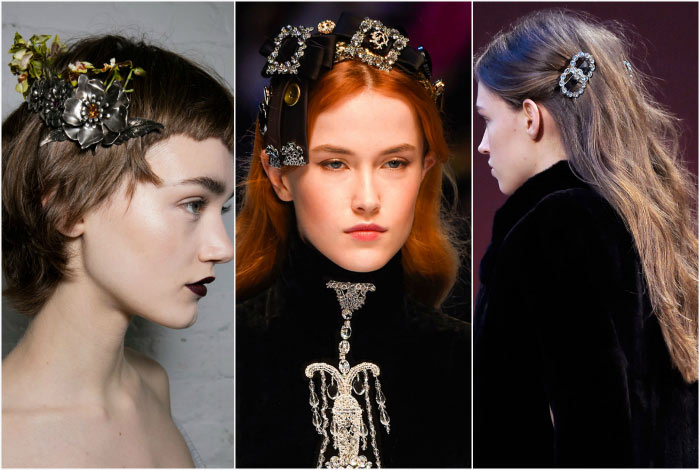 The motto of this fall is "The more, the better!" And this directly applies to accessories. Massive rims, tiaras and hair clips decorated with ribbons, stones, flowers and rhinestones are in fashion.
10. Retro-wave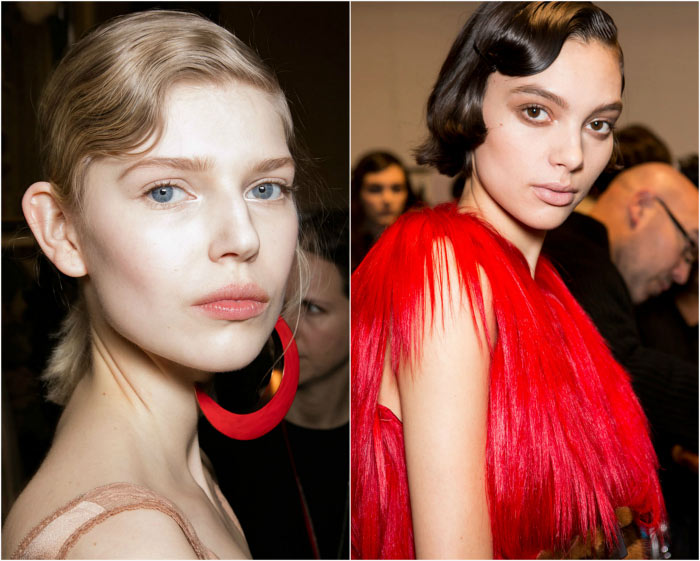 Hairstyles with smooth structured waves that were fashionable in 20-30s are back in trend. Such waves will look great either you gather your hair or leave it loose and are perfect for special occasions.
11. Hidden hair rainbow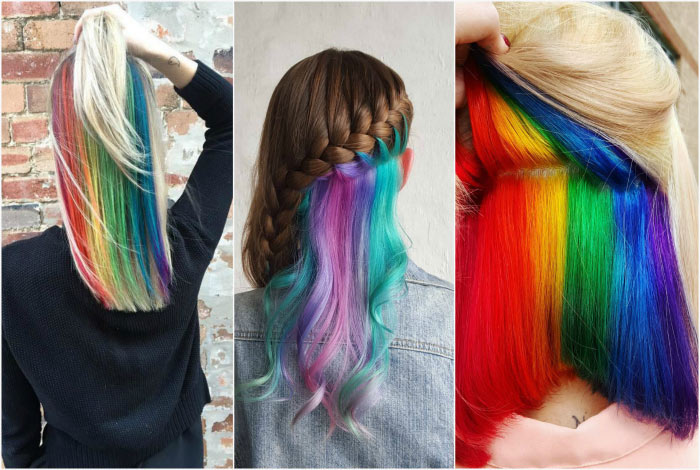 Rainbow coloring, popular this summer, continues to be at the peak of hairstyle fashion, but in a bit modified manner. Instead of full coloring, stylists offer hiding colored strands of hair below the main mass.
12. Side parting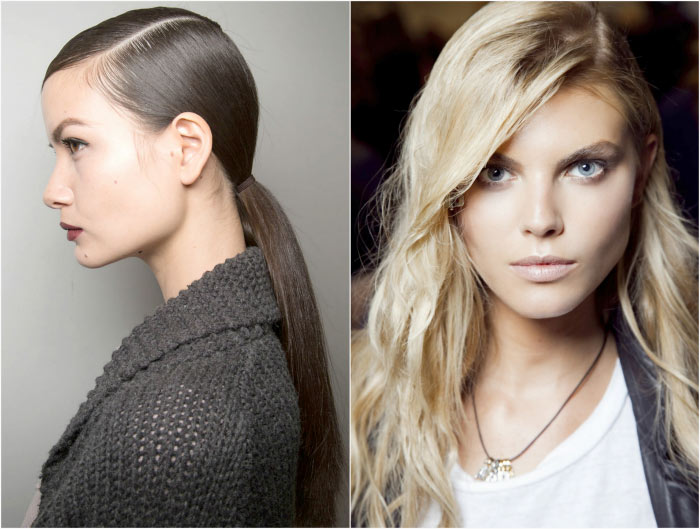 Perhaps the easiest way to "modernize" your hairstyle is to make a clear side parting, which is, by the way, another hot trend of the fall fashion.
13. Super-volume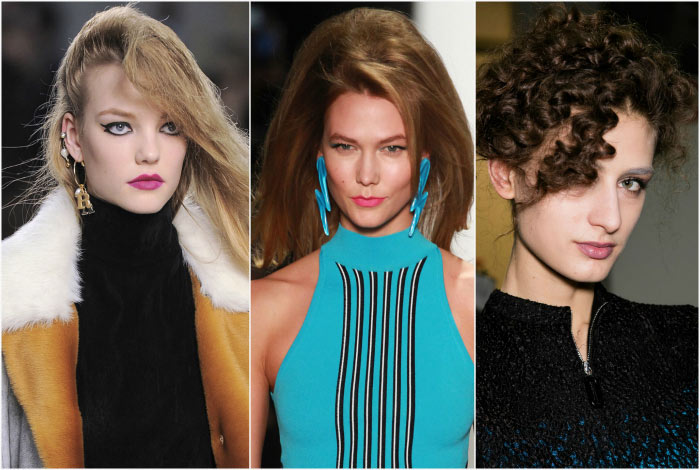 The fashion of the 80's is back, and it is reflected not only in the design of clothes, but in hairstyles, as well. Wild volume, crazy bouffant and curly bangs are undeniable favorites of the fall fashion.
14. Warm red hair color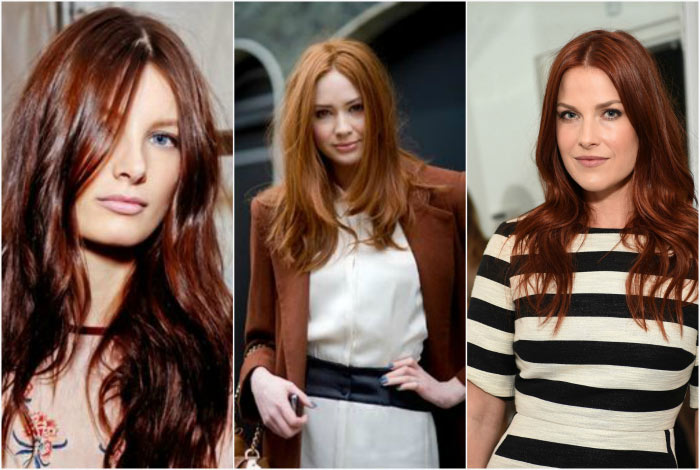 Fall always means yellow and red leaves, the last harvest and soft sun rays breaking through the clouds. Inspired by nature and fall weather, stylists recommend paying attention to hair coloring with shades of red. The main rule is not to cross the line of naturalness.
15. Gradient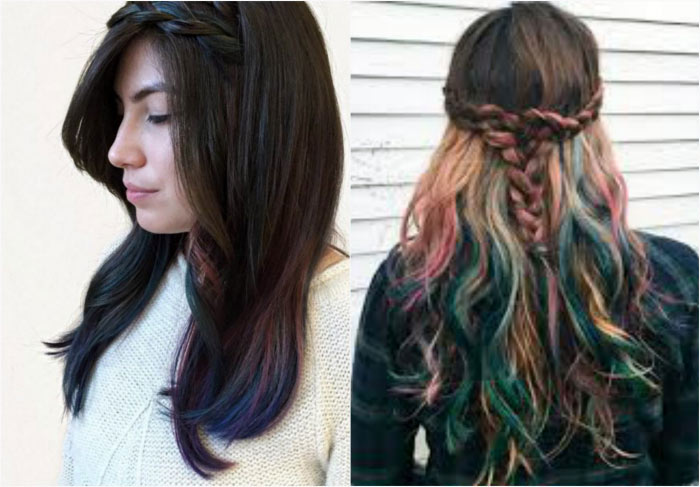 Gradient dyeing is still trendy. However, in the fall, you should pay attention to soft, muted shades, which will help create smooth and natural transitions on your hair.
16. Pixie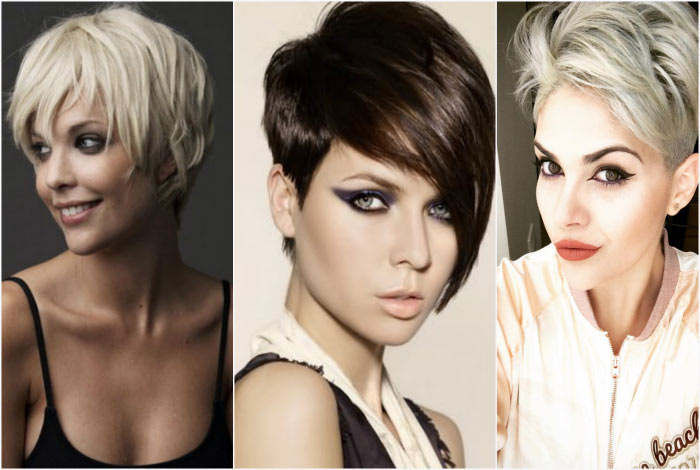 The popular this fall pixie haircuts will add impudence, audacity, sexuality, and even charm to your image. This hairstyle will best suit girls with big oval faces.
17. Long bangs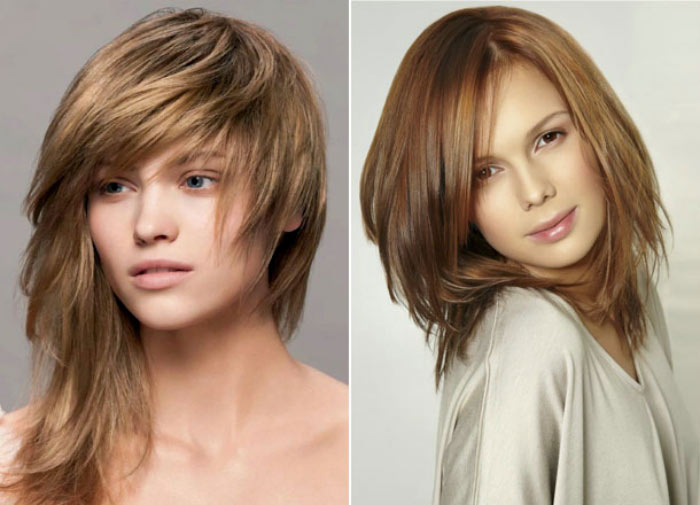 This fall, stylists strongly recommend women of fashion to give up short, smooth, graphic bangs. Long asymmetrical bangs combed to one side are in trend.