When these days are on you, it may seem as if nothing could be worse. Knotty unruly strands of hair that feel greasy and stiff make you feel less than human. What if you have to think of something fast to set your mane right? Here are hairstyle tips that will help you mend the situation and make you more confident in what your head looks like.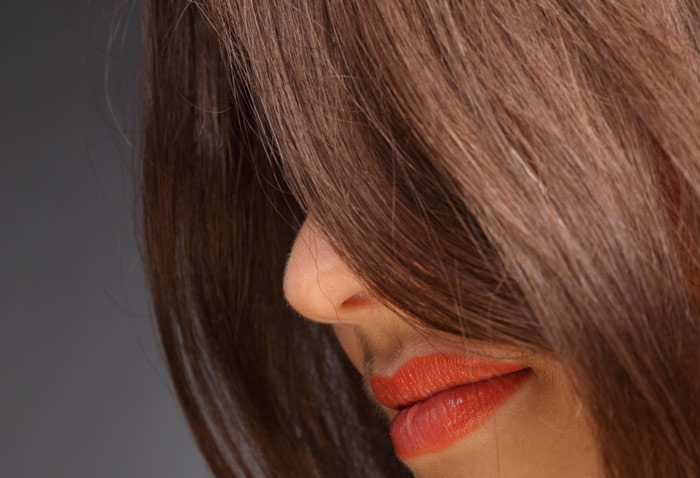 Headband disguise
That's how you can hide the pitiful state of your hair within a minute. Wrap a headband and play a land girl from back in the 1940s with a flourish, for everyone's enjoyment.
Dry shampoo
For urgent cases – and not only – this is a great remedy, include it in your instant beauty kit. Settle your problems quickly with applying talc, treating the roots with volumizing powder and get busy with dry shampoo.
Straighteners? Think again
Treating greasy hair with flat iron in a vain hope to make it look more presentable is a gross mistake. You will add an odd smell and you can fry your hair if you are not careful.
A dip and a wash
You can make a quick job of washing and get decent results. Rather than walk about with greasy bangs, dip them in the sink, treat with shampoo and dry – and you're set for the day!
Get it wet
Your hair is in a bad need of a deep cleanse? No opportunity really to style it into order? Let'em think you're in for the wet look – spray it with a little water and run a comb over it. The result is fairly decent!
Make it a roots day
Why not play your mess up? Say boho is your thing and pick a line from the Olsen twins by throwing on a shift dress. Sport it boldly and maybe you will like it, too!
Don't go beyond the style
Avoid being too hard on your hair, if you start overplaying, the hair follicles may react and get more oily than you care. As soon as you're in style, cool down and forget about additional touches.
Ponytails to the rescue
Slick-back ponytail is the style that will never let you down. When you need to cut corners with hair styling time, spend just one minute to arrange it into a ponytail – so feminine and feline as to take men's breath away every time.
Top knot thingy
Bad hair day challenging you to the limits? Hit back with a top knot, and you're out of predicament. Or a nape bun. Dead easy and quite effective.
Put bangs under clip
It often seems bad days last longer on the bangs. The proper way to offset the effect is to cover up or stick down, but suppose it's not what you want. You can brush them up and keep in place with a pin. Foreheads are beautiful too, aren't they?
Fishtail solution
Plaits take too much care? If you arrange them into a not-too-tight fishtail, you will be able to lay off shampoo for a few days with none the wiser, and it looks fetching!
Sea salt treatment
Spritzing with sea salt is a rough'n'ready recipe for your dull-looking hair. A thin coat of sea salt will guarantee keeping the stray strands in place and cover up any dirt, great effect in a matter of seconds!
Bobby pin trick
A sliding bobby pin is a priceless helper on a bad hair day. Make a middle parting, take either strand off the face and pin them. Traditional, attractive and feminine, that's what you have become.
A chignon slightly tussled
Yes, it comes straight from the silver screen, and it still registers. Rough your chignon up as you find fitting and let it pass for a carefully arranged pseudo-casual hairstyle.
Make the knot work
Here's another simple and practical ruse: divide the scalp in two and make into a knot, then double up into a bun. Now you've got a respectable hairdo that you can decorate with ribbons if you want some extra fun.
One-sided sweep
At the time when an elaborate hairdo will showcase all your hair problems, cope with it efficiently by the simple expedient of combing all of your mane over to the side and do it up into a thick plait. Then apply some baby powder to the roots and enjoy the result. Well done!