There are signature hairstyles that retain their popularity for years, sometimes even after the death of the wearer! Care to know what celebs produced the most lasting impression with what they did to their hair? The list includes such public eye figures as the Duchess of Cambridge, Jen Aniston and the former PM Margaret Thatcher, who nearly made it to the top of the list!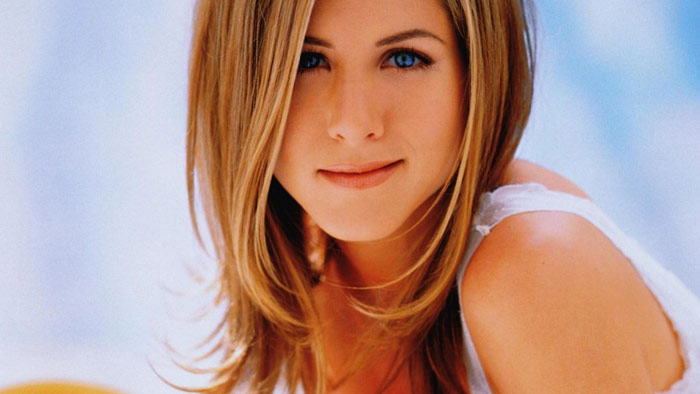 Yes, Margaret Thatcher has been hailed as the owner of one of the most striking hairdo ever, with her memorable helmet-looking arrangement of blonde locks. The strong personality, she also looked quite formidable, being once described by the French President Francois Mitterand as having Caligula's eyes and Marilyn Monroe's mouth. Now it turns out that she is remembered in more ways than one, outstripping the current public cynosure the Duchess of Cambridge!
Yet the person who climbed up in the poll embracing 2,000 ladies from Britain was Jennifer Aniston. The win was on the strength of her iconic hairdo as Rachel from Friends that enjoyed popularity on both sides of the Atlantic. You must surely remember it for being excessively copied at the break of the century.
On Jen's hills follows Marilyn Monroe with her ever popular platinum blonde arrangement.
Amy Winehouse's Bohemian beehive arrangement took the late singer to the third place, before the fourth of Princess Diana who outscored her daughter-in-law by six places.
Mary Quant with her short graphic bob harked back from the 60s when she was a famous designer, occupies the fifth place, and the 80s' outlandish singer Grace Jones comes after her on the list.
Number seven belongs to the helmet-like trademark style of Margaret Thatcher (who passed away last year), with the eighth and ninth grabbed by Mia Farrow and Annie Lennox respectively.
Further, about 30% of the women polled admitted that they dislike changing their hairstyle and would rather stick to how they look generally. On the other hand, 40% claimed they felt more good-looking after having a new haircut.
As many as 15% are sure that men's opinion of them hangs heavily on their hairdo.
Everybody said unanimously that having healthy hair is a significant part of a woman's looks, and over 25% added that greasy hair look terrible.
The poll was conducted by Amway UK and commented on by the company's Corporate Affairs Manager Sheryl Franklin-Worth, who accentuated that healthy and attractive hair is important for a woman's self-confidence. "If she has beautiful, thick luscious hair," Franklin-Worth said, "she feels confident and can achieve anything she puts her mind to."
It is gratifying that the hairstyle leader women who succeeded in making a fashion statement are outstanding strong women.
So the list of the most popular hairstyles is as follows:
Jennifer Aniston
Marilyn Monroe
Amy Winehouse
Princess Diana
Mary Quant
Grace Jones
Margaret Thatcher
Mia Farrow
Annie Lennox
The Duchess of Cambridge