Love has once again taken a downhill turn for Taylor Swift as her latest affair with One Direction member Harry Styles went phut. As confirmed to Us Weekly by a number of sources, the two are no longer together – and for good.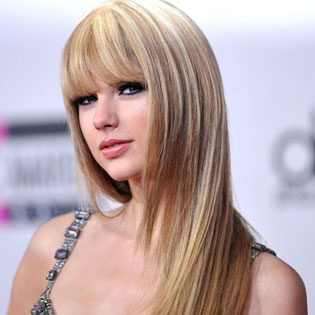 The relationship crumbled down while the two musicians were vacationing on the British Virgin Islands, namely on Virgin Gorda, last week. An inside source informed Us that Swift, 22, and her crooner boyfriend, 18, had it out when Styles blurted out something inopportune. Swift took umbrage and immediately took a plane back to Nashville not intending to rejoin the offender, it seems.
It was "intense," another source added, also sure there's no going back for the two.
Swift and Styles's affair burgeoned a little under two months ago, and they were caught on a camera hand in hand. They had a joint date going on a ski trip with another doomed couple of Justin Bieber and Selena Gomez and sealed it with a kiss in New York. Well, now it's history – gone the way Swift's other celeb liaisons have gone, with John Mayer, Taylor Lautner, Jake Gyllenhaal, Joe Jonas, and Conor Kennedy of the Kennedy family.