Will last month's dinner of Lindsay Lohan and Woody Allen give rise to a major Hollywood event? Not right away, said Allen, but it is within the scope of possibility!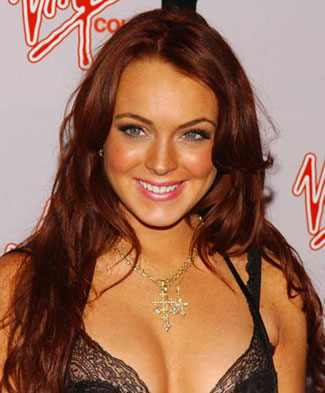 While Lohan was in New York in May she attended the premiere of Allen's new movie, To Rome with Love, and ended up dining at Access Hollywood with the 76-year-old director. This week we have Allen commenting on the outing.
According to what he told a reporter, the dinner was a purely social affair, and when pressed for an answer whether there is any likelihood of his offering Lohan a part in one of his films, Allen said he wouldn't think twice about getting Lohan into a film "because she's a very talented girl."
The fab comedian waved away the 25-year-old's rehab retreats and legal problems that had been plaguing her life in the recent years. A legal impossibility to take her on would be a different matter that had nothing to do with him personally, Allen expounded, but otherwise he was sure she would have acquitted herself fine, and he would gladly contact her once he had something suitable.
Lohan's last notable role was in Labor Pains three years ago, and now she is engaged in Marina del Ray, Calif., doing Liz and Dick, Elizabeth Taylor's biography for Lifetime.
June turned out to be a fairly eventful month for her – first, her Porsche was badly smashed in a traffic accident, and a week later she seemed to have had a minor breakdown. Rumors instantly flared to the effect that she was found fainted in her room and taken to hospital, but Lohan's rep said the story had been greatly exaggerated.
Outlying the occurrence to Us Weekly, rep Steve Honig said that after several days' hard work Lohan had an all-night stint on the set, beginning at 7 pm and ending at 8 am. Then she decided to grab some sleep before proceeding with the next scene. When, some time later, producers failed to get a response from her, they called in paramedics to stand by just in case something had gone wrong.
She wasn't taken to hospital, said Honig, but an examination revealed that her state had been weakened by dehydration and exhaustion; otherwise she is all right.