After all has been said and done, Scarlett Johansson is still sore where her ex-hubby Ryan Reynolds is concerned. But who does she seem to be more angry with – her ex, with whom she has been apart for a year, or his new flame, Blake Lively of Gossip Girl?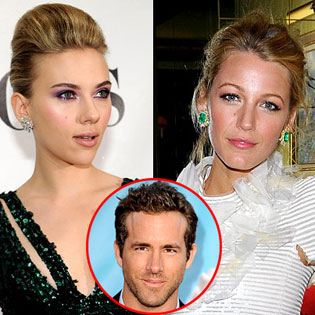 Anyway, Us Weekly had it from a source that Johansson is still chagrined that her former husband of two years should move on to another relationship with that much ease. According to the source the 27-year-old actress "is pissed that he's not under her spell any more" and had second thoughts about him as a person.
This comes after Johansson had completely ruined any chance of reconciliation there might have been when she got hooked on Sean Penn – a fling that lasted for about five months.
The source said that the reunion was very much on the cards back then, for Reynolds was "so totally in love" – but she chose to make a point of her having another boyfriend, and thus stifled any hope of getting back together.
Meanwhile Lively, 24, goes on as if it was all in earnest between her and Reynolds –and it was confirmed by the inside source who said they hadn't had a single argument so far.